Fall 2 Begins October 17
The fall 2 term begins on Monday, October 17 - Register today! Check out the full schedule of classes available online.
Students are encouraged to register themselves online through Banner Self-Service. The academic plan provided by your advisor can be used as a reference for required courses.
If you do not plan on enrolling in the fall terms, be sure to fill out a Leave of Absence form.
Contact your advisor directly if you have registration questions. You may also call 314-977-2330 or email sps@slu.edu.
---
New Course! Register now for OSTD 2930 - Introduction to Entrepreneurship
Do you have an interest in owning your own business or have a great idea to improve a current process? This course will provide the foundation and tools needed to take your concept to the next level. You will examine the role and impact of entrepreneurship and intrapreneurship within the corporate and social environment and identify resources available to entrepreneurs to assist in conceptual design and mitigate risk.
The course is open to all SPS students and will be offered online in spring 1 (January 16 - March 12, 2017). Seating is limited, contact your advisor today to register.
---
Computer Information Systems Ranks #7 in Top Online Degree Programs
Computer Science Zone recently published a list of the 20 Best Online Bachelor's in Computer Information Systems and our SPS program was ranked #7! The website created the rankings based on academic prestige, affordability, program length and number of specializations. The CIS program at SLU offers four tracks in Data Analytics, Healthcare Information Systems, Information Security & Assurance and Web Technologies. Students can earn either a bachelor's degree, minor or certificate in CIS and all programs can be completed entirely online.
---
Scholarship Opportunity for Hospitality Students
Attention Hospitality Management Minor and Certificate Students: Applications are currently being accepted for The Lumiere Place Hospitality Scholarship and Hospitality Industry Advisory Board Scholarship.
Deadline for submission of the online application is Wednesday, December 21, 2016. Both scholarships are being awarded exclusively to SPS hospitality students and will be dispersed during the spring semester. You may apply and be awarded both scholarships. Questions? Please email Katie Devany at devanyk@slu.edu.
---
Hospitality Student Meet & Greet!
You are invited to join fellow hospitality students for pizza and networking. This is a great opportunity to meet your online classmates in person! You will also have the opportunity to meet a Hospitality Advisory Board Member, Vito LaFata. Vito is an alum of the hospitality management program and our host for the evening.
Meet & Greet Details
Tuesday, October 18, 2016

Time: 5:30pm - 7:00pm

Location: Vito's Pizzeria and Ristorante, 3515 Lindell Blvd.,St. Louis, MO 63103

Come anytime and feel free to bring a friend

RSVP to devanyk@slu.edu by Friday, October 14 - Pizza will be provided.
Have a question? Please contact Katie Devany (devanyk@slu.edu). We look forward to seeing you there!
---
Staff Accomplishments
Senior Admission Counselor, Eric Miller was selected to participate in Saint Louis University's leadership program—Exceptional Leadership: Self. Others. Organizations. Saint Louis University's Exceptional Leadership Program (ELP) is a leadership development opportunity created through collaborative efforts between Human Resources and the School for Professional Studies' Center for Workforce and Organizational Development. SLU faculty who are subject matter experts in leadership development designed and deliver the training.
High-potential SLU employees are nominated by their division vice president to take part in the Exceptional Leadership Program. Participants attend twelve modules over seven months to build their knowledge and skills in three areas: leading self, leading others, and leading organizations. Throughout the program, participants enhance their self-awareness, learn how to optimize interactions with others, and increase their ability to impact Saint Louis University.
Kudos!
---
Ignatian Reflections
An important part of a Jesuit education is the ability to think from the perspective of others. In the politically charged world we live in this is often very difficult to do. Instead of looking for common ground or similarities we are often first prompted to think about how we are different and implicitly think that "the other person is wrong." This can seep into our classroom conversations and online discussions.
But this combative attitude we have all seem to possess is not a recent phenomenon. The Jesuits have thought about this for 500 years. And they employed a process that helps us think about how we engage others and ourselves where we think intentionally about experience, context, reflection, and application as ways to deal with difficult subjects like Presidential elections, thorny ethical issues, and personal decisions about our relationships.
When we think of experience we automatically think of our own experiences and this entirely natural. But we have to admit that we don't know everything and that others may have entirely different experiences from ours. As a result, we try to help people see the experiences of others as just as valid as our own and therefore require students to take courses in history, literature and theology so that they can see issues through someone else's eyes.
Context helps us think about those factors that condition us and others to think and act the way we do. It is the "setting" for all of our experiences. A person's religious or ethnic context will shape how she experiences the world. And thinking about another person's context helps us understand why she thinks the way she does.
Reflection helps us ask difficult questions. Have I honestly engaged this other person or this new idea that challenges me or am I simply being defensive? Am I open to new information or am I close-minded? Is it possible that I could be wrong on this topic? Am I being consistent? Do I need to change?
Application means that we should go and act on the basis of our reflections. In one sense, it is proof that we have reflected on ours -and others' - experiences, that we have been attentive to the context, and that we have asked the difficult questions.
By employing this method, Saint Louis University aims at a "higher purpose" and "greater good" in the sense that we don't want our graduates merely to be excellent technicians (although we do), we want them to be better persons who can change their world in positive and meaningful ways.
---
Join Student Government Association
All students are invited to Student Government Association (SGA) Meetings. You can learn more about SGA on their website. If you have any questions, please feel free to contact sga@slu.edu.
---
Upcoming Events at SLU's Workforce Center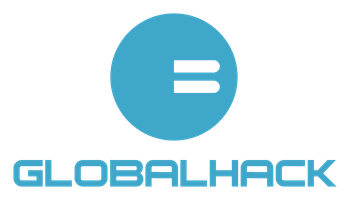 GlobalHack VI: Friday, October 21 - Sunday, October 23 at Chaifetz Arena
GlobalHack VI will bring together software developers, graphic designers, technologists, and entrepreneurs from around the world to solve a single civic technology problem centered around homelessness. Hundreds of participants across youth, collegiate, and pro divisions will work in teams to solve this problem by building software solutions over the course of an entire weekend. $1 million in cash prizes will be awarded to the top teams, including $250,000 in follow-on funds that will be used to take the most promising prototypes generated at the event to market.
Advance Admission: $30 - Regular Admission: $50 - At the Door: $100

Location: Chaifetz Arena - 1 S. Compton Ave. St. Louis, MO 63103
Gateway to CyberCity: Thursday, November 17 at the Hyatt Regency
Gateway to CyberCity is the premier collaboration and networking event for IT Professionals in the local community.
Cost: Free (Registration required)

Location: Hyatt Regency - 315 Chestnut St - Regency Ballroom 2nd Floor
If you would like to see a current listing of news and events, please visit our NEWS/EVENTS page.
For more information on upcoming courses or certifications, please contact us at 314-977-3226 or info@workforcecenter.slu.edu or visit us online at workforcecenter.slu.edu.
---
Financial Aid Corner
Financial Aid Timeline for SLU:
We have some exciting changes to the federal financial aid application process for the 2017-2018 academic year.
What is changing?
ONE – Students may now file the Free Application for Federal Student Aid (FAFSA) in October instead of January – 3 months earlier.
TWO – Instead of using prior year (PY) tax information when filing their FAFSA, students will now use prior, prior year (PPY) tax information.
IMPORTANT DATES 17-18 school year
October 1 , 2016

Start Free Application for Federal Student Aid (FAFSA) submission for financial aid—use the IRS Data Retrieval Tool.*

November 1, 2016

Review FAFSA for corrections. Submit any requested information to student financial services.

February 1, 2017

Priority deadline to complete the FAFSA. Award notification begins.

May 1, 2017

Review your award package to ensure everything is in place.

July 1, 2017

Finalize payment arrangements—READY TO START THE NEW YEAR!

*Using the IRS DRT will automatically draw the appropriate tax information into the

FAFSA cutting down on potential corrections, verifications and award adjustments.
IF YOU PLAN TO ATTEND SLU FROM

YOU CAN SUBMIT THE FAFSA FROM

USING TAX

INFORMATION FROM

July 1, 2016 – June 30, 2017

Jan. 1, 2016 – June 30, 2017

2015

July 1, 2017 – June 30, 2018

Oct. 1, 2016 – June 30, 2018

2015

July 1, 2018 – June 30, 2019

Oct. 1, 2017 – June 30, 2019

2016

Note: Priority consideration is given to students who file prior to Feb. 1.
---
Career Services Corner
Career Services is open all year for students and alumni. Susan Gale, the career development specialist for SPS, is available in person, by telephone at 314-977-2830,email or Skype. Daytime appointments can be made through mySLU. Other appointments are available by calling (314) 977-2828.
Handshake, the internshi
p and jobs database for students and alumni, can be accessed through mySLU orhttps://slu.joinhandshake.com. Within Handshake are Interview Stream and SLUvisors, helpful tools for students and alumni.
Career and Graduate School fairs, events, career counseling, resume/cover letter reviews and job/internship assistance are available. Please contact Career Services today!
---
SPS South Campus Advising
Are you a SLU employee currently taking classes at SPS? Sharon Spicer will be available to advise SPS students at Drummond Hall Conference Room 2 on Wednesday, October 5 between the hours of 1-5 p.m. For an appointment, call 314-977-3324 or email sspicer3@slu.edu. Walk-ins welcome.
---
Bookstore Updates
The SLU books is getting the tile in the Textbook Department cleaned starting on Friday October 14th so this may affect SPS students who may want to shop that day for their Fall 2 books. The bookstore has a plan to bring books up from the textbook floor to the merchandise floor so students can still shop but the textbook floor itself will be closed.
Also, the bookstore will have shortened hours during Fall Break (October 17 - 18) from 9 a.m. - 4 p.m. On Saturday, October 15 the bookstore will be closed.
---
Save the Date for the SPS Trivia Night on November 4, 2016
The 8th Annual SLU School for Professional Studies Trivia Night to benefit student scholarships will be held on Friday, November 4 at 7:00 p.m.
Please contact John Stiles, Development Director, Sr., at (314) 977-2218 or stillesja@slu.edu if you would like to help or contribute.
More information to come...
---
Contribute to the SPS e.advisor
We would love to feature SPS students in our next e.advisor! If you have any announcements you would like to include or if you just want to highlight a class experience, please email sps2@slu.edu.