Saint Louis University senior Gaby Lawson pursues a wide range of interests, from biomedical engineering to service to photography.
Year: Senior
Hometown: Tulsa, Oklahoma
Clubs and Organizations: SLU Dance Marathon VP of Marketing, Alpha Phi Omega service fraternity, Mass Choir, SLU Photography Club
About Me
I live in Tulsa, Oklahoma, and I have three younger siblings. One of my biggest passions is photography and spending time with people I care about. I was born in Europe and I'm trilingual! Also, my favorite fun fact is that I've had a photograph displayed at the Louvre, and when I was abroad I got to see where my photo was displayed!
Why I Chose SLU
I chose Saint Louis University because I found a community where I could see myself growing and maturing over my time here. I felt at home and accepted and couldn't imagine myself anywhere else.
SLU Insider Tip
Get involved early! I found my best friends through the organizations that I joined my first year at SLU!
Must-Take Course
Tissue Engineering with Scott Sell, Ph.D. — great professor and really interesting course (to a biomedical engineering major).
Study Abroad at SLU-Madrid
I went to SLU-Madrid my second semester sophomore year and absolutely loved it. The freedom to travel around Europe relatively cheaply was phenomenal, and I was able to spend a lot of time with my grandparents and cousins who I don't get to see very often!
Hands-On Experience at SLU
I work as a research lab assistant for Dr. Sell and had an internship this summer as an industrialization laboratory intern at bioMerieux.
Serving the Greater Good
I am a part of Alpha Phi Omega, which is a service fraternity here on campus. APO gives a great opportunities to explore different service areas around St. Louis. Additionally, I was the vice president of builds for Habitat for Humanity for a few years at SLU.
Visit SLU on Instagram to see what a day at SLU is like for Gaby.
Take a Photo Tour of SLU with Gaby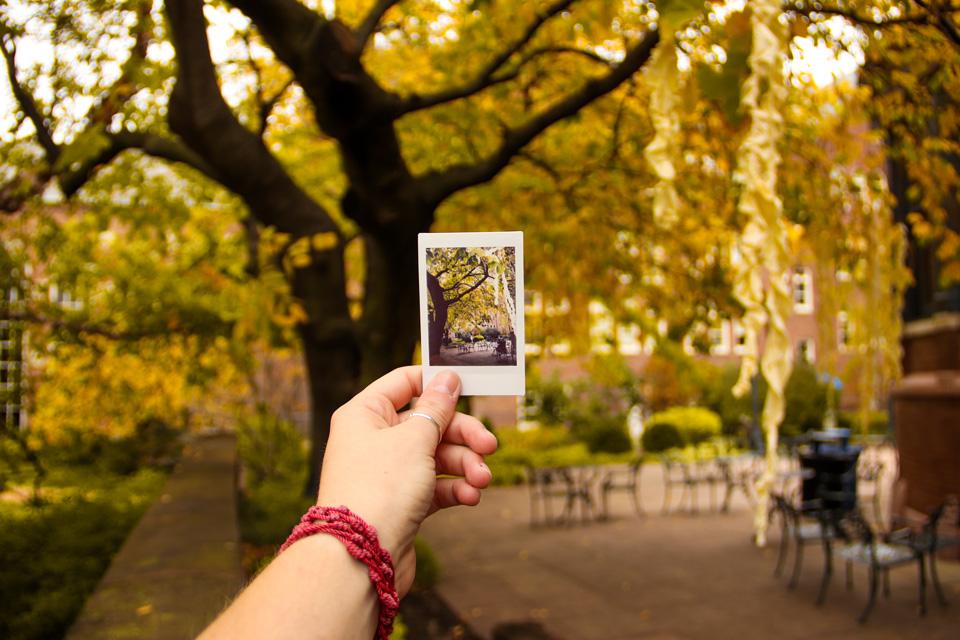 More Billiken Student Profiles