Saint Louis University graduate student Gaby Lawson pursues a wide range of interests, from biomedical engineering to service to photography.
Year: Graduate Student
Hometown: Tulsa, Oklahoma
Clubs and Organizations: SLU Dance Marathon, Alumni Association, Teaching Assistant for Applied Physiology, Biomedical Engineering Graduate Research, Alpha Phi Omega service fraternity, SLU Photography Club, Mass Choir
About Me
I live in Tulsa, Oklahoma, and I have three younger siblings. I am currently getting my Master's degree at SLU in Biomedical Engineering after spending my undergraduate years here as well. One of my biggest passions is photography and spending quality time with people I care about. Some fun facts about me: I was born in Scotland, and I'm trilingual (English, French, Dutch). Also, my favorite fun fact is that I've had a photograph displayed at the Louvre, and when I was abroad I got to see where my photo was displayed!
Engineering at SLU
A highlight of SLU's Biomedical Engineering program is the opportunity for undergraduate students to get involved with academic research quite early on. Getting involved in a research lab allowed me to form close connections with my professors and helped me find a direction in what I wanted to do with my degree after graduation.
What I Love About St. Louis
I love that there is such a vibrancy in St. Louis. There is so much to do and each neighborhood is unique and offers something new. I recently moved to the Tower Grove area and have really loved exploring the local restaurants and going for walks in the park.
Study Abroad at SLU-Madrid
I went to SLU-Madrid my second semester sophomore year and absolutely loved it. The freedom to travel around Europe relatively cheaply was phenomenal, and I was able to spend a lot of time with my grandparents and cousins who I don't get to see very often!
How I Stay Connected to Other Billikens
Outdoor meals by the clock tower, coffee dates and walks in Tower Grove Park are the best way to stay socially distant but still see your friends around SLU!
SLU's Campus
My favorite thing about SLU's campus is the way that it comes alive as soon as there is a nice day. Relaxing by the clock tower or studying outside the Center for Global Citizenship (CGC) with friends is my idea of a perfect day.
Advice for Your College Search During COVID-19
Reach out to students at the university! Especially since tours are difficult right now, chatting with students about their experience at the university will give you the best feel of campus and campus life!
Visit SLU on Instagram to see what a day at SLU is like for Gaby.
Take a Photo Tour of SLU with Gaby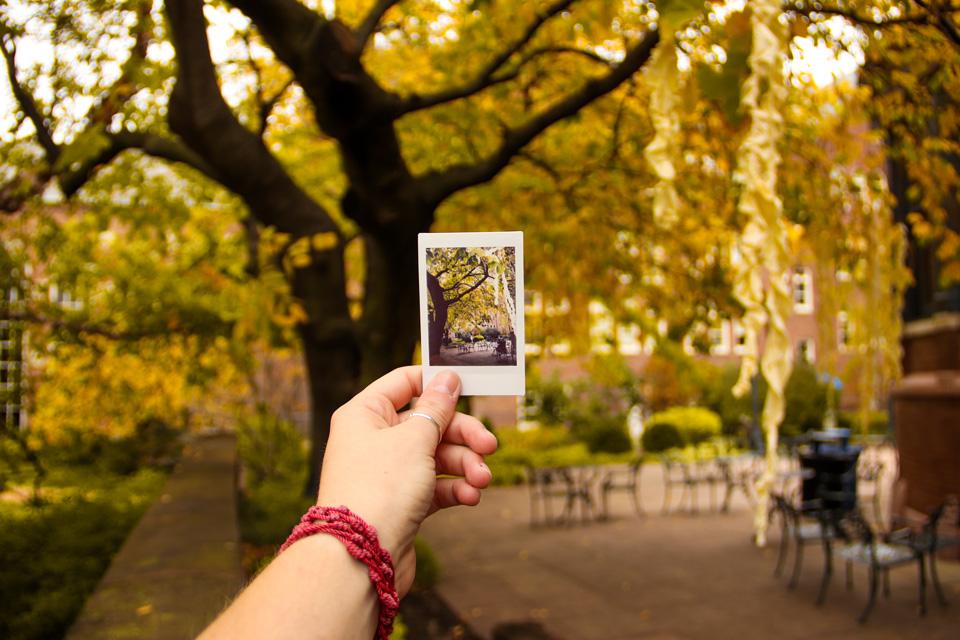 More Billiken Student Profiles