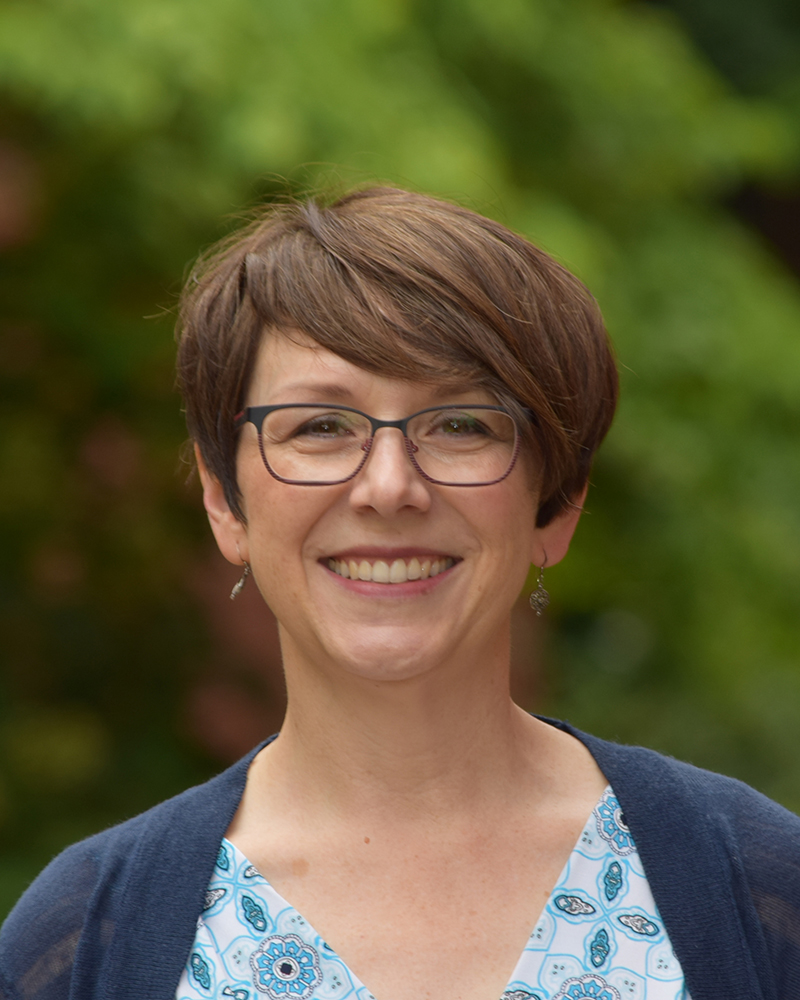 Director
debra.lohe@slu.edu
phone: (314) 977-3485
fax: (314) 977-1695
Role in the Reinert Center
As director, Debie determines vision and strategic direction for the Center; oversees the creation of new programs and collaborations across the University; and manages the daily operations of the Center and its staff.

Areas of Interest and Expertise
Instructional design, development, and assessment at all levels (course to institution)
Learner-centered pedagogies
Pedagogical theory and research, including Ignatian pedagogy
The culture of American higher education in the 21st Century
Faculty development research and theory
Practices of composition
Graduate student formation and development
Writing as a high-impact educational practice
Faculty writing communities
Biographical Information
Dr. Lohe first came to the Center in September 2009, as Program Director for Teaching Enhancement; she was appointed director in July 2011. She came to SLU from Washington University in St. Louis, where she served as Director of Writing Courses and Program Administrator for first-year writing in the Department of English. In those roles, Debie designed, implemented, and assessed curriculum at the program and course level; mentored graduate student teachers and part-time faculty; consulted on academic integrity cases; and oversaw the daily operations of the program, among other things. For almost twenty years, she has taught writing, literature, Women's Studies, and education courses to undergraduate and graduate students. She also has almost ten years of experience working in information technology in a medical environment.
Debie received her Ph.D. in English and American Literature from Washington University, where her scholarship focused on concepts of surrogacy and gendered authority in Victorian novels by women authors. She has developed numerous pedagogy workshops, including invited workshops at the annual meetings of the American Society for Virology (2013) and the Society for Nuclear Medicine and Molecular Imaging (2014). In 2010, she was invited as a Visiting Scholar to McMaster University in Ontario, Canada, where she facilitated writing workshops and retreats for faculty. Debie's educational development interests include managing transition in and developing sensible strategic planning processes for centers for teaching and learning. She is co-author of "Rethinking and Unthinking the Graduate Seminar," in a January 2015 special issue of Pedagogy: Critical Approaches to Teaching Literature, Language, Composition, and Culture (focused on doctoral education in English Studies) and of "Negotiating a Seat at the Table: Questions to Guide Institutional Involvement," in To Improve the Academy: A Journal of Educational Development (June 2015). An active member of the Professional and Organizational Development (POD) Network in Higher Education since 2009, Debie is a past member of the POD Network board of directors (Core Committee), as well as the Executive and Finance Committees.