The primary purpose of the STEM Teaching Fellowship is to enhance Reinert Center offerings, resources, and support for SLU faculty teaching in STEM disciplines. The experience of serving as a STEM Teaching Fellow provides SLU faculty with formal experience in educational development as fellows help to advance evidence-based teaching in STEM courses by designing and leading workshops, conducting one-on-one consultations, and contributing to the Reinert Center's digital resources, among other activities.
Faculty in this role serve a one-year term beginning in the fall semester; the call for applications for the following academic year opens in late spring. For more information about the fellowship, please visit the STEM Teaching Fellowship page.
Current Fellows: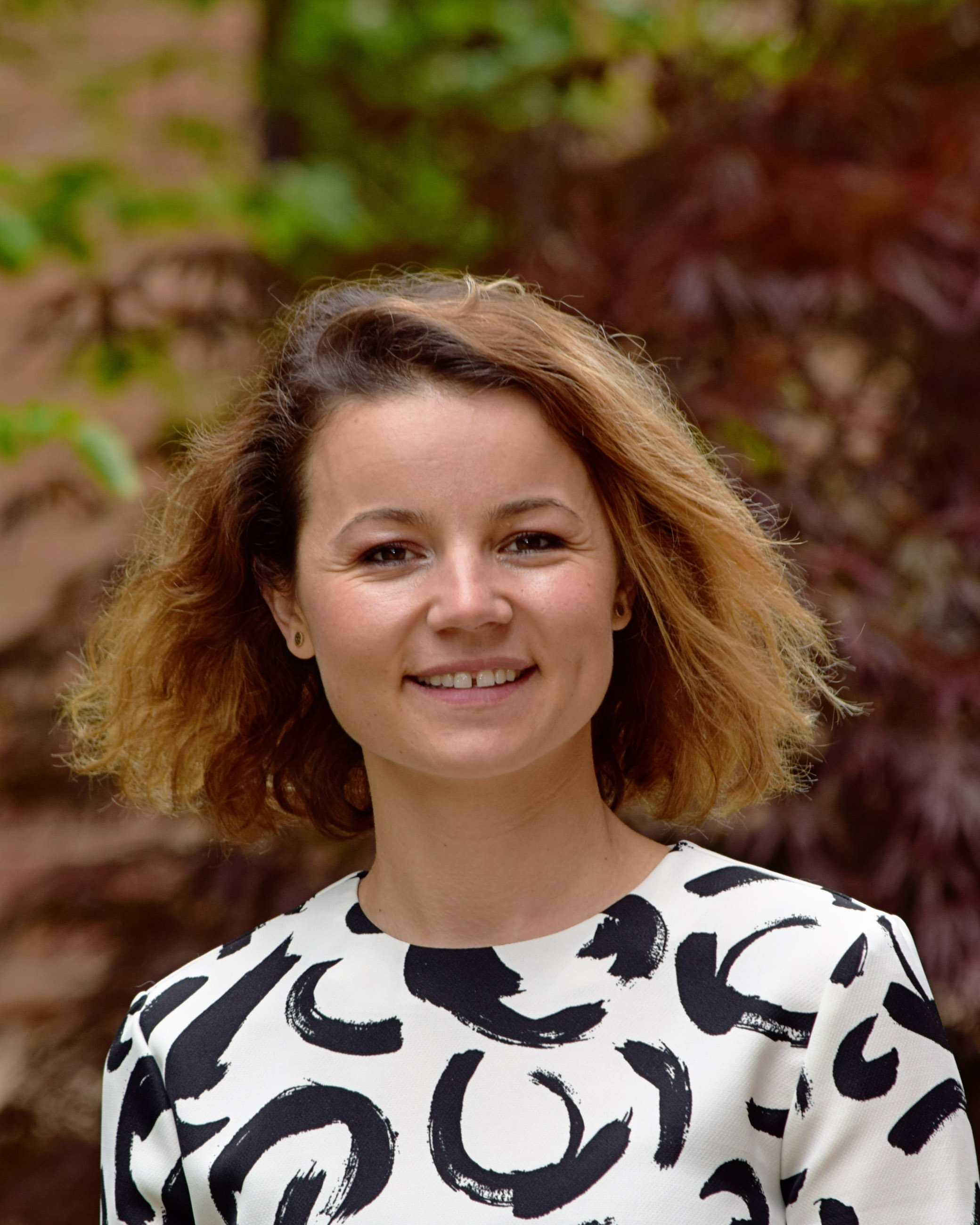 Asmira Alagic, Ph.D., is an Assistant Professor in the Department of Chemistry, where she teaches general and analytical chemistry. Dr. Alagic has had a variety of teaching experiences over the 10 semesters she has taught atSLU as full-time faculty, having taught in small lecture formats, lab settings, and large lectures. She incorporates active learning modules and new technologies into small and large lectures and strives for student engagement in challenging chemistry classes, including chemistry for engineers.
As a STEM Teaching Fellow, Dr. Alagic hopes to partner with SLU's STEM faculty to further the collective understanding of effective teaching techniques for STEM courses. She plans to develop teaching materials and suggested activities that others can incorporate into their courses as matched with their own unique teaching styles.

Philip Huling (M.S. and Ph.D. in pure mathematics, Saint Louis University) is currently a Visiting Assistant Professor in the Department of Mathematics and Statistics. Dr. Huling taught community college for 4 years before returning to SLU as faculty in January of 2016.
He teaches foundational through advanced-level calculus courses incorporating a variety of different technologies to give students a chance to visualize problems and ideas in new ways. Dr. Huling focuses on creating a classroom where communication drives the learning and where students are active even in lectures. He enjoys trying different pedagogical models in the classroom and has taught traditional, hybrid, and online courses.
As a STEM Teaching Fellow, Dr. Huling plans to continue making connections across faculty and programs to further integrate foundational skills and pedagogical practices common in STEM disciplines.

Scott A. Sell (Ph.D. in Biomedical Engineering, Virginia Commonwealth University, 2009) is currently an Associate Professor and the Biomedical Engineering Program Coordinator in Parks College of Engineering, Aviation, and Technology at Saint Louis University. Dr. Sell's Tissue Engineering Scaffold Fabrication Lab focuses on the fabrication and evaluation of tissue engineering scaffolds capable of replicating both the form and function of the native extracellular matrix (ECM). Of principal interest is the fabrication of scaffolds capable of promoting wound healing and the filling of large tissue defects, as well as orthopaedic applications such as bone and intervertebral disc repair. Dr. Sell is also heavily interested in engineering and entrepreneurship education; having worked closely with both the Kern Entrepreneurial Engineering Network (KEEN) and the Coleman Foundation. Dr. Sell has over 80 peer reviewed publications, over 180 conference abstracts, and 4100+ citations of his work. He has also been the recipient of several prestigious awards during his time at SLU: the Association of Parks College Students Outstanding Faculty of the Year Award, Saint Louis University's Junior Faculty Grantwinner Award for Excellence in Research, the Outstanding Graduate Faculty Award for Parks College, and Saint Louis University's Outstanding Faculty Mentorship Award.
As a STEM Teaching Fellow, Dr. Sell plans to continue to promote entrepreneurship and entrepreneurially-minded learning (EML) in STEM classrooms. EML is a concept that has been used in engineering curricula for several years, but would be highly suitable for application in other STEM disciplines as well. At its root, EML promotes education through its "3Cs": Curiosity, Connections, and Value Creation. Dr. Sell also plans to promote collaboration across the University, not just in research endeavors, but in delivering education as well.