Authors of the book, The Undergraduate Experience (Jossey-Bass, 2016), identified six core themes that matter most for student and institutional effectiveness: learning, relationships, expectations, alignment, improvement, and leadership. In this workshop, two of the authors, Peter Felten and Charles Schroeder, will explore how and why relationships matter for students, for faculty and staff, and for institutional culture.
During the session, we will critically consider what each of us can do, no matter our context and role, to cultivate educationally purposeful relationships with students and colleagues to enhance engagement, collaboration, learning, and success.Sponsored by Office of Academic Affairs, Division of Student Development, and the Reinert Center.
Tuesday, May 8, 2018
BSC Saint Louis Room
8:30-9:00 Registration and Continental Breakfast

9:00-noon Workshop
The target audience for this workshop includes faculty (full-time and part-time), administrators, graduate students, and staff who work closely with undergraduates.
Click here to be directed to the registration page.

Peter Felten is a professor of history, assistant provost for teaching and learning, and executive director of the Center for Engaged Learning at Elon University. His books include the co-authored volumes: The Undergraduate Experience: Focusing Institutions on What Matters Most (Jossey-Bass, 2016); Transforming Students: Fulfilling the Promise of Higher Education (Johns Hopkins University Press, 2014); Engaging Students as Partners in Learning and Teaching (Jossey-Bass, 2014); Transformative Conversations (Jossey-Bass, 2013); and the co-edited book Intersectionality in Action (Stylus, 2016). He has served as president of the International Society for the Scholarship of Teaching and Learning (2016-17) and also of the POD Network (2010-2011), the U.S. professional society for educational developers. He is co-editor of the International Journal for Academic Development and a fellow of the John N. Gardner Institute for Excellence in Undergraduate Education.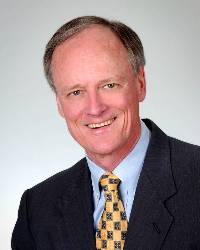 Charles Schroeder currently serves as a part-time Senior Associate Consultant for Ruffalo-Noellevitz specializing in retention and student success strategies and interventions. He spent more than three decades as Chief Student Affairs Officer at Mercer University, Saint Louis University, Georgia Institute of Technology and the University of Missouri-Columbia (MU). Dr. Schroeder has served in various leadership roles in the American College Personnel Association and is founder and Past-President of the ACPA Educational Leadership Foundation. Among his numerous publications are the co-authored texts, The Undergraduate Experience: Focusing on What Matters Most (Jossey-Bass, 2016) and Achieving and Sustaining Institutional Excellence for the First-Year of College (Jossey-Bass, 2005), and the co-edited text, Realizing the Educational Potential of Residence Halls (Jossey-Bass, 1994). Dr. Schroeder also contributed to Student Success in College: Creating Conditions that Matter (Jossey-Bass, 2005) and to Reframing Retention Strategy for Institutional Improvement (Wiley, 2013), and founded and served as first Executive Editor of About Campus: Enriching the Student Learning Experience (published bi-monthly by Jossey-Bass/ Wiley). Dr. Schroeder was instrumental in creating the foundational document "The Student Learning Imperative: Implications for Student Affairs (SLI)" and served as a researcher on Project DEEP (Documenting Effective Educational Practices) sponsored by the National Survey of Student Engagement and on Institutions of Excellence in the First Year of College sponsored by the Policy Center on the First Year of College (now the John N. Gardner Institute for Excellence in Undergraduate Education).