The Course Design Institute is a week-long immersive experience that will spark new ways of thinking about courses, empower instructors to prioritize what matters most, and help to create clear learning paths for students. Most CDI participants leave with 80-90% of their courses designed.
Grounded in research and based on a national model developed at the University of Virginia, the CDI has helped more than 600 faculty at UVA (and hundreds more around the country) design innovative, transformative learning experiences for students. Faculty routinely praise the CDI as a transformational development experience.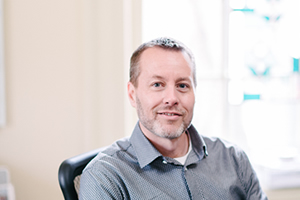 The inaugural CDI at SLU will feature Dr. Michael Palmer, professor and director of the Center for Teaching Excellence at the University of Virginia. Trained as a chemist, Michael now leads efforts to improve teaching and student learning at UVA. His research on learning-focused syllabi has appeared in Change: The Magazine of Higher Learning and To Improve the Academy: A Journal of Educational Development.