Understanding ALS through Data
When Dr. Neha Gandhi was a medical student in India, she—like so many others around the world—participated in the ALS Ice Bucket Challenge. Little did she know that years later, she would be a fourth-year neurology resident working in the multi-disciplinary SLUCare ALS Clinic, contributing to advancing the understanding of ALS through vital data collection.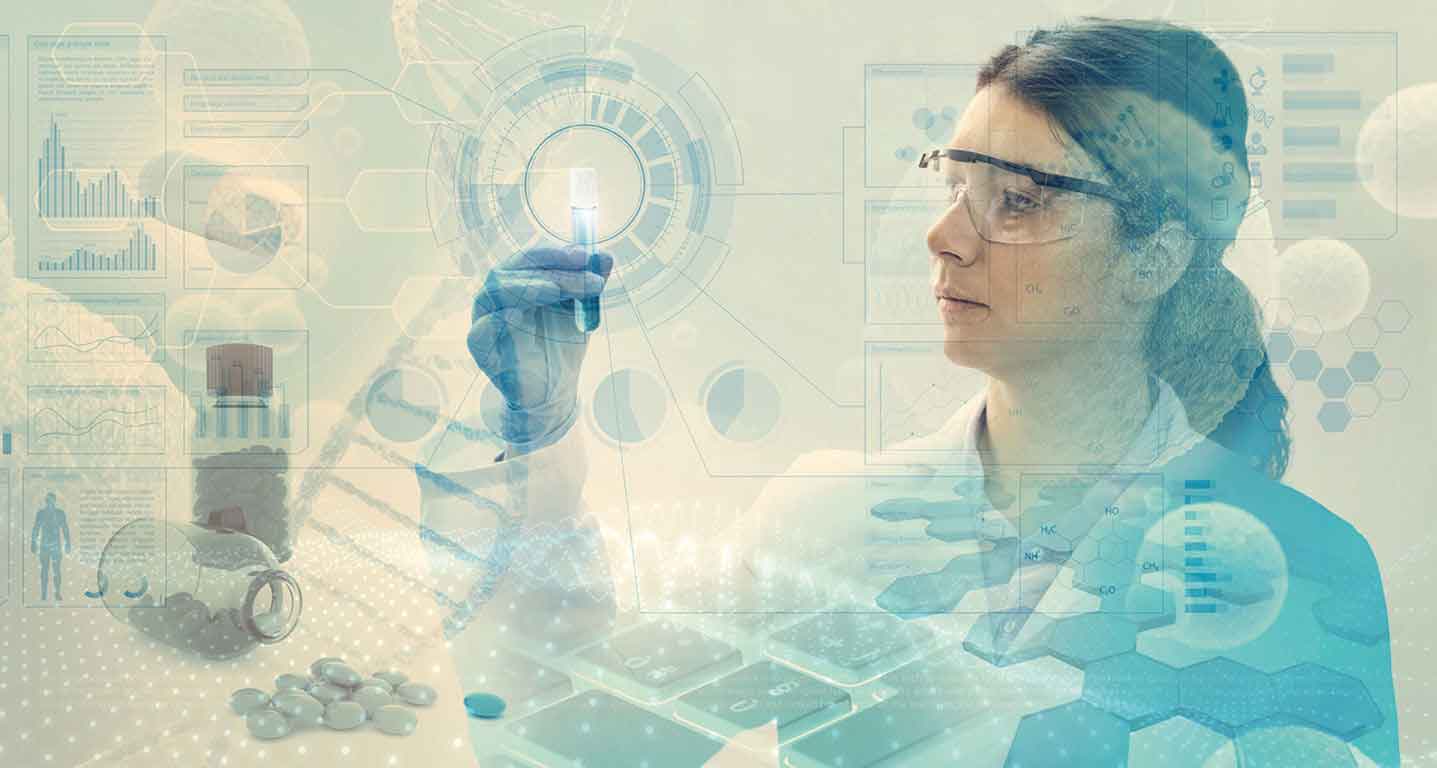 The SLUCare ALS Clinic is a part of the ALS/MND Natural History Consortium, the mission of which is to collect real-world data about ALS, make it available for ALS research, and inform clinical trial design. Ultimately, the work of the Consortium supports gaining a better understanding of ALS and enabling improved care practices for people living with the disease. Nine academic medical centers in the U.S. and Europe are part of the Consortium: Saint Louis University School of Medicine; Henry Ford Health Systems; University of Minnesota; Providence ALS Center in Portland, Oregon; Virginia Commonwealth University Health; University of Florida Gainesville; Neuromuscular Omnicenter (NEMO) in Milan, Italy; MDA/ALS Center of Hope, Temple University; Neurological Clinical Research Institute; and Les Turner ALS Center at Northwestern Medicine.
There are currently over 1,500 people living with ALS who have enrolled in ALS/MND Natural History Study, a multi-disciplinary clinic-based registry that prospectively and longitudinally captures essential clinical information about the disease process from people living with ALS. Dr. Gandhi supports this work by conducting data collection, curation, and analysis through NeuroBANK, a flagship clinical research platform run by the Neurological Clinical Research Institute at Massachusetts General Hospital.
After getting consent from a patient at the SLUCare ALS Clinic, Dr. Gandhi creates a global unique identifier (GUID) to allow for the de-identification of data. Standard clinical information is gathered on each patient, including, gender, age of symptom onset, genetic testing results, examination data, and many other data points. "We can put all the data into the NeuroBANK system," says Dr. Gandhi. "It is a very good dataset because it's prospective and retrospective data entry." Having large data sets allows Dr. Gandhi and her colleagues to study variables across ALS patients, including the rate of G-tube in different patient populations or the efficacy of Radicava, one of the FDA-approved medications used to treat ALS.
The NeuroBANK platform allows all participating ALS centers to share data and information, available for researchers in the Consortium and worldwide to study ALS to help us improve treatment and clinical care. "ALS is a rare, awful disease," says Dr. Gandhi. "Any positive research that comes from the study will truly help ALS patients around the world."