The Internal Medicine Residency Training Program at Saint Louis University strives to train internists of the highest caliber in a collegial and collaborative environment.
Letter from the Director
On behalf of the Internal Medicine Residency Program, welcome to SLU! Thank you for your interest in our program. The character and collegiality of our program are what make us unique. In joining our team, you will enter a supportive environment and provide care for a wide range of patients in a Grand New Medical Center.
As you explore our website and take the time to visit us personally, we hope you get the sense of our unique culture. We provide a robust educational experience and take great pride in the quality of our graduates who go on and do fantastic things. Our graduates are currently fellows in many competitive programs, practicing primary care or hospitalist medicine, and many are faculty in a number of medical schools across the country.
Most importantly, congratulations on choosing a career in Internal Medicine! I sincerely hope you enjoy your time on the recruitment trail. We look forward to meeting you!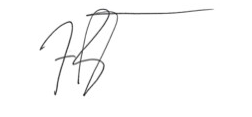 Fred Buckhold III, M.D.
Program Director
---
Our Mission
Our mission is simple – to train great internists in a positive environment.

We define greatness as having great people. Great people make for a great program. We look for people who believe in our philosophy and strive to provide an environment to help them thrive. When you visit SLU, we want you to get a sense of the fantastic community of residents we have and how we strive to support our residents and each other

Great internists go and do all the things residents in Internal Medicine want to do – go into academic medicine, enter a sub-specialty fellowship, conduct scholarly work, pass their boards. Residency programs are not strong because they have great board pass rates or fellowship match rates; programs are strong because of the caliber of people they graduate. High caliber residents - such as graduates from the SLU IM Program – expect to do all of these things.
Philosophy
Our philosophy is based on the notion of service to the whole person that is embedded in the Jesuit tradition, and is also based on the principle that adults learn by experience. We strive to provide our residents with a rich and diverse set of patient experiences and encourage autonomy.
We have two simple rules in our program:
The Patient is Center to Our Daily Work
By saying the patient is center, we do not mean that you focus all of your energy on patient care activities, although that is certainly important. When it comes to our education, we learn best at the bedside, but also need to impart time to reflect. In fact, most of our didactic material is case-based – whether it be resident report, "Stump the Chump", RightCare rounds, or our interactive Monday Morning Didactics sessions. To learn medicine, our work must be patient centered and congruent with our philosophy.
We Work as a Team
We embrace the notion that medicine is a team sport, and that having an incredibly diverse set of residents that commit to working together in a fun environment provides the best training medium for internal medicine.

We are committed to providing the best possible experience for residents and we strive to provide the best opportunities for you to meet your career goals. Your hard work in residency will be matched by our effort to make your ambitions and dreams a reality.