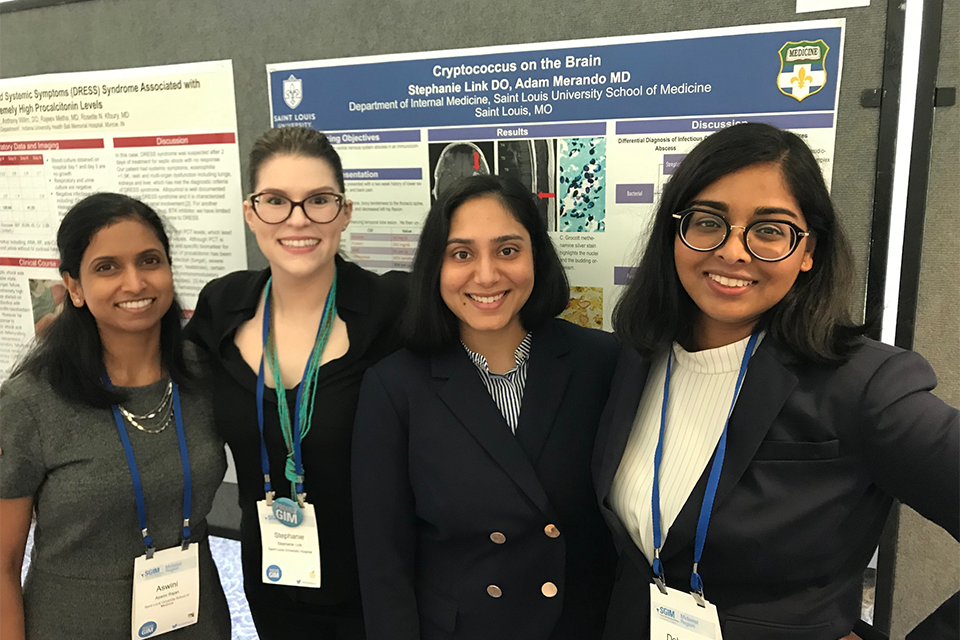 Students standing in front of poster
Our guiding principle towards resident education (centered on our mission) is:
"How can we create the best structure to train great internists".
In developing our clinical curriculum, we focus rotational schedules on what knowledge and experience we want the learner to acquire at a given stage of training. The decision to have a resident do a rotation is not determined by the clinical needs of the department/hospital, but on the skills and abilities we want the learner to acquire.
Schedule Highlights
Night float in 2-week blocks with 3-4 days off
Protected weekends on clinic rotations
Senior residents have alternating 4-week blocks of inpatient/outpatient rotations
Below is our conceptual framework for your future schedule: