Browse the chronological list of past exhibitions at the Saint Louis University Museum of Contemporary Art (MOCRA), or search for a specific exhibition. Click "View" for more information about an exhibition. If you need further information about an exhibition, please contact us.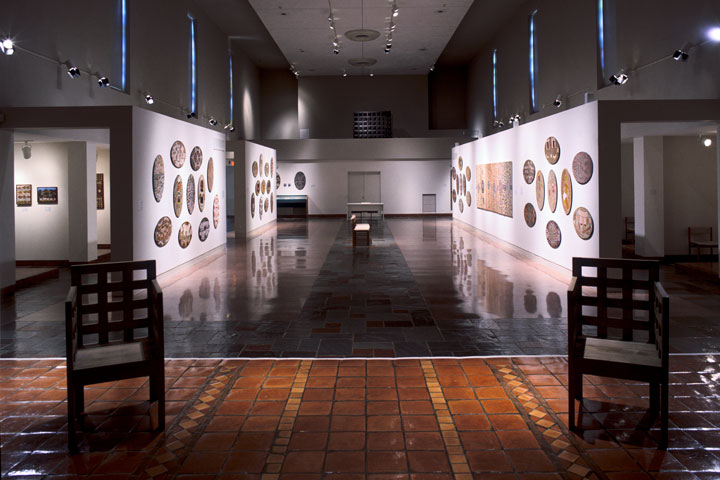 Utopia Body Paint Collection and Australian Aboriginal Art from St. Louis Collections
April 4, 1997 to July 31, 1997
A vigorous cultural revival is evident today throughout Aboriginal communities in Australia. Artists at Utopia -- a tract of Aboriginal freehold land in the central desert of Australia -- have produced some of the most vital, exuberant, and distinctive imagery of the contemporary Aboriginal art movement. Led initially by the women, contemporary art practice at Utopia began via the medium of batik in the late 1970s. A gradual revival of the traditional cycles of cultural renewal along with the advent of acrylic painting in other parts of the desert resulted in a flowering of works by Utopia artists in the late 1980s.
Utopia is the name given to the tribal lands of the Anmatyerre and Alyewarreye people. Situated 180 miles north of Alice Springs, in the very center of Australia, it is a desert land -- yet it has nourished its people and their traditional art for thousands of years. Australian tribal aborigines have survived because of their intimate kinship, knowledge and reverence for their land and for its creators, their ancestors who moved across the land and formed it in the dawn of time, known to them as The Dreaming. For the aborigine every aspect of the land is filled with the meaning and significance it had at creation: the ancestors who formed the land are still present within it.
Each individual is entrusted with his or her own particular Dreaming—it may be an animal, a piece of vegetation, a rocky outcrop or other natural feature—and charged with responsibility for the land and its proper management. Part of that responsibility is discharged in ritual ceremonies of song and dance. Women play a prominent role in these ceremonies, decorating and painting their bodies with images of their own Dreaming to draw the connection between ceremony and land even more tightly. Utopia artists also might make their paintings on the ground, using the natural colors of the sand and the earth.
---
In 1990 Rodney Gooch, a visionary arts advisor, initiated a community-wide project. The Utopia communities were invited to transfer their body marking to oval-shaped canvas supports which evoke objects familiar to the artists, such as the shield, the dancing board and the churinga (a sacred object of stone or wood on which one's Dreaming is incised or painted). This collection of 77 canvases—the Utopia Body Paint Collection—demonstrates the extraordinary adaptability of contemporary aboriginal artists to transfer ancient traditions of image making to new media without losing the power of the images or compromising their ritual significance. Over the past 15 years the artists of Utopia, in common with other tribal peoples of central Australia, have been introduced to a variety of new media from acrylic paint and canvas, to batik, wood block printing and carving. MOCRA is pleased to present these works in St. Louis, a city which has enthusiastically embraced the art of contemporary Australia.
Artists in the exhibition include:
Ada Bird | Eileen Bird | June Bird | Ronnie Bird | Engarlaka | Janet Forrester | Rhonda Holmes | Paddy Jungala | Bluey Jupurrula | Ada Kemarre | Ally Kemarre | Edie Kemarre | Elizabeth Kemarre | Elsie Kemarre | Gaily Kemarre | Gladdy Kemarre | Julie Kemarre | Kathleen Kemarre | Mary Kemarre | Patsy Kemarre | Queenie Kemarre | Valerie Kemarre | Gracy Kngale | Glory Kngale | Paddy Kngale | Polly Kngale | Audrey Kngwarreye | Barbara Kngwarreye | David Morton Kngwarreye | Eileen Kngwarreye | Emily Kame Kngwarreye | Hazel Kngwarreye | Janis Kngwarreye | Joy Kngwarreye | Katy Kngwarreye | Kwementway Kngwarreye | Lenny Joans Kngwarreye | Lilly Kngwarreye | Lucky Kngwarreye | Marilyn Brown Kngwarreye | Maureen Kngwarreye | Nora Kngwarreye | Ruby Kngwarreye | Sarah Kngwarreye | Lucy Kunoth | Bessie Liddle | Motor Car Jimmy | Annie Mpetyane | Lyndsay Bird Mpetyane | May Mpetyane | Myrtle Mpetyane | Ronnie Price Mpetyane | Eunice Napangardi | Vicki Dixon Naparula | Polly Ngale | Eileen Nungala | Elsie Panunga | Ken Tilmouth Panunga | Margaret Price Panunga | Ada Bird Petyarre | Anna Petyarre | Annie Petyarre | Billy Petyarre | Dolly Petyarre | Gloria Tamerre Petyarre | Hilda Bird Petyarre | Janie Petyarre | Jessie Petyarre | Joy Petyarre | Kathleen Petyarre | Katy Petyarre | Mary Rumble Petyarre | Mavis Holmes Petyarre | May Baily Petyarre | Myrtle Petyarre | Nancy Petyarre | Nora Petyarre | Pansy Petyarre | Pauline Petyarre | Rosemary Petyarre | Suzy Petyarre | Violet Petyarre | Wendy Petyarre | Michael Possum | Michael Japangardi Poulson | Mavis Pununga | Greeny Purvis | Julie Purvis | Angelina Pwerle | Lena Pwerle | Lucy Pwerle | Mary Pwerle | Wally Pwerle | Lily Sandover | Betty Skinner | Ronnie Tjampitjinpa | Clifford Possum Tjapaltjarri
MOCRA thanks the Ladue Investment Partnership, Inc., of St. Louis, MO, for making the Utopia Body Paint Collection available for exhibition. MOCRA is grateful also for the generous loans of art to this exhibition from other St. Louis collections. Acknowledgment is made to Nina Felshin, Independent Curator, New York, for tour coordination for the Collection.
Special acknowledgment is made to Mary Reid Brunstrom, Director, Austral Galllery–Australian Contemporary Art, St. Louis, MO. This exhibition was generously assisted by the Embassy of Australia, Washington, D.C.
---
above:
Installation view of Utopia Body Paint Collection and Australian Aboriginal Art from St. Louis Collections at MOCRA, 1997. Photo by Jeffrey Vaughn.
---
Related programming
Creativity as Ancestral Mind: Living with the Ancestors
Jennifer Biddle: "Body, Country, Canvas: Meaning and Identity in Central Desert Aboriginal Women's Art"
---
Episode 8: Mary Reid Brunstrom
Exhibition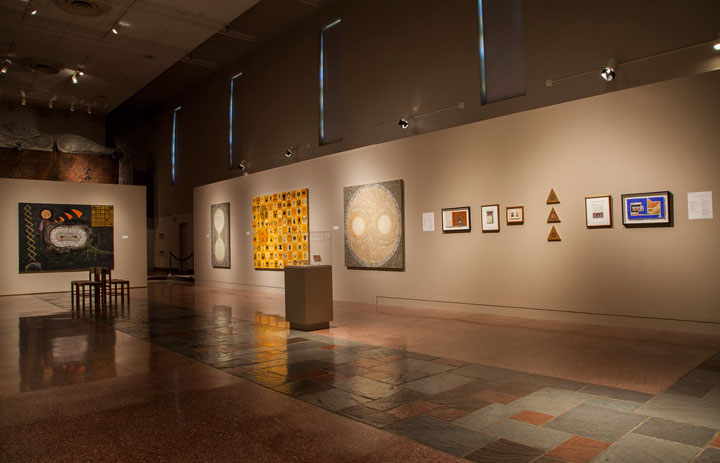 Bernard Maisner: The Hourglass and the Spiral
February 3, 2017 to April 2, 2017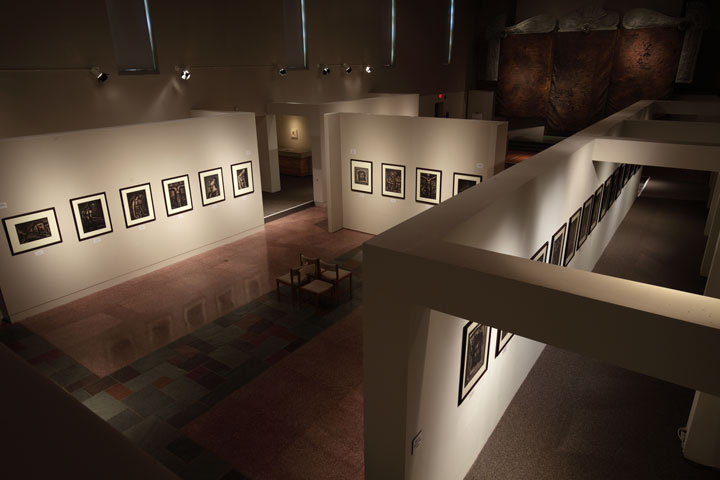 Georges Rouault: Miserere et Guerre
January 26, 2016 to May 8, 2016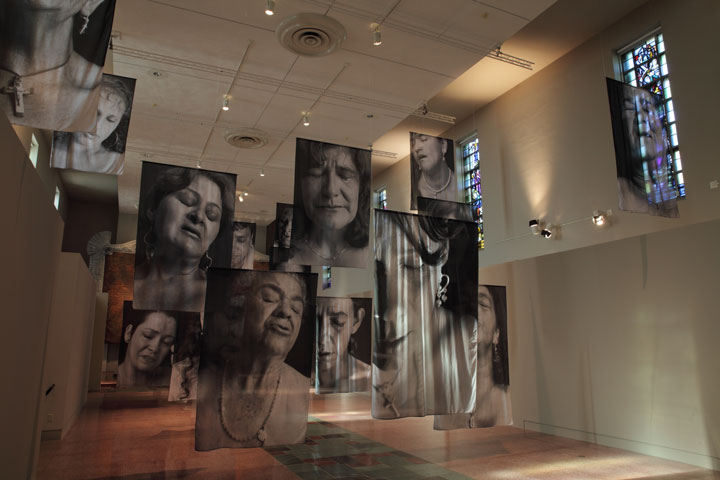 Erika Diettes: Sudarios
September 25, 2016 to December 11, 2016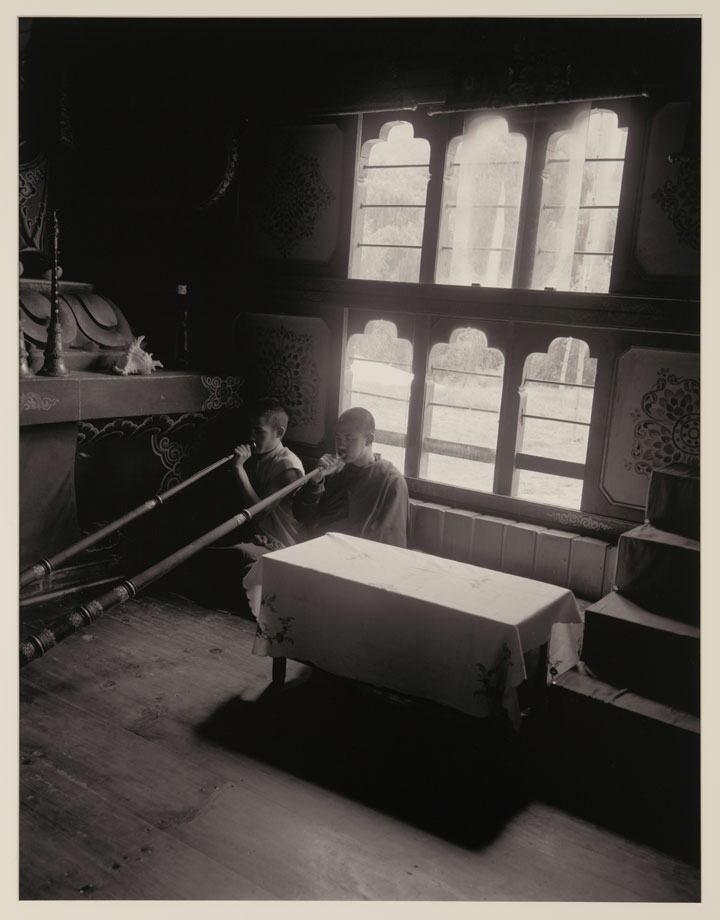 Regina DeLuise: Vast Bhutan – Images from the Phenomenal World
January 24, 2015 to May 10, 2015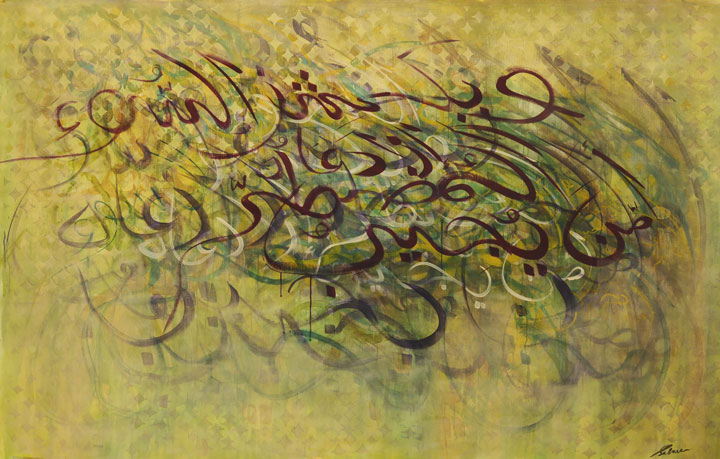 Painting Prayers: The Calligraphic Art of Salma Arastu
September 13, 2015 to December 6, 2015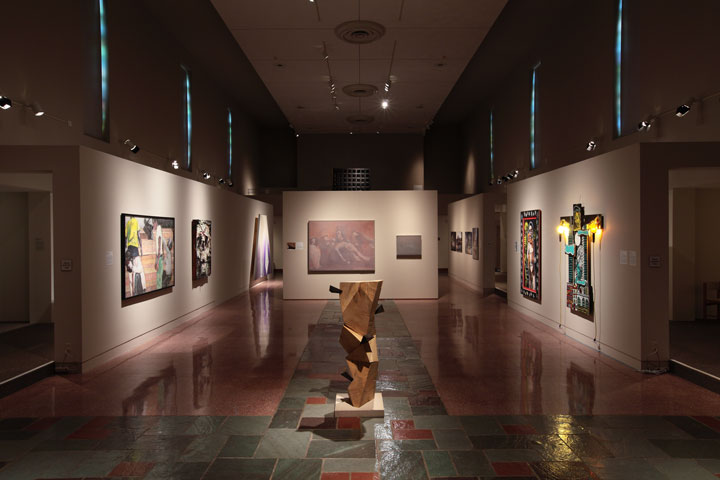 Thresholds: MOCRA at 20 - Part Two, The Second Decade
February 16, 2014 to August 1, 2014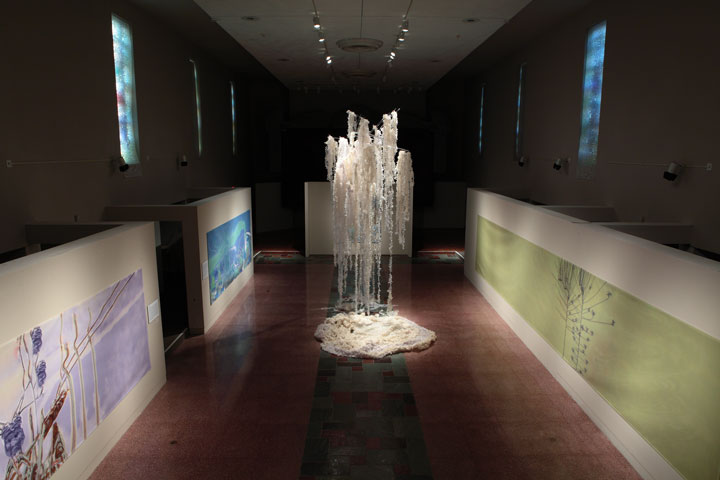 Rebecca Niederlander: Axis Mundi
September 14, 2014 to December 14, 2014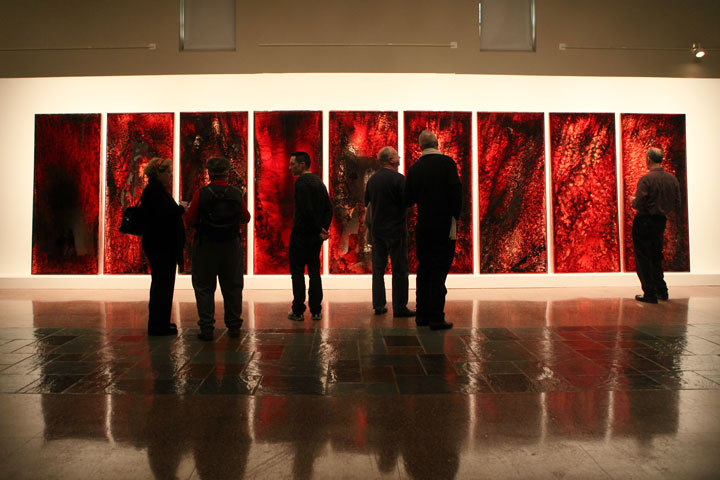 Jordan Eagles: BLOOD / SPIRIT
January 20, 2013 to May 12, 2013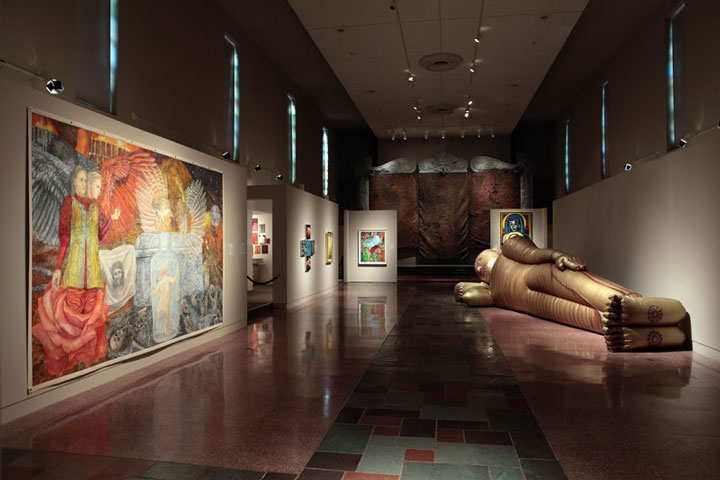 Thresholds: MOCRA at 20 - Part One, The First Decade
September 22, 2013 to December 15, 2013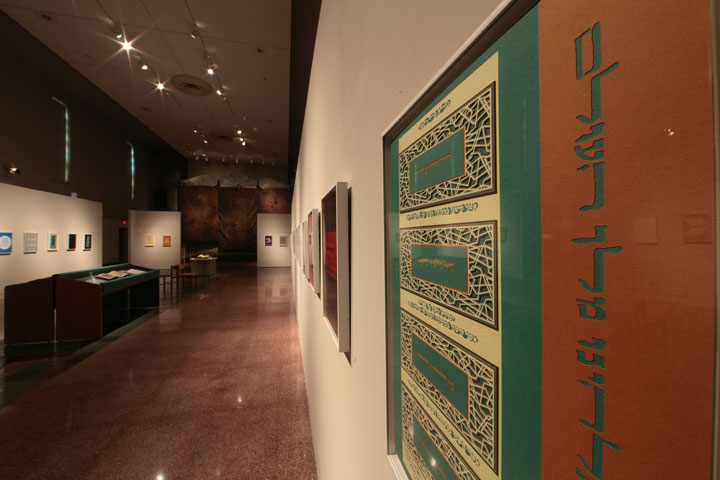 Archie Granot: The Papercut Haggadah
February 26, 2012 to May 20, 2012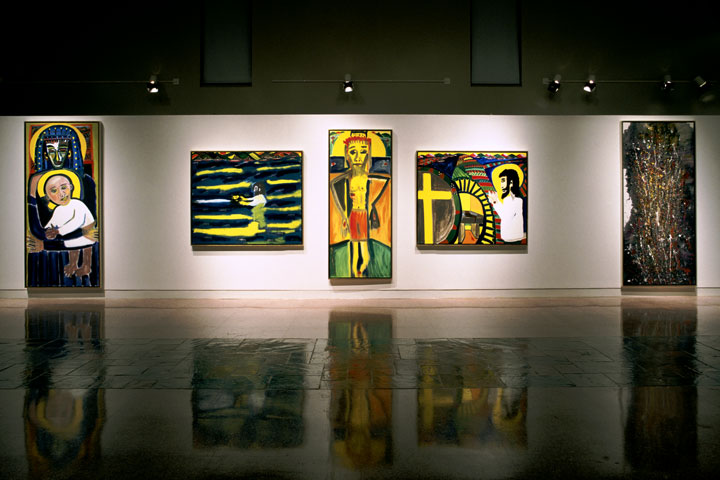 A Tribute to Frederick J. Brown
June 12, 2012 to August 26, 2012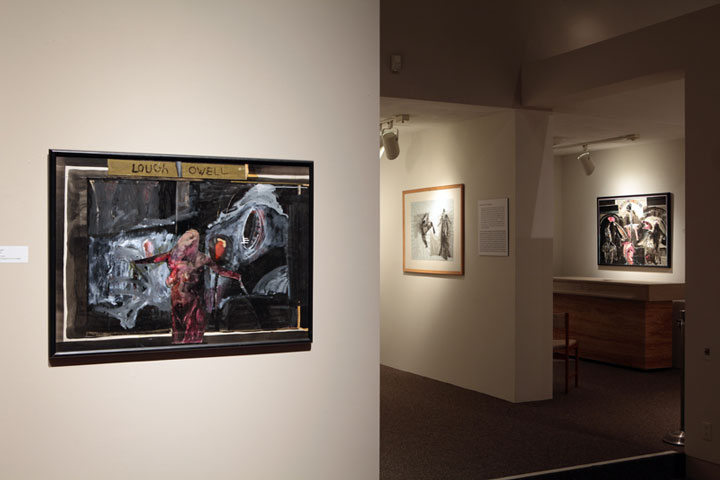 Patrick Graham: Thirty Years – The Silence Becomes the Painting
September 23, 2012 to December 16, 2012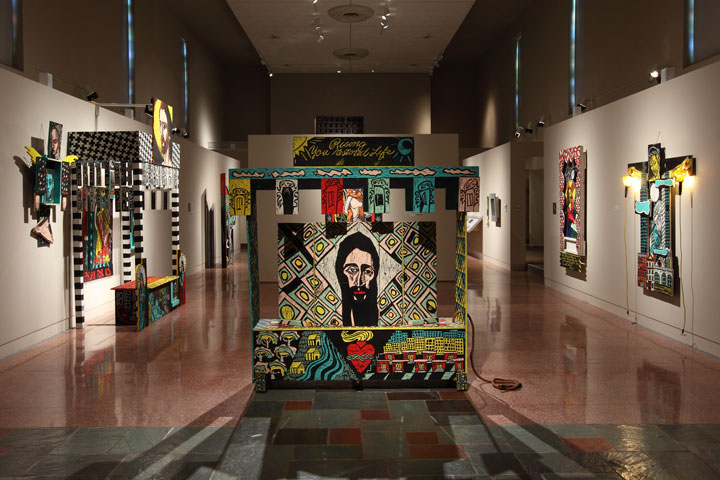 Adrian Kellard: The Learned Art of Compassion
September 24, 2011 to December 18, 2011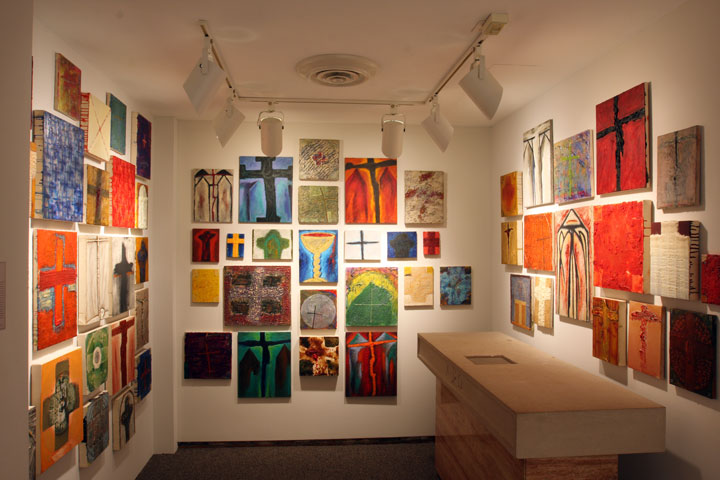 Good Friday: The Suffering Christ in Contemporary Art
February 2, 2010 to May 16, 2010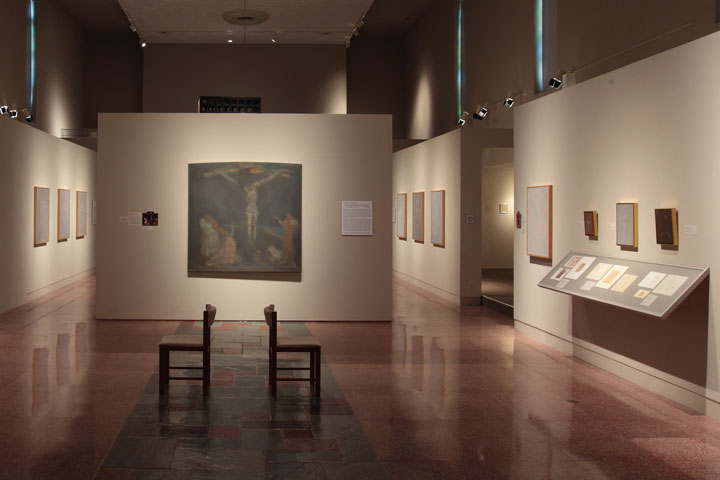 James Rosen: The Artist and the Capable Observer
September 26, 2010 to February 13, 2011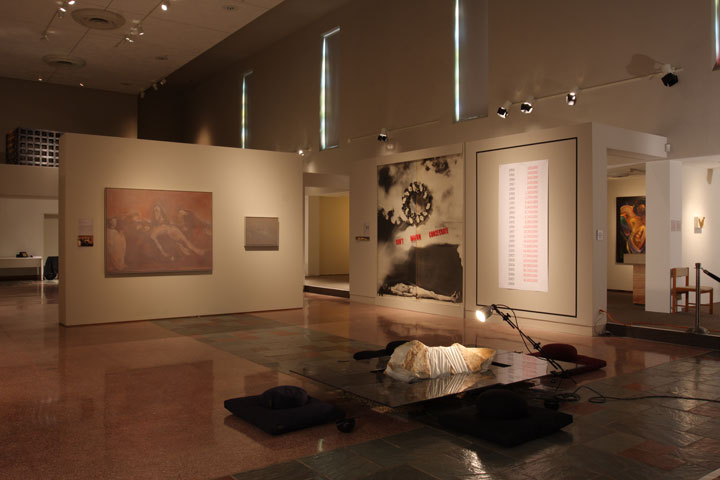 MOCRA at Fifteen: Good Friday
February 15, 2009 to May 17, 2009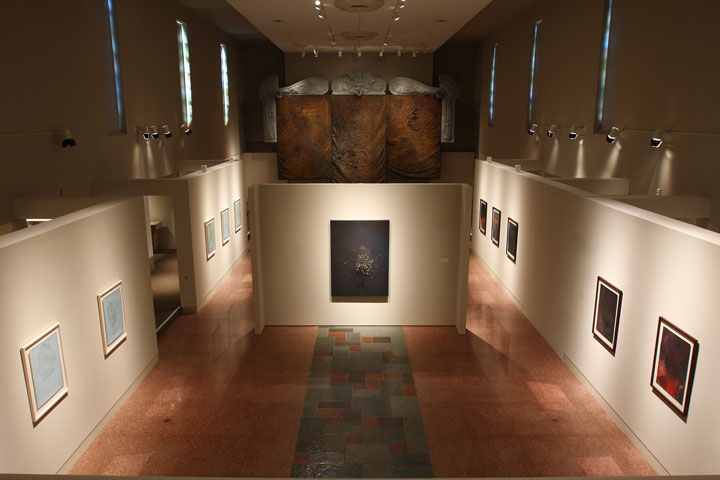 Michael Byron: Cosmic Tears
September 13, 2009 to December 13, 2009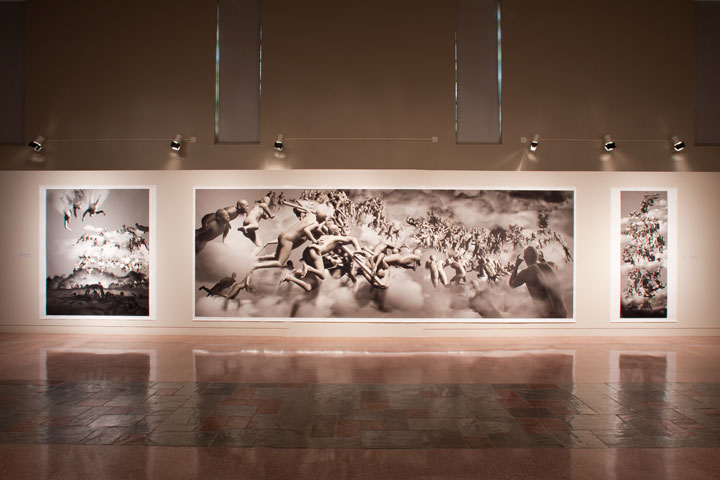 Miao Xiaochun: The Last Judgment in Cyberspace
February 3, 2008 to May 18, 2008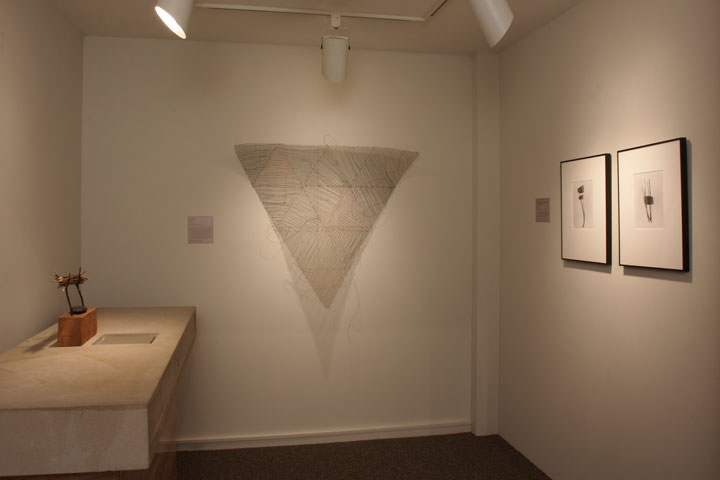 MOCRA at Fifteen: Pursuit of the Spirit
September 21, 2008 to December 14, 2008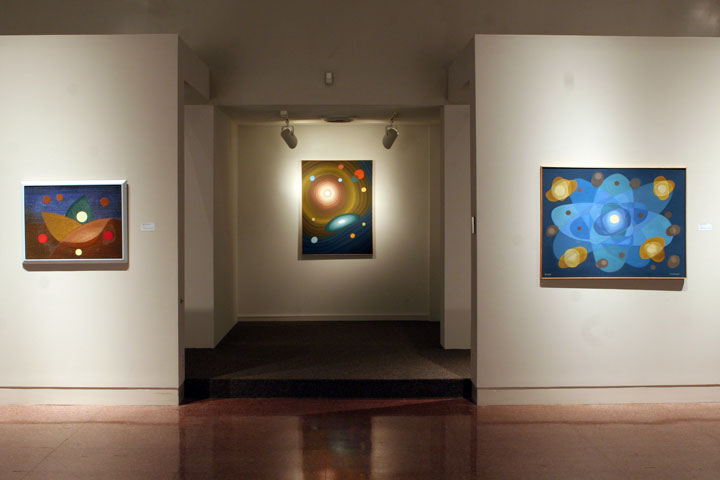 Oskar Fischinger: Movement and Spirit
March 31, 2007 to June 24, 2007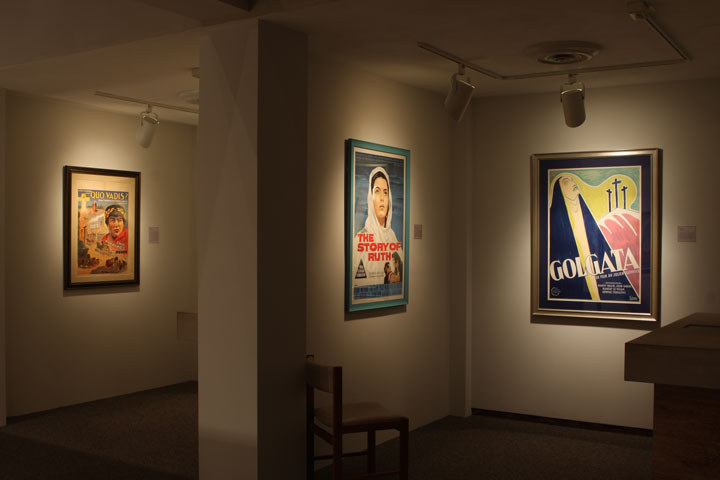 The Celluloid Bible: Marketing Films Inspired by Scripture
September 16, 2007 to December 09, 2007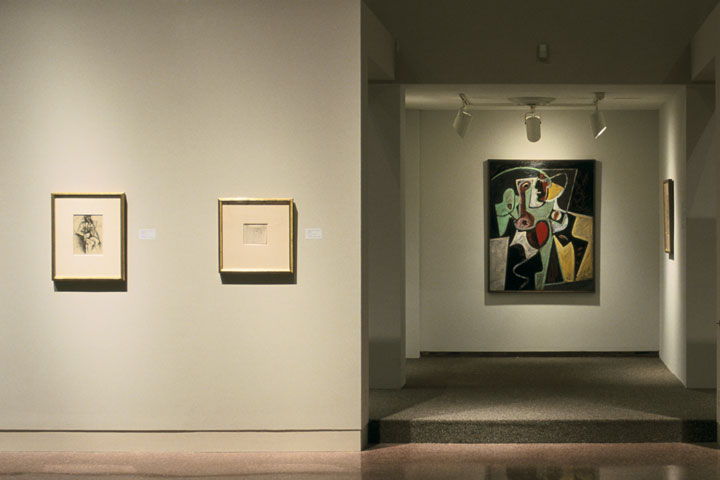 Arshile Gorky: The Early Years – Drawings and Paintings, 1927–1937
January 22, 2006 to March 12, 2006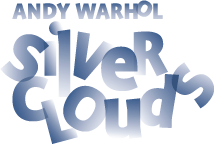 Andy Warhol: Silver Clouds
November 9, 2001 to February 10, 2002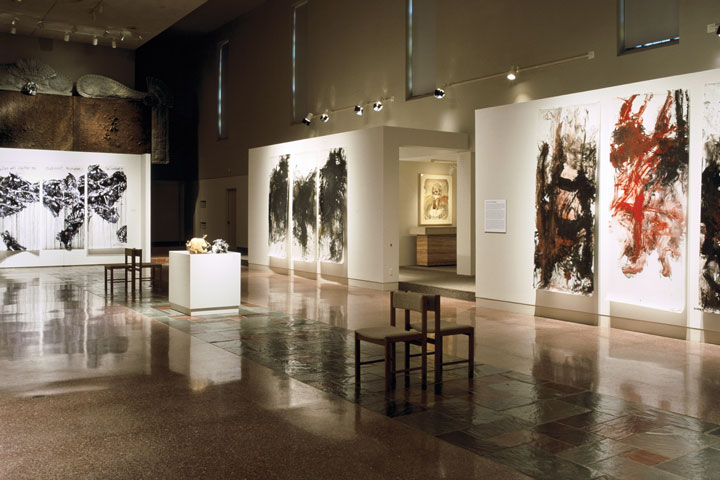 Junko Chodos: The Breath of Consciousness
March 18, 2005 to July 31, 2005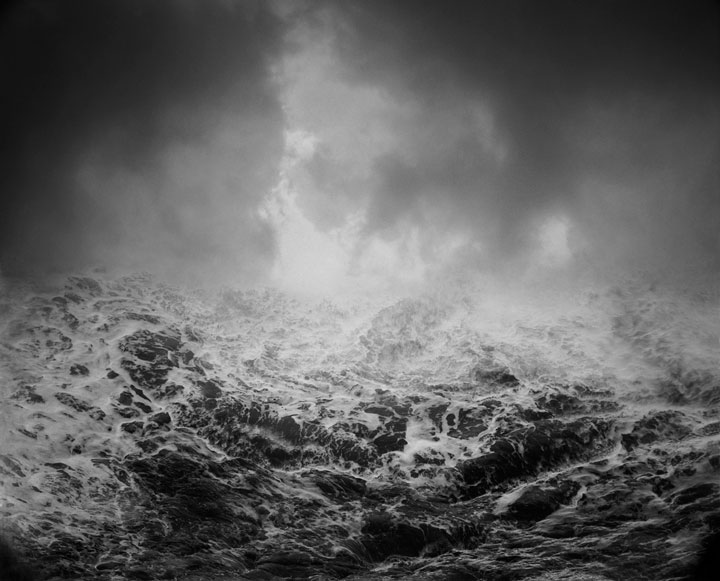 DoDo Jin Ming: Land and Sea
September 15, 2005 to December 18, 2005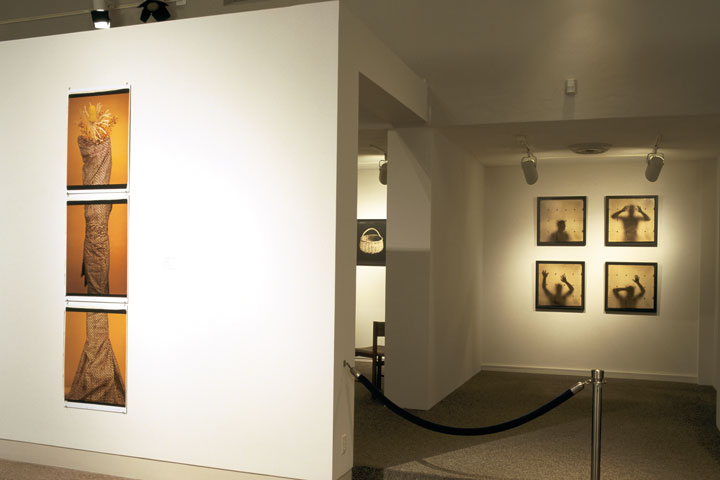 Rito, Espejo y Ojo / Ritual, Mirror and Eye: Photography by Luis González-Palma, Maria Magdalena Campos-Pons, and Pablo Soria
March 28, 2004 to June 13, 2004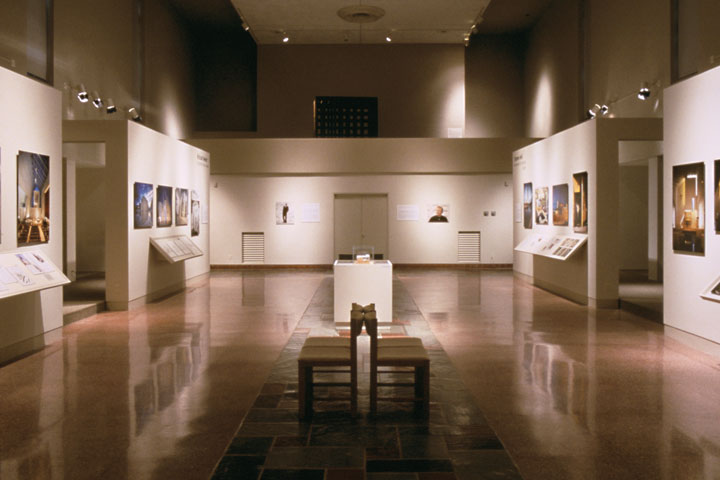 Radiant Forms in Contemporary Sacred Architecture: Richard Meier and Steven Holl
September 10, 2004 to February 27, 2005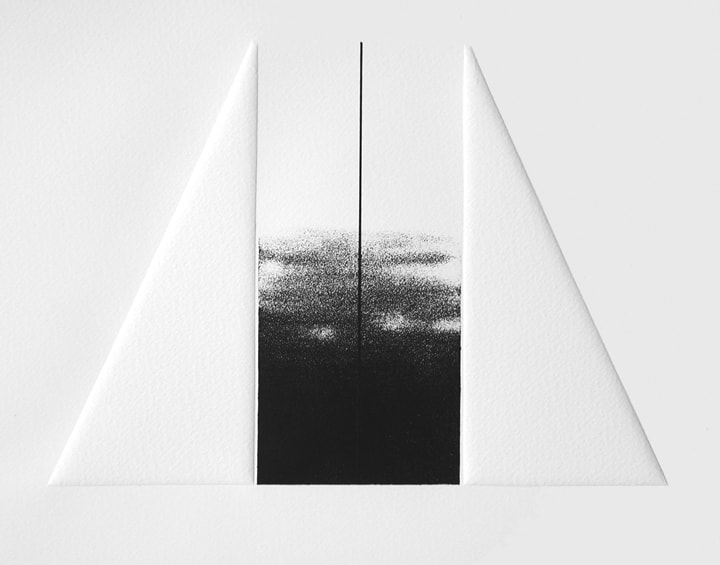 Daniel Ramirez: Twenty Contemplations on the Infant Jesus, an Homage to Oliver Messiaen
September 10, 2004 to February 27, 2005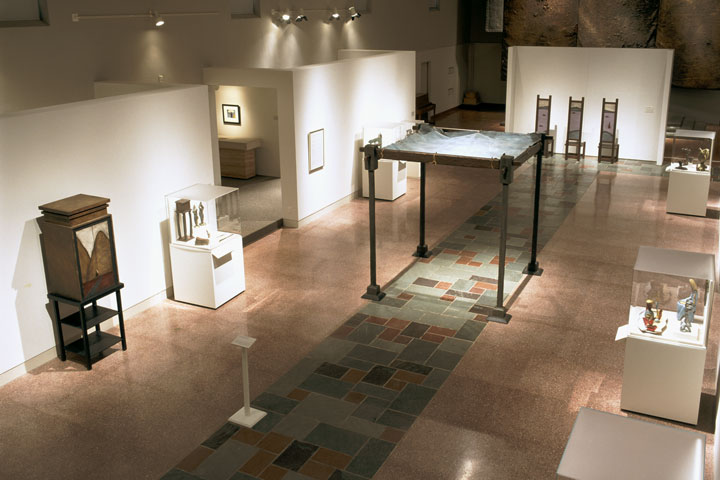 Avoda: Objects of the Spirit – Ceremonial Art by Tobi Kahn
September 2, 2003 to October 12, 2003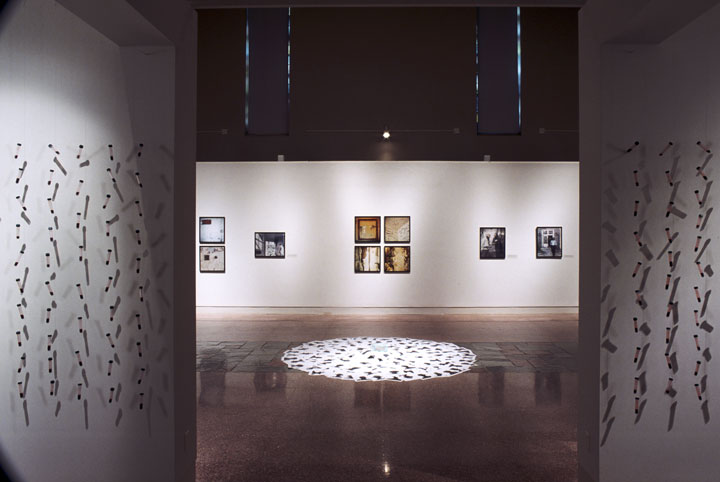 Tony Hooker: The Greater Good – An Artist's Contemporary View of the Tuskegee Syphilis Study
February 23, 2002 to August 9, 2002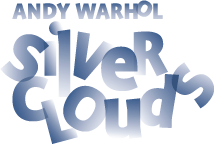 Andy Warhol: Silver Clouds, an encore presentation
August 27, 2002 to December 14, 2002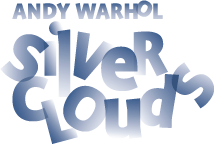 Andy Warhol's Silver Clouds: A Fortieth Anniversary Celebration
September 10, 2006 to December 17, 2006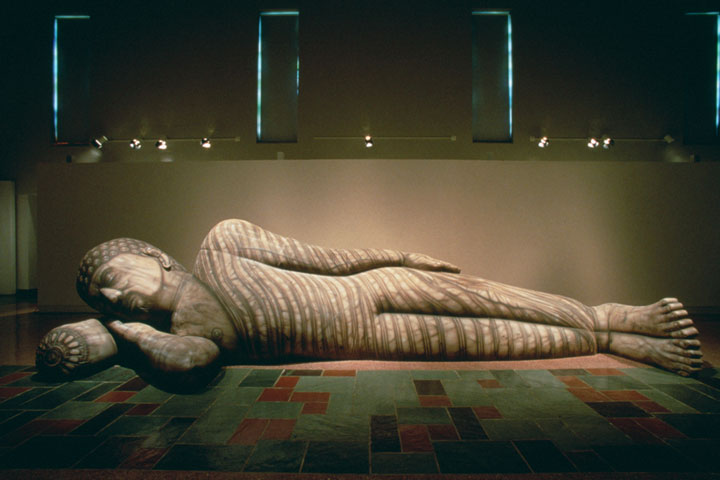 Lewis deSoto: Paranirvana
April 15, 2000 to November 05, 2000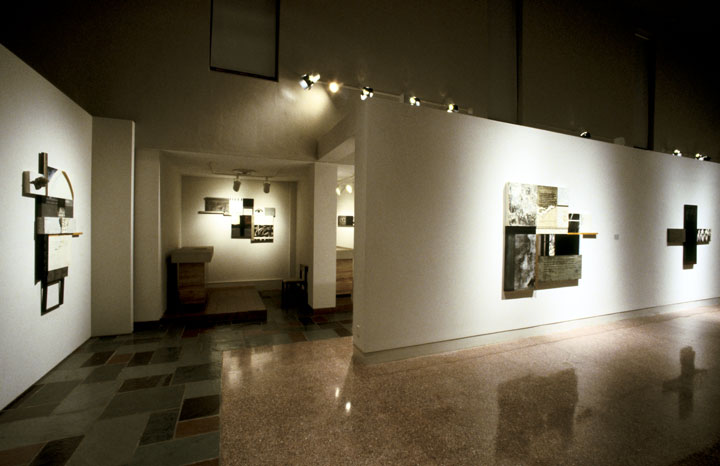 Robert Farber: A Retrospective, 1985–1995
November 18, 2000 to April 01, 2001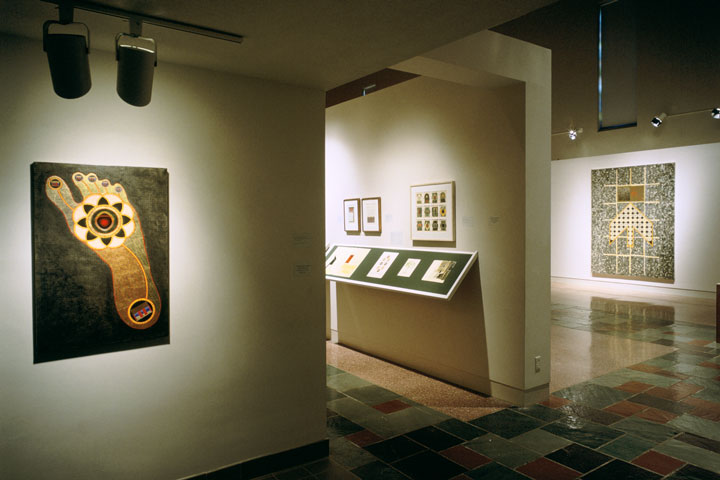 Bernard Maisner: Entrance to the Scriptorium
November 14, 1998 to June 28, 1999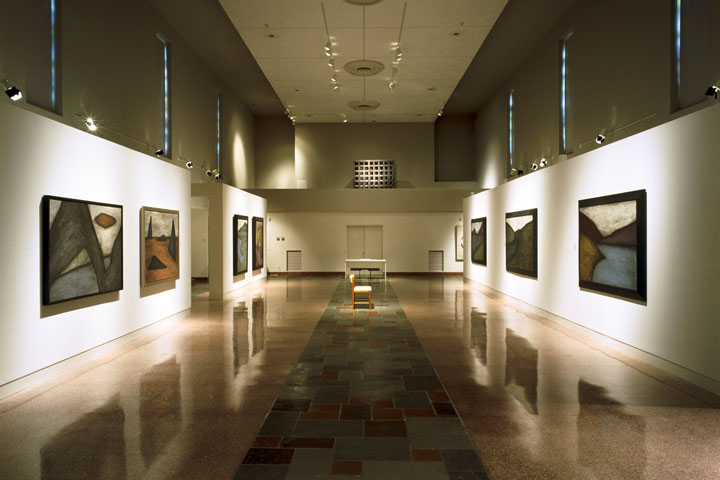 Tobi Kahn: Metamorphoses
March 8, 1998 to May 8, 1998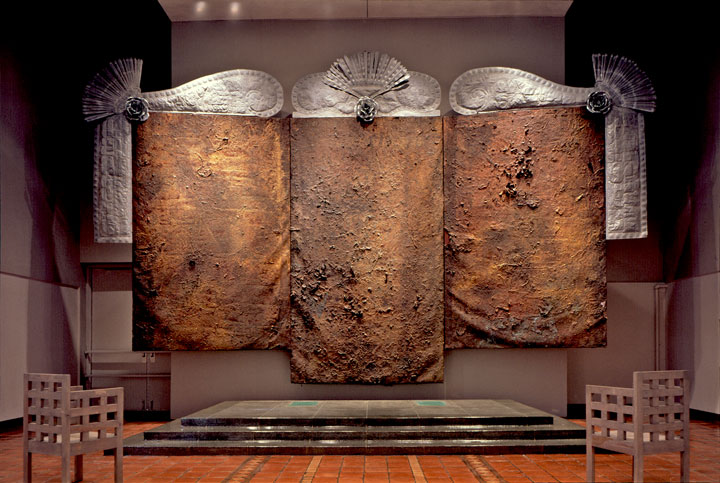 MOCRA: The First Five Years
May 26, 1998 to October 25, 1998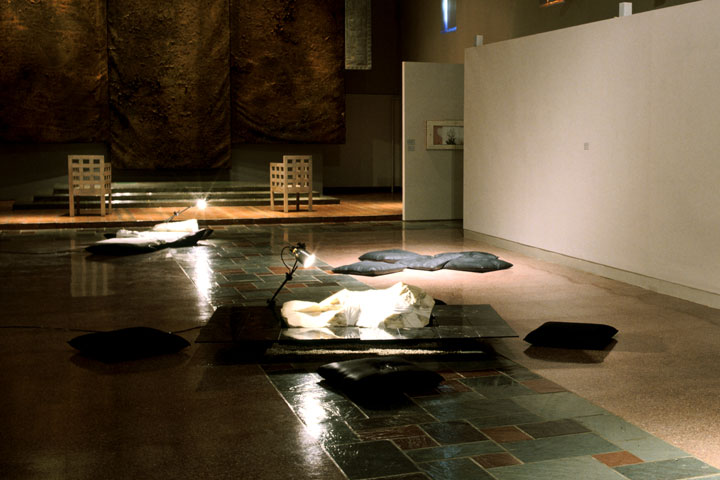 Steven Heilmer: Pietre Sante | Holy Stones
February 7, 1997 to March 16, 1997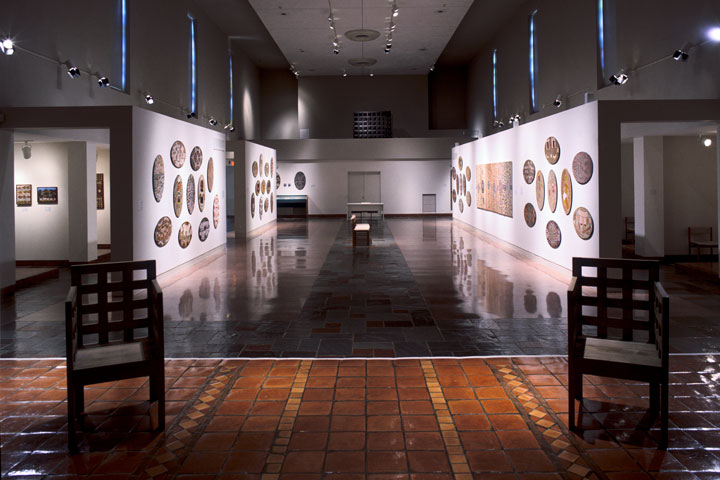 Utopia Body Paint Collection and Australian Aboriginal Art from St. Louis Collections
April 4, 1997 to July 31, 1997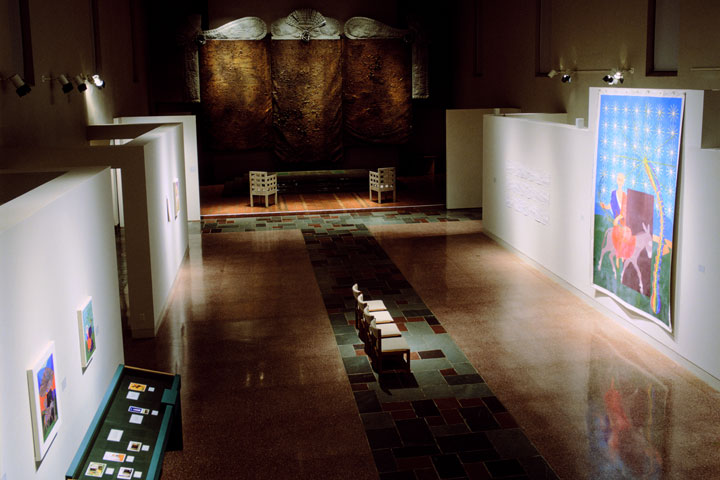 Manfred Stumpf: Enter Jerusalem
September 26, 1997 to December 21, 1997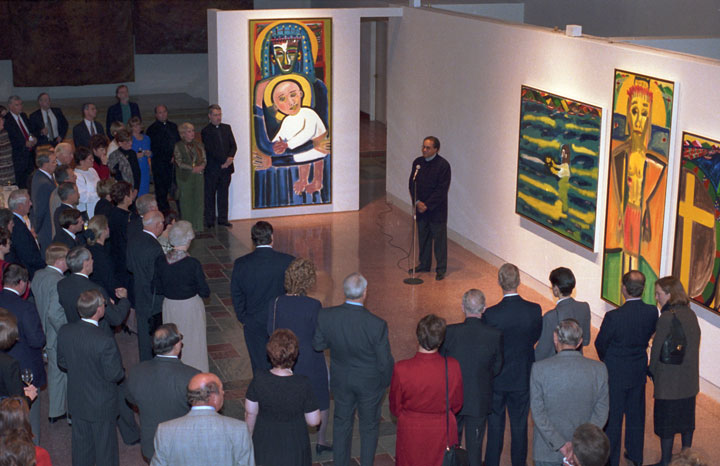 Frederick J. Brown: The Life of Christ Altarpiece
December 2, 1995 to April 19, 1996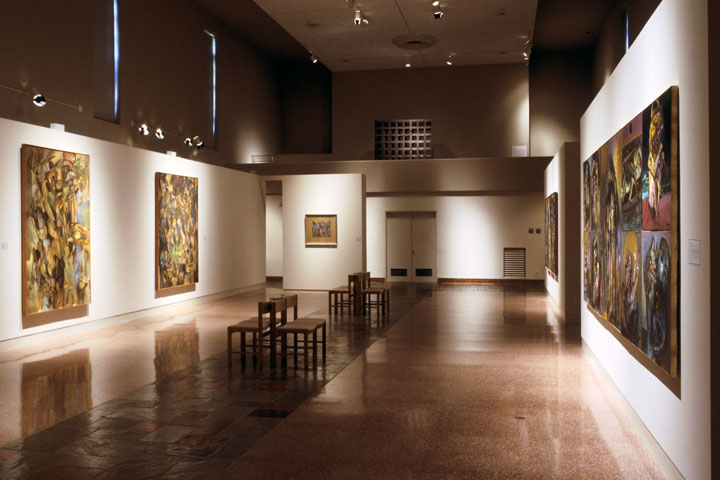 Edward Boccia: Eye of the Painter
June 30, 1996 to June 30, 1996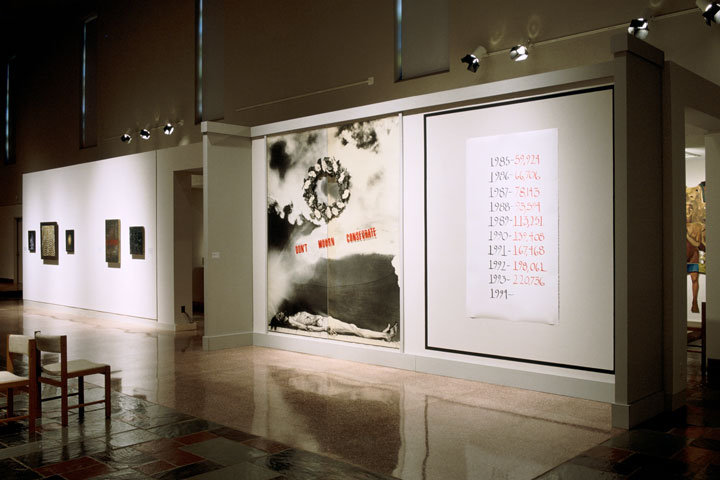 Consecrations Revisited
December 1, 1996 to February 5, 1997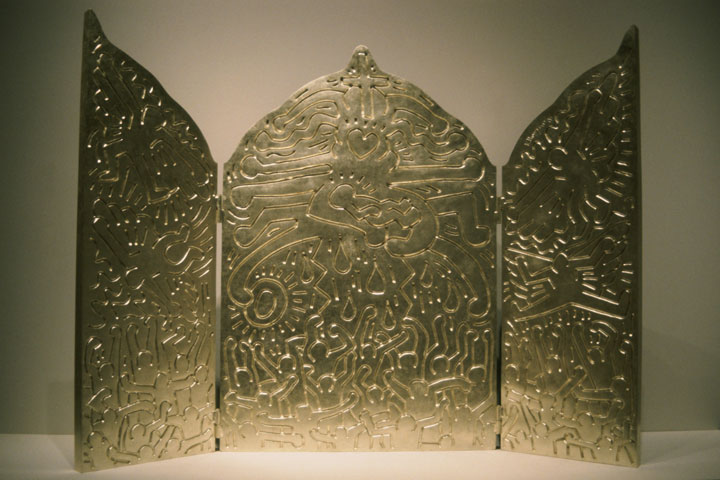 Keith Haring: Altarpiece – The Life of Christ
April 8, 1995 to May 7, 1995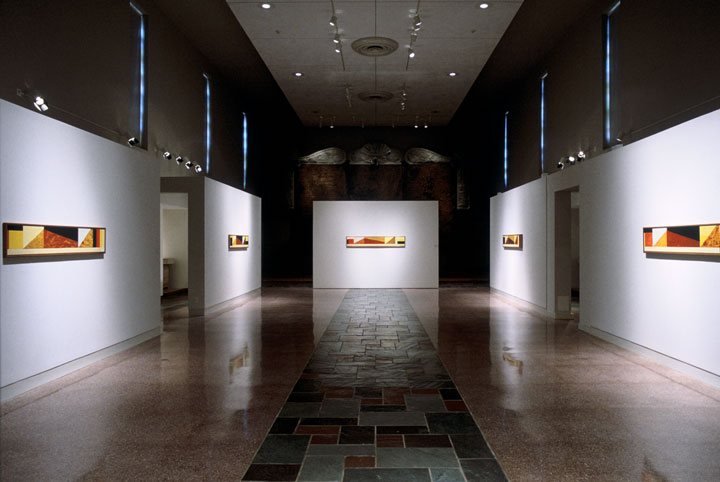 Ian Friend: The Edge of Belief – paintings, sculpture, and works on paper, 1980–1994
May 19, 1995 to July 2, 1995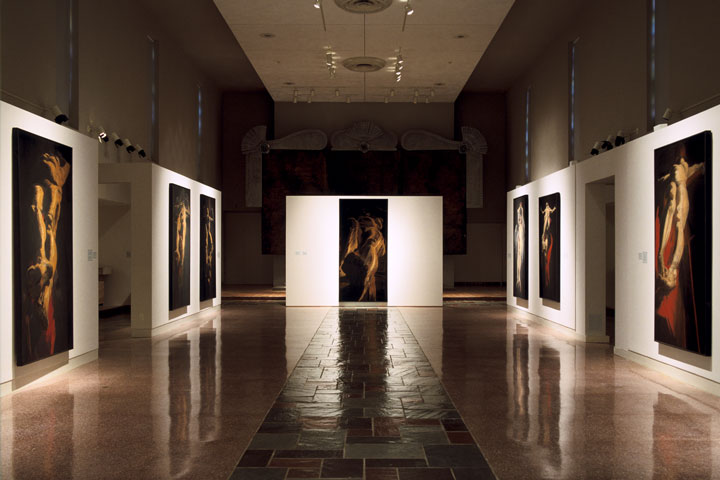 Eleanor Dickinson: A Retrospective
August 26, 1995 to October 22, 1995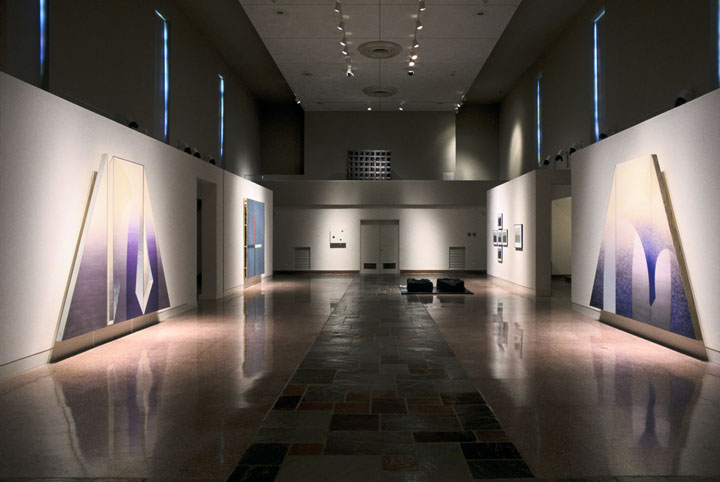 Post-Minimalism and the Spiritual: Four Chicago Artists
May 3, 1994 to June 27, 1994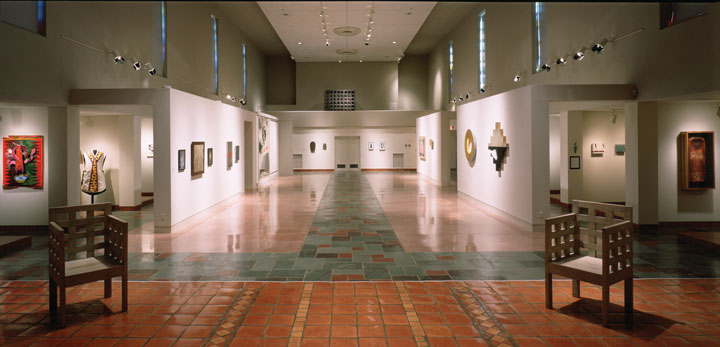 Consecrations: The Spiritual in Art in the Time of AIDS
October 15, 1994 to February 19, 1995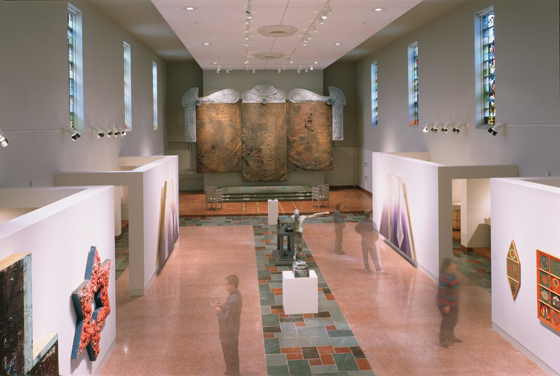 Sanctuaries: Recovering the Holy in Contemporary Art, Part One
February 14, 1993 to April 11, 1993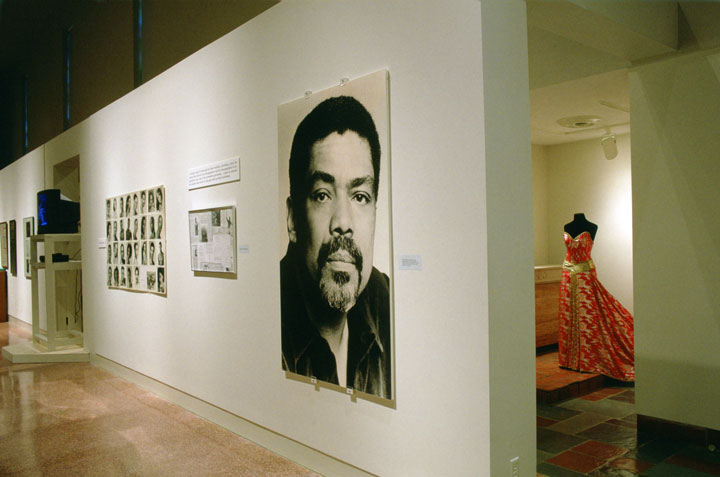 Body and Soul: The Alvin Ailey American Dance Theater
October 24, 1993 to December 19, 1993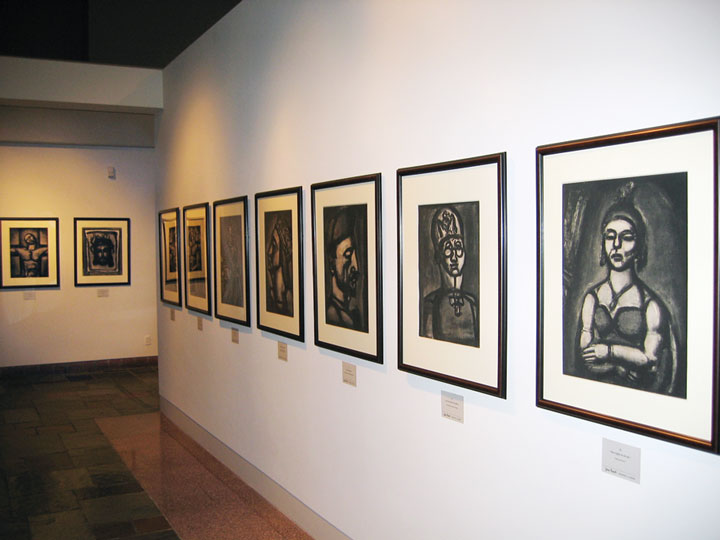 Georges Rouault: Miserere et Guerre
March 2, 2003 to May 11, 2003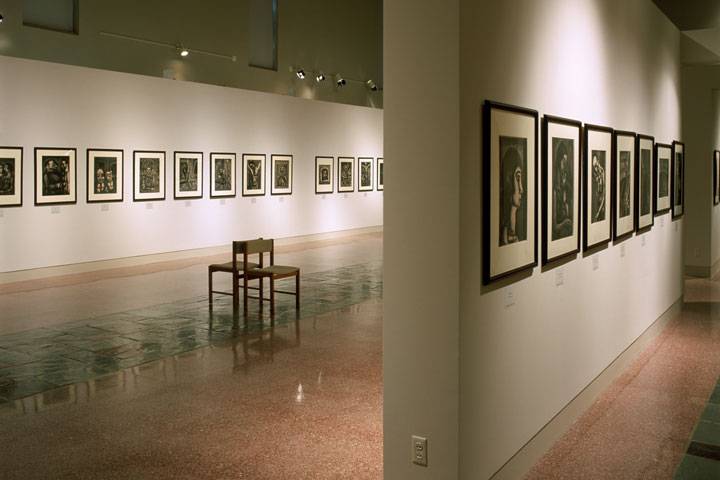 Georges Rouault: Miserere et Guerre
January 18, 2000 to April 2, 2000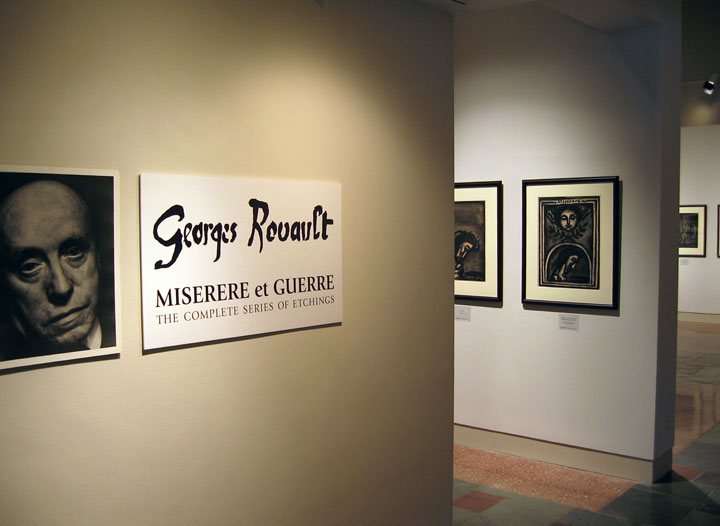 Georges Rouault: Miserere et Guerre
March 21, 1994 to April 26, 1994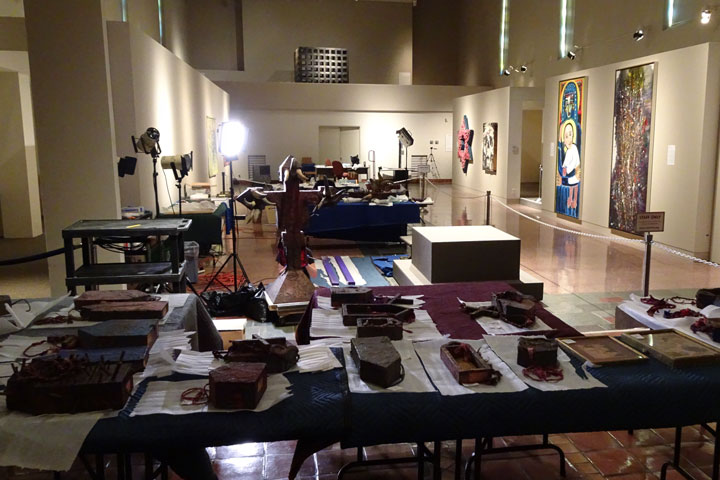 Visible Conservation
September 22, 2017 to April 8, 2018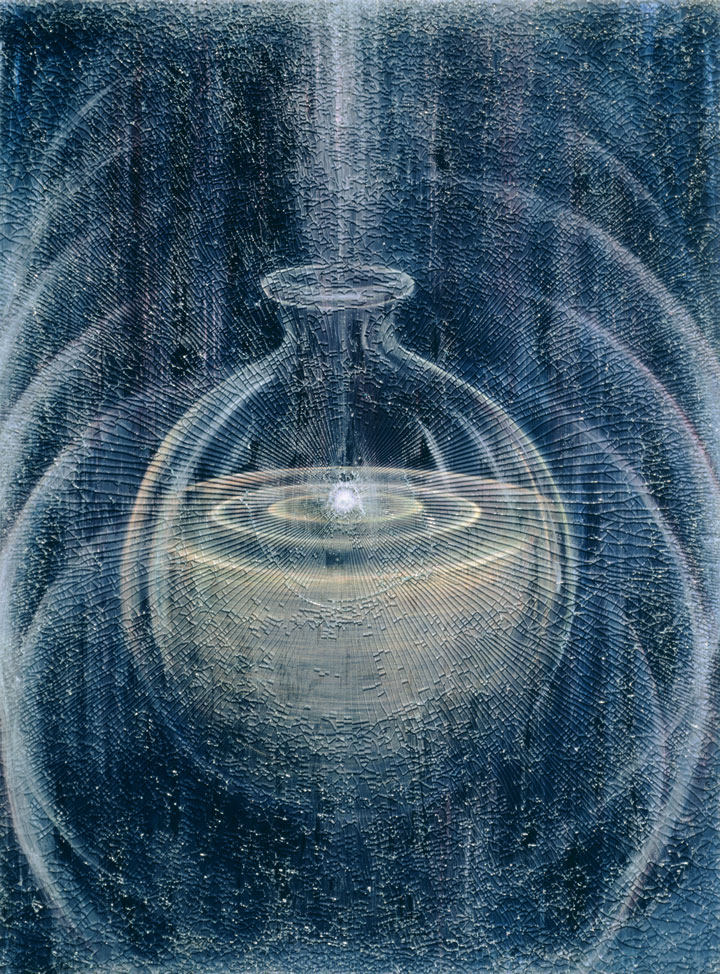 Highlights from the MOCRA Collection
July 25, 2016 to September 3, 2016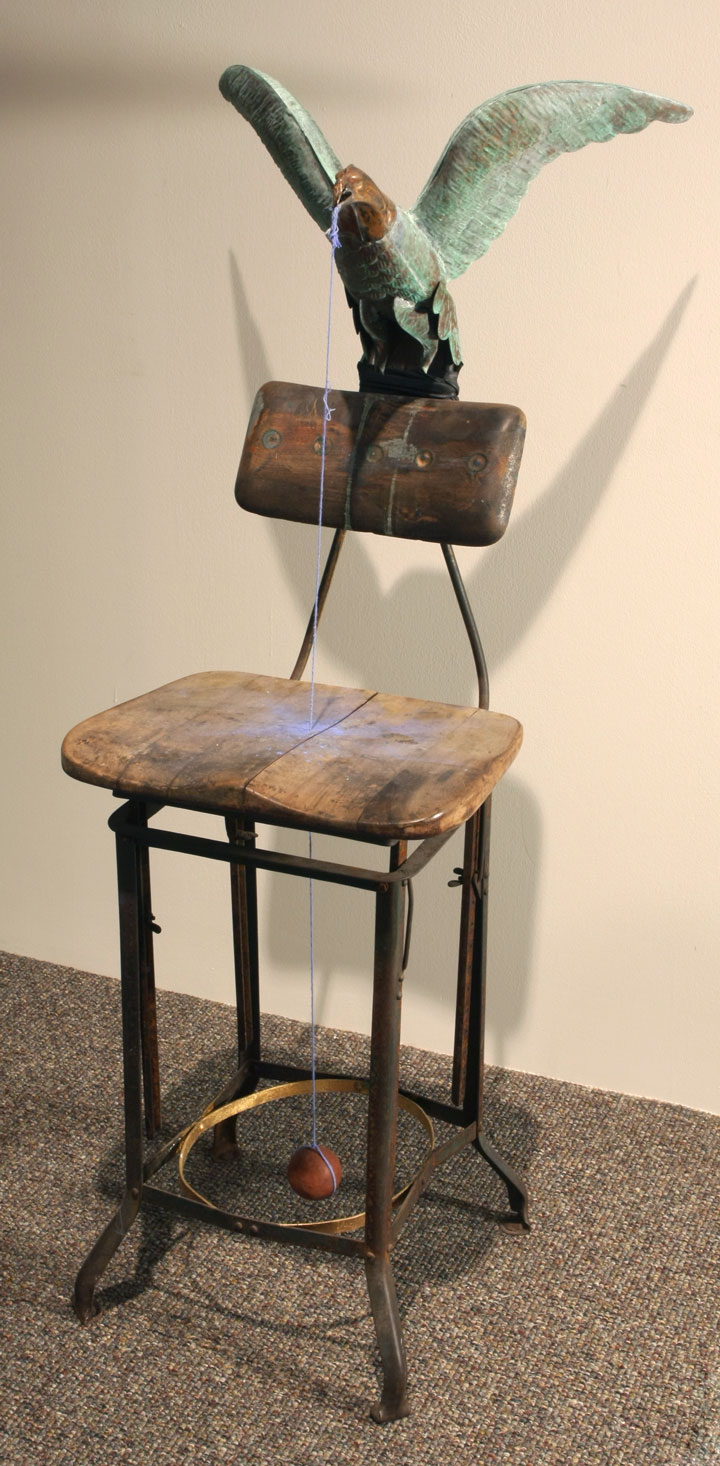 Highlights from the MOCRA Collection
May 30, 2015 to August 2, 2015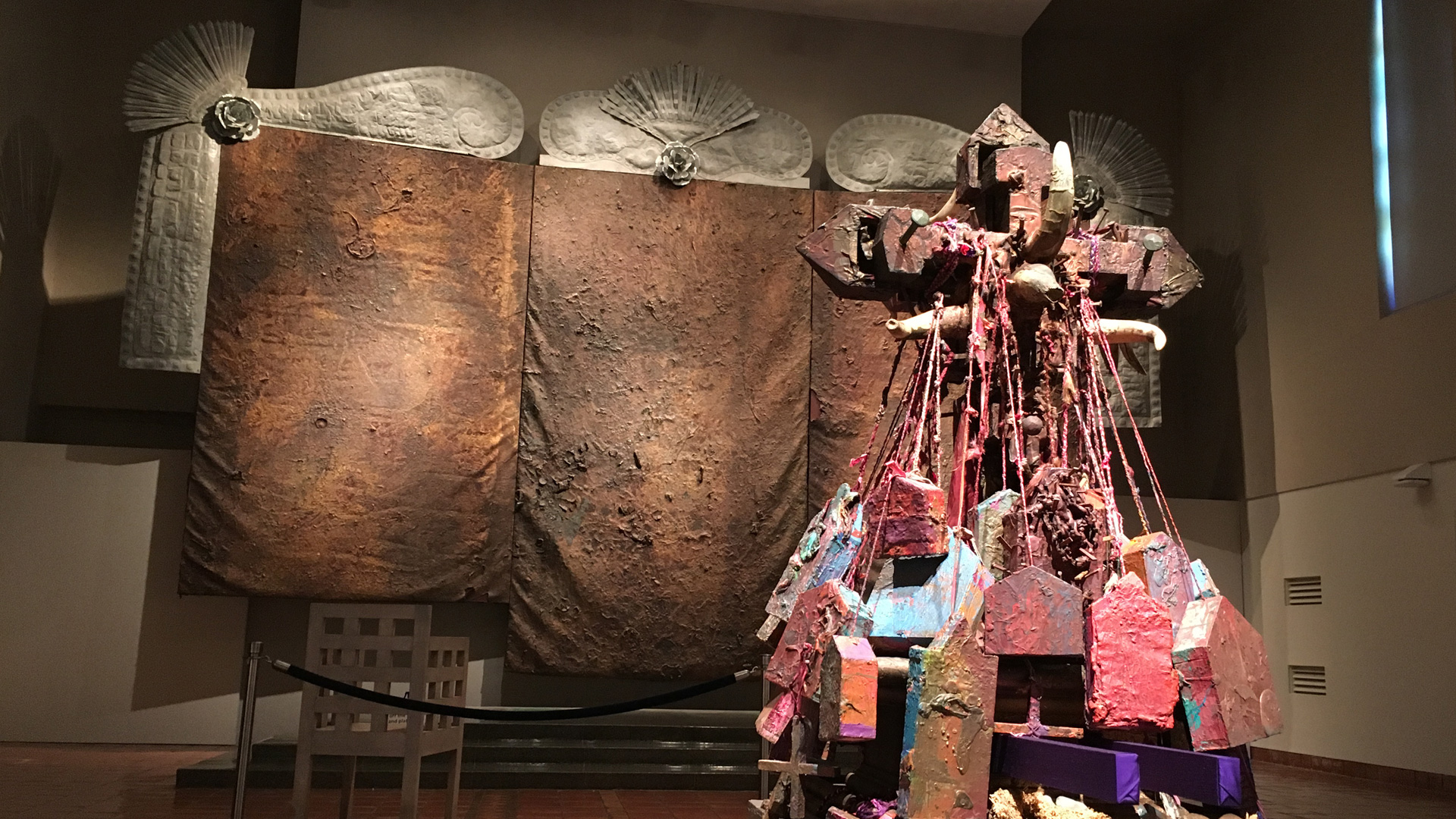 Highlights from the MOCRA Collection: The Romero Cross
April 21, 2018 to July 28, 2018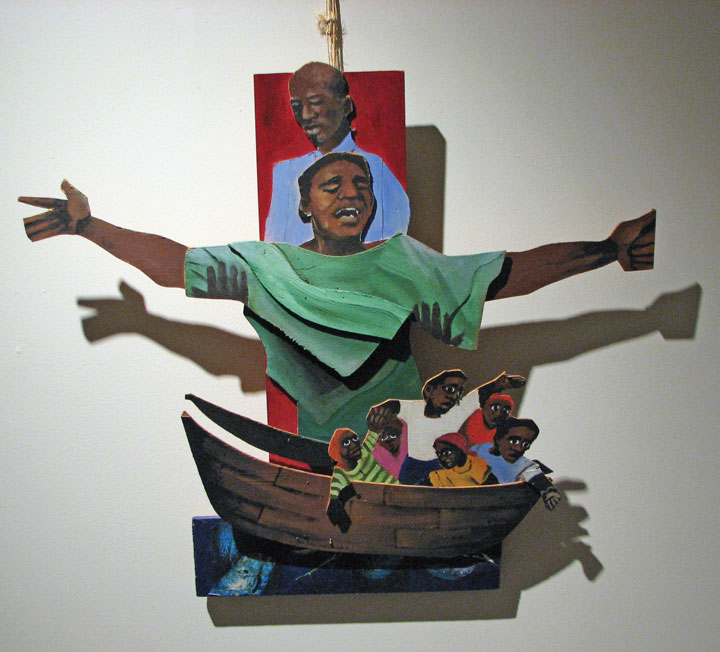 Highlights from the MOCRA Collection
March 28, 2006 to July 30, 2006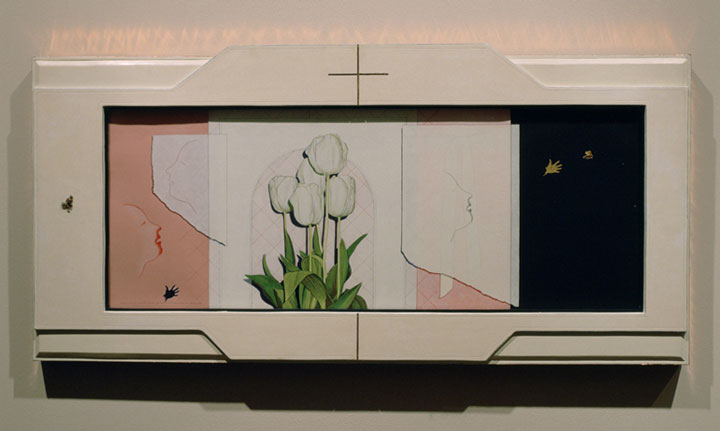 Highlights from the MOCRA Collection
June 20, 2004 to August 29, 2004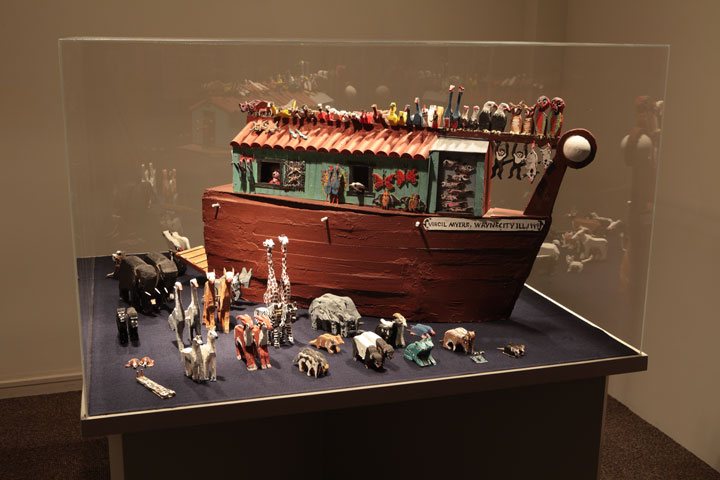 Highlights from the MOCRA Collection
November 4, 2003 to March 5, 2004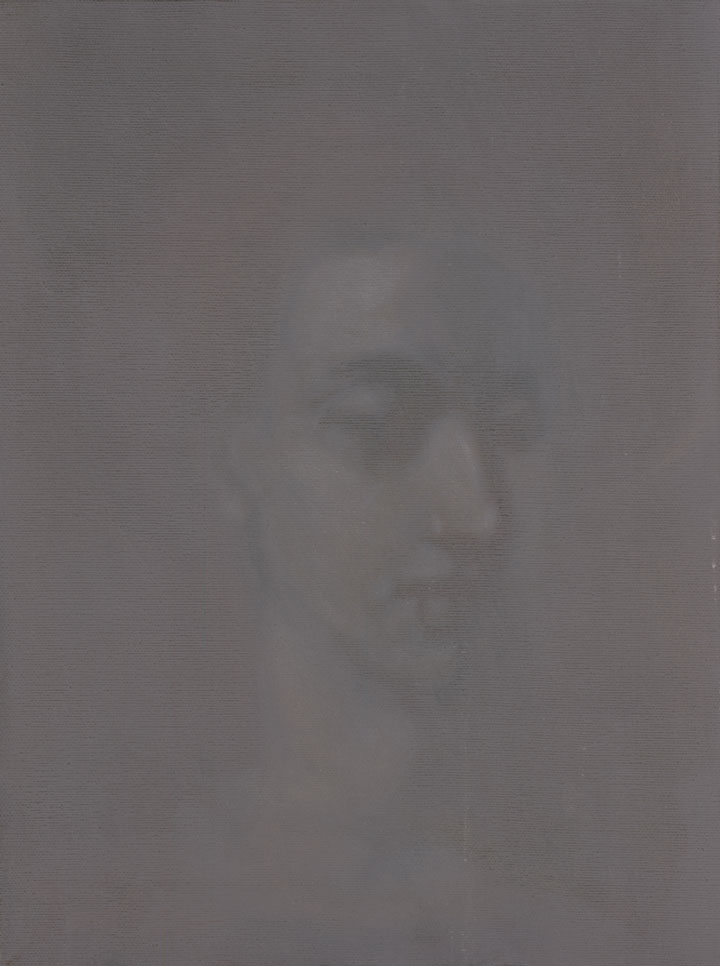 Highlights from the MOCRA Collection
January 7, 2003 to February 23, 2003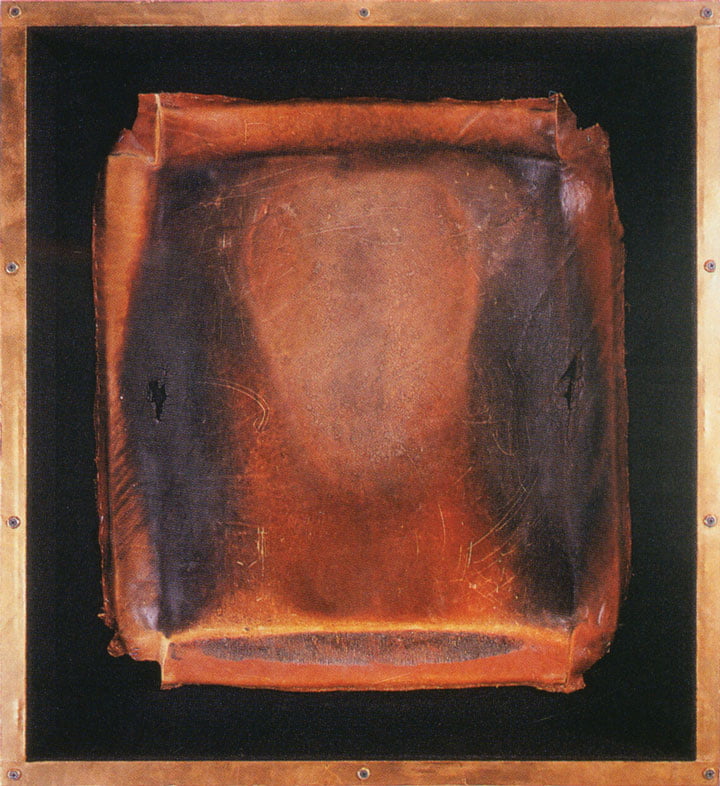 Highlights from the MOCRA Collection
May 6, 2001 to November 8, 2001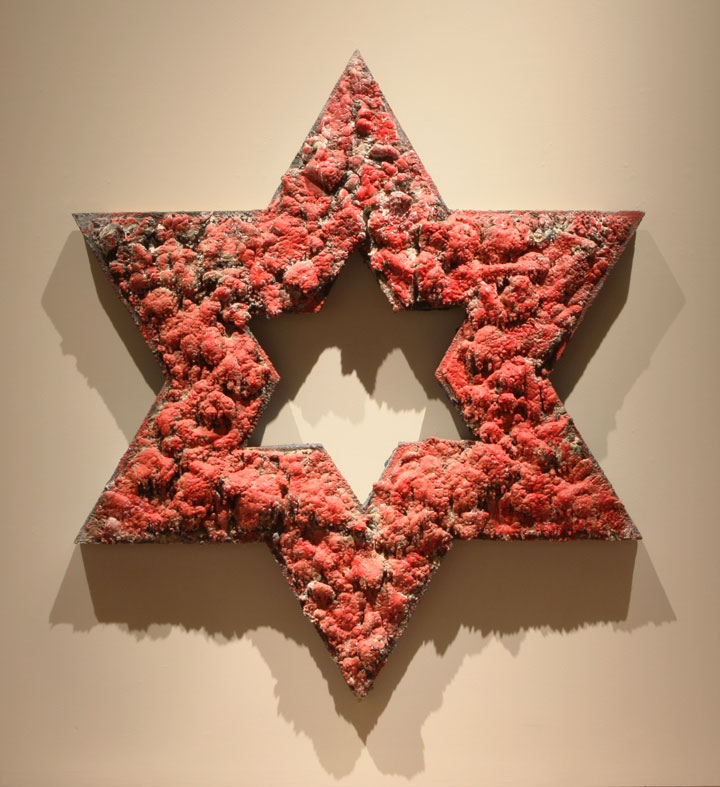 Highlights from the MOCRA Collection
July 29, 1999 to December 22, 1999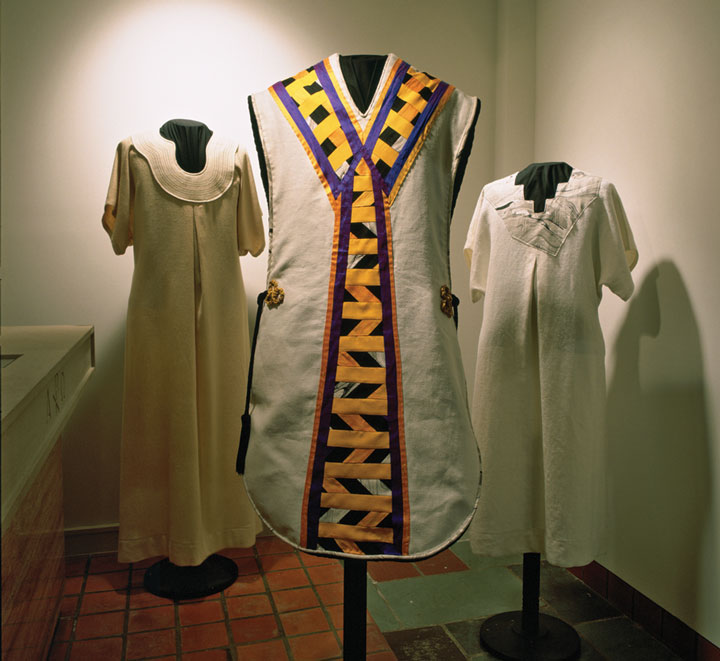 Highlights from the MOCRA Collection
January 15, 1998 to February 22, 1998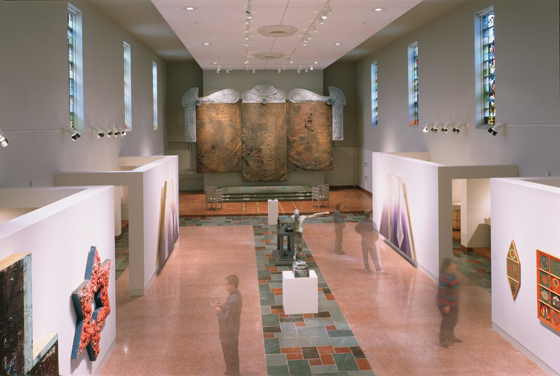 Sanctuaries: Recovering the Holy in Contemporary Art, Part Two – Three Major Installations
April 18, 1993 to August 29, 1993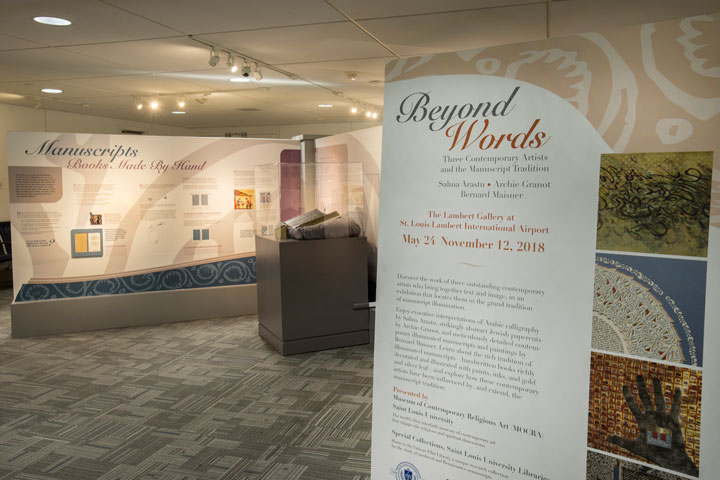 Beyond Words: Three Contemporary Artists and the Manuscript Tradition
May 24, 2018 to November 12, 2018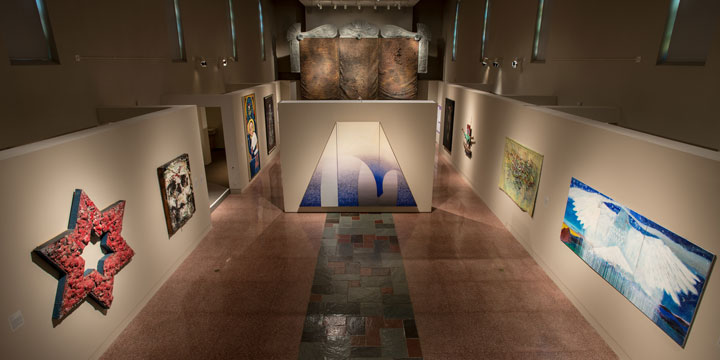 MOCRA: 25
September 16, 2018 to March 3, 2019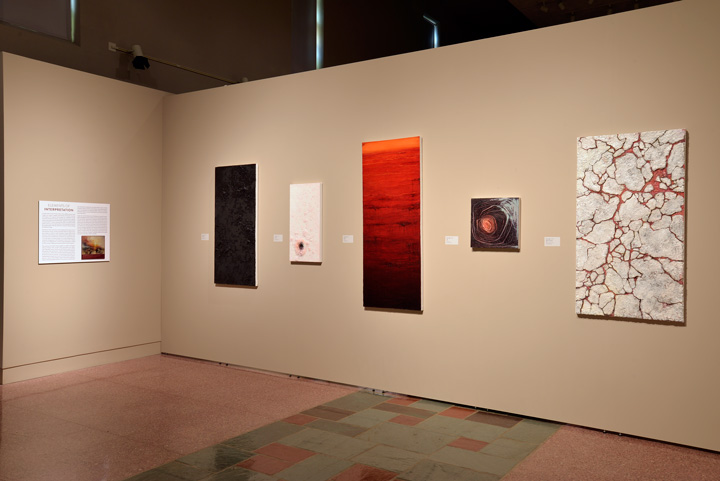 Gary Logan: Elements
March 19, 2019 to June 30, 2019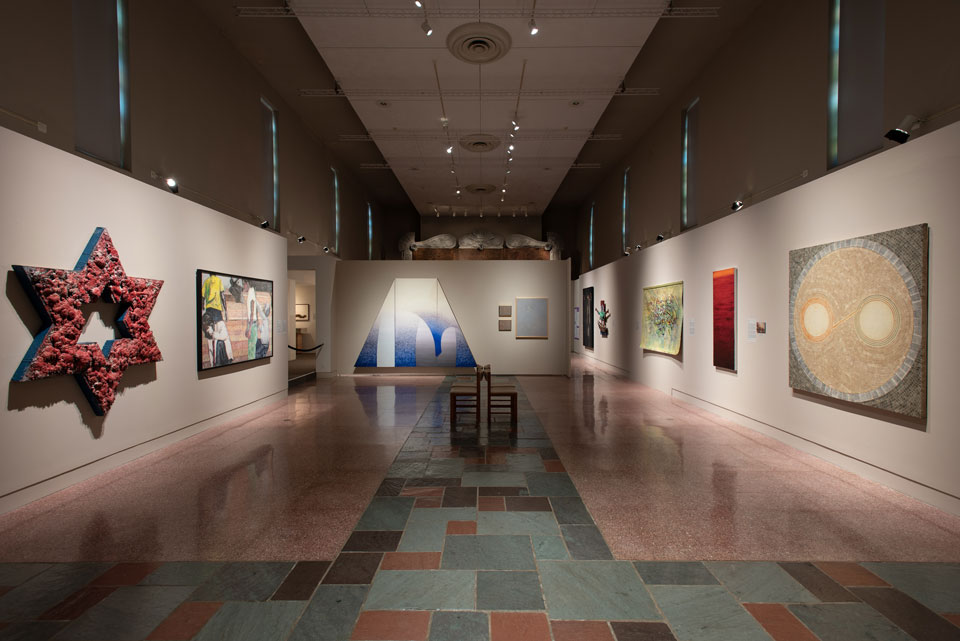 Gratitude
September 15, 2019 to December 15, 2019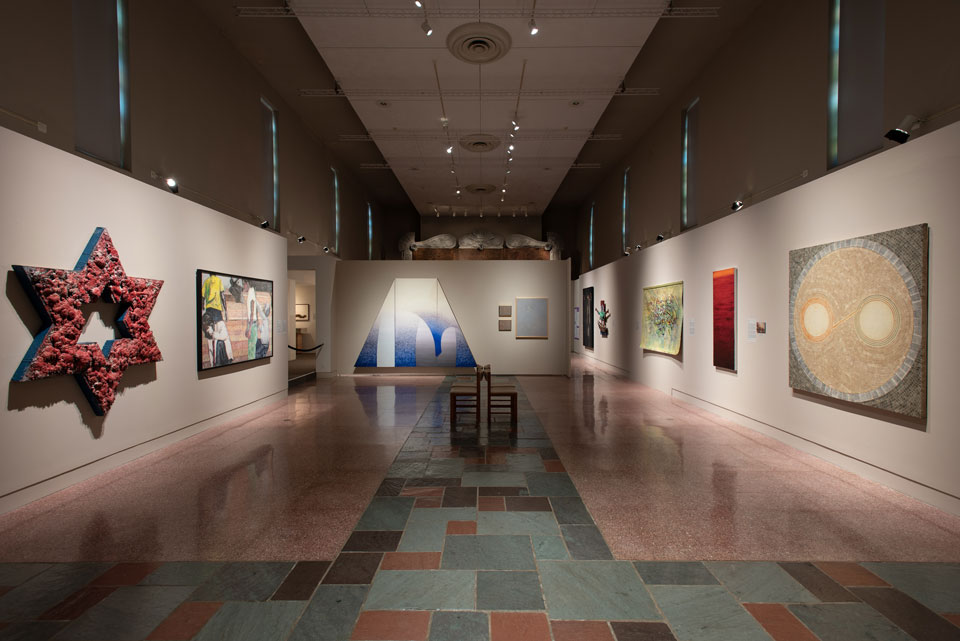 Surface to Source
February 05, 2020 to November 22, 2020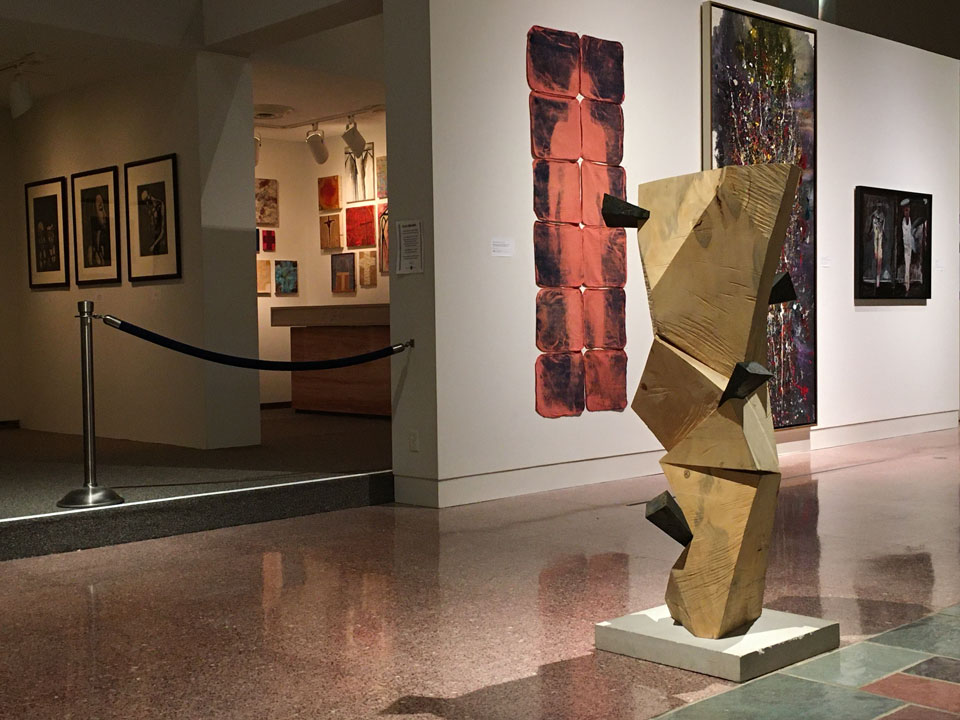 Quiet Isn't Always Peace
February 03, 2021 to May 20, 2021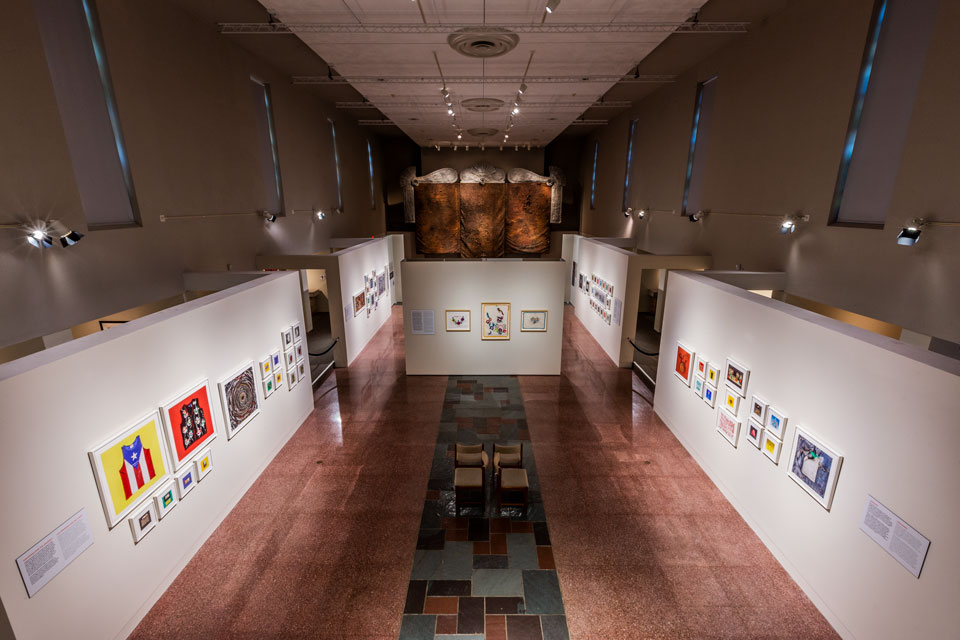 Tom Kiefer: Pertenencias / Belongings
September 3, 2021 to December 19, 2021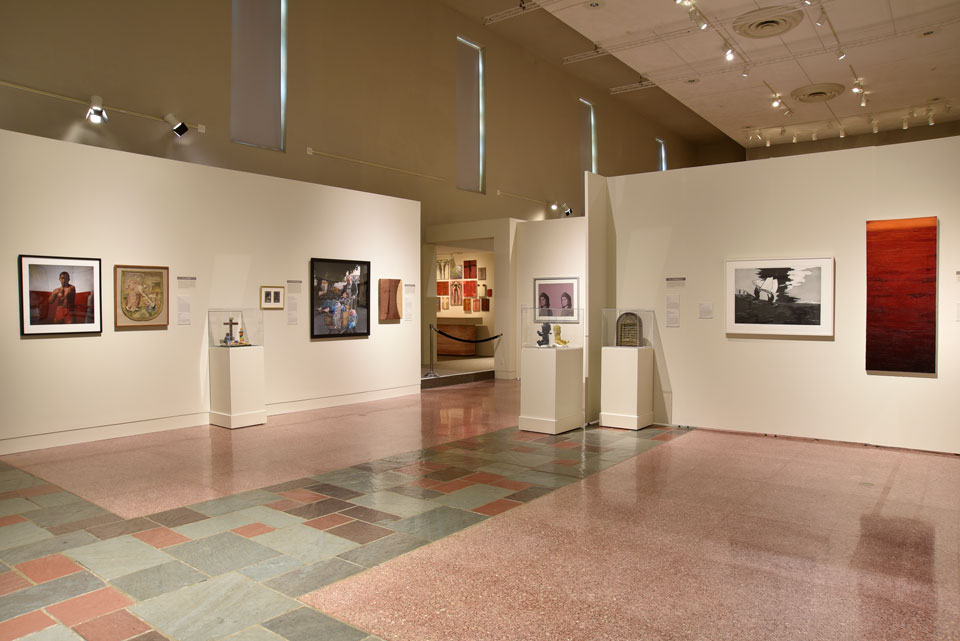 Double Vision: Art from Jesuit University Collections
February 16, 2022 to May 22, 2022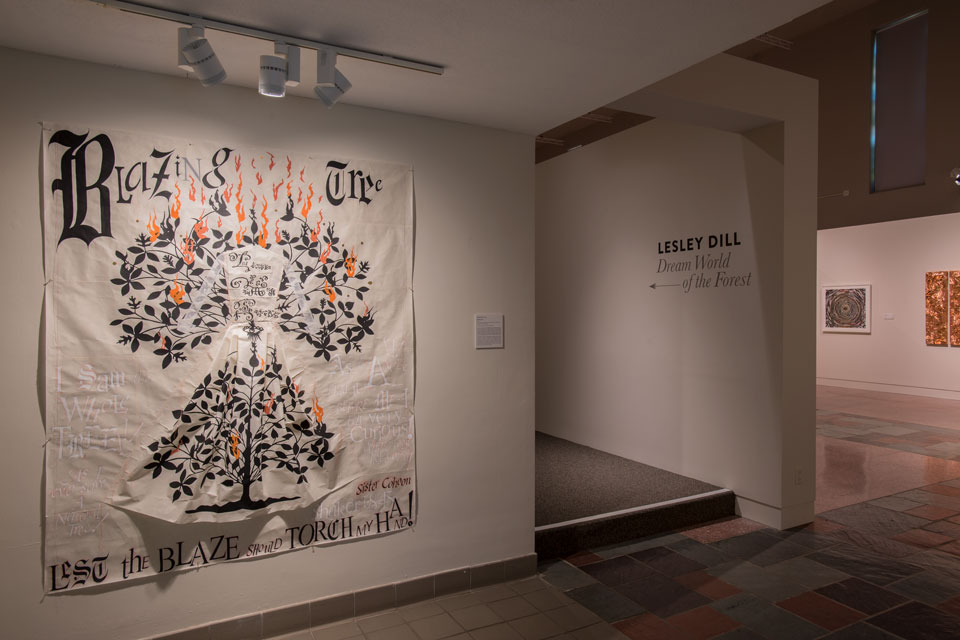 Lesley Dill: Dream World of the Forest
August 24, 2022 to October 16, 2022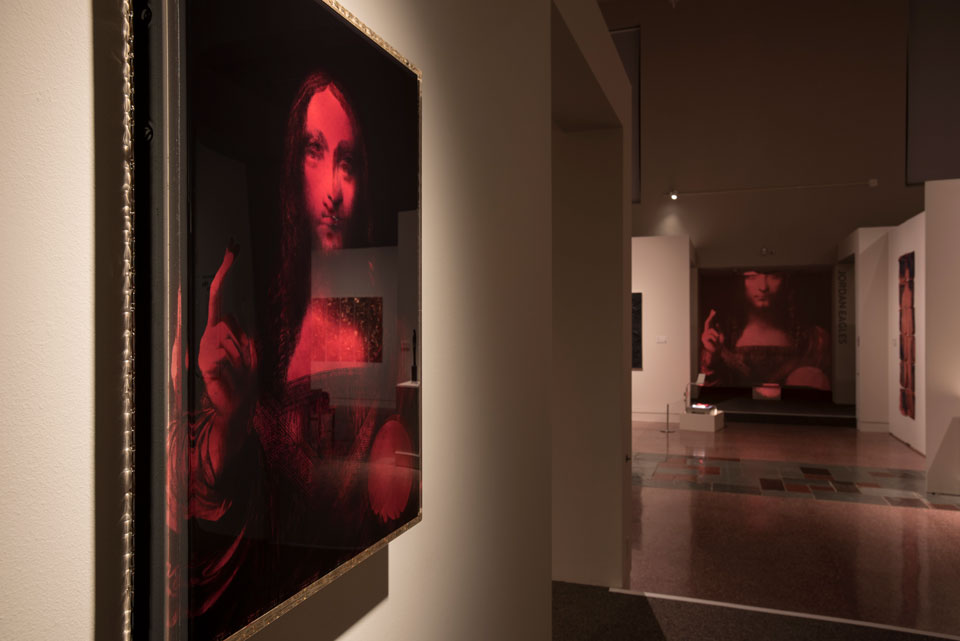 Jordan Eagles: VIRAL\VALUE
October 26, 2022 to December 18, 2022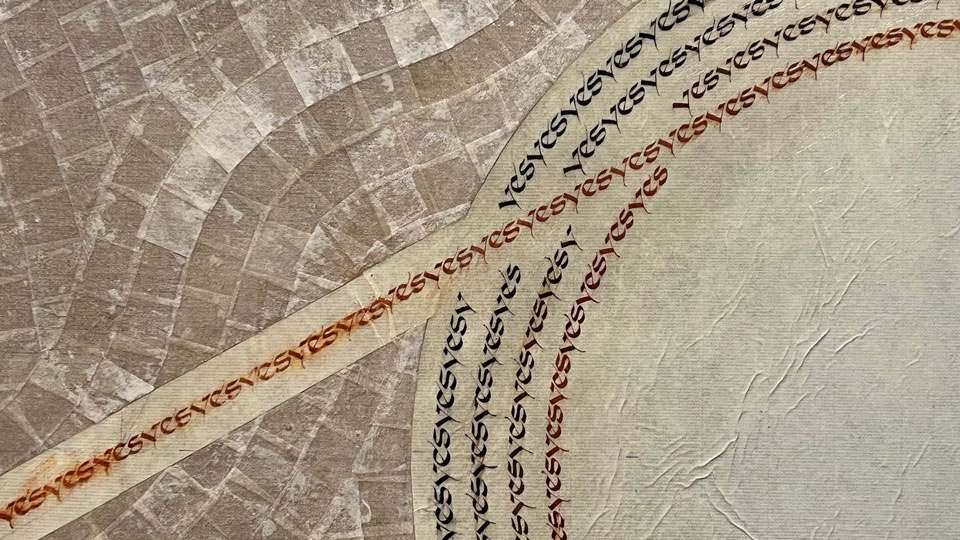 This Road Is the Heart Opening: Selections from the MOCRA Collection
August 24, 2022 to December 18, 2022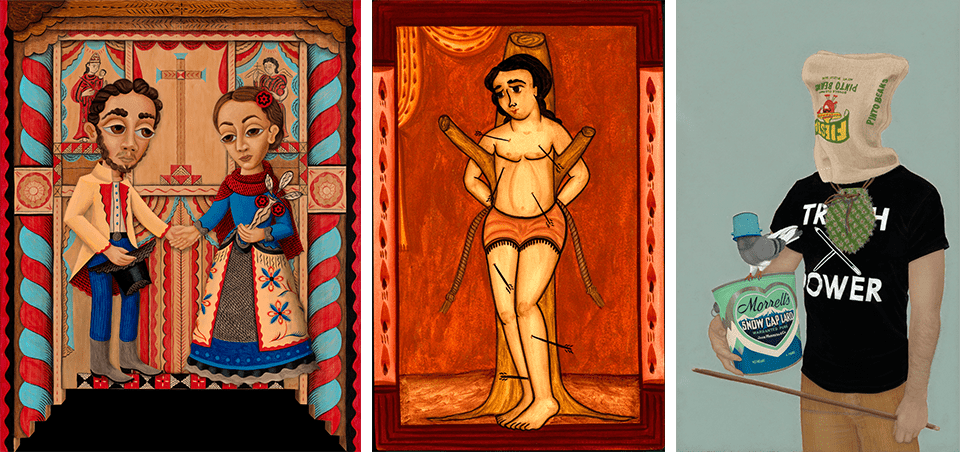 Vicente Telles and Brandon Maldonado: Cuentos Nuevomexicanos
March 19, 2023 to June 25, 2023