Release date: Aug. 19, 2016
Hollywood has a long-running relationship with Judeo-Christian scripture (in fact, the motion picture's interest in the Bible actually predates Hollywood by many decades). In this lecture given on Sept. 16, 2007, professor and Dominican priest Michael Morris gives a wry and highly informed survey of movies' fascination with the Bible. By means of the posters and other promotional and commemorative materials that helped publicize the films, Fr. Morris explores themes of violence, sexuality, art, mysticism, and magnificence.
This lecture was given on the occasion of the opening of the MOCRA exhibition The Celluloid Bible: Marketing Films Inspired by Scripture, which presented selections from Fr. Morris' personal collection of poster and memorabilia from films classic and obscure, domestic and international, grandiose and camp.
Fr. Morris passed away on Jul. 15, 2016, and we fondly dedicate this gem from the MOCRA archives to his memory. (We apologize for the low resolution of some of the images, but we guarantee the commentary is razor sharp!)
Related Exhibition
The Celluloid Bible: Marketing Films Inspired by Scripture
Credits
Producer: David Brinker
Videography and editing: Tangent Mind, LLC
Background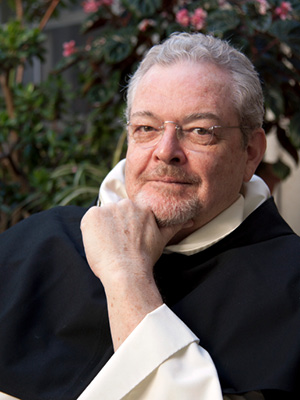 Rev. Michael Morris, O.P. (1949–2016) received his Ph.D. in Art History from the University of California at Berkeley in 1986 and for over twenty years was Professor of Religion and the Arts at the Dominican School of Philosophy and Theology at the Graduate Theological Union in Berkeley. He also served as Director of the Santa Fe Institute in Berkeley, and was well-known for his essays on religious art that were featured on the back cover of Magnificat magazine. A special interest in film led him to build a world-class collection of movie posters and allied material for films that charts the intersection between religion and the cinema. His biography of the wife of the actor Rudolph Valentino (Madam Valentino: The Many Lives of Natacha Rambova, Abbeville Press, 1991) was named by The New York Times as one of the Notable Books of the Year.