Release date: Jul. 10, 2013
From his earliest works, Georges Rouault selected subjects that combined a strong religious conviction together with a concern for suffering humanity. In "Georges Rouault and the Art of Sacred Engagement," delivered on May 1, 2011, MOCRA Director Terrence Dempsey, S.J., offers an overview of Rouault's work, including his paintings, prints, and stained-glass.
Dempsey presents Rouault as an artist who, from his early work through his mature work, remained concerned about the disadvantaged, the outsiders, and the victims of war, and who linked all of these people to the suffering of Christ. In this way, Rouault's engagement with the world was not so much political (although one can find political tones in his work) as it was sacred. It involved the totality of who we are — corporeal and spiritual.
Related Exhibition
Georges Rouault: Miserere et Guerre
Credits
Producer: David Brinker
Videography and editing: Tangent Mind, LLC
Background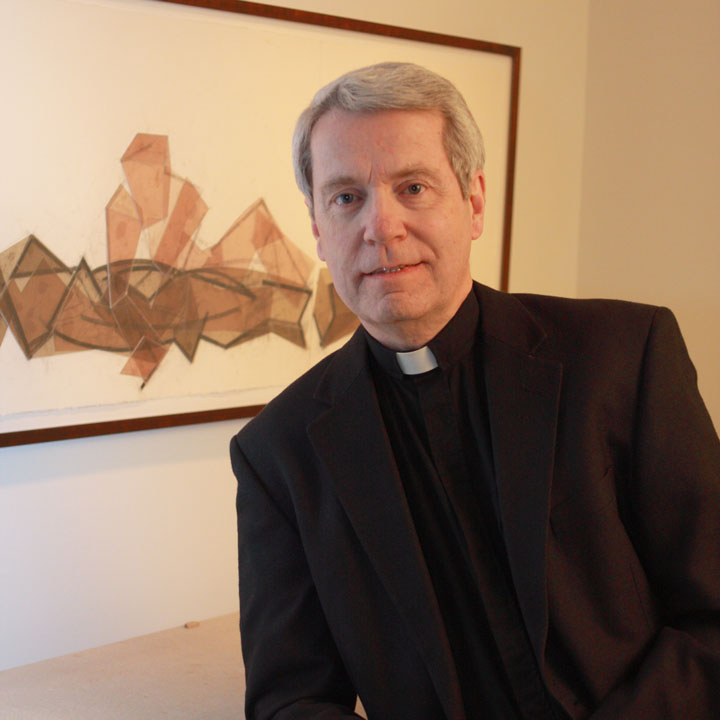 Terrence E. Dempsey, S.J., is the Founding Director of MOCRA. In 1991, he received his doctorate in art history and religion at the Graduate Theological Union in Berkeley in conjunction with the University of California at Berkeley, while studying under the direction of Jane Daggett Dillenberger and the late John Dillenberger of the Graduate Theological Union and Peter Selz of the University of California.
In 1995, Fr. Dempsey was named the first holder of the May O'Rourke Jay Endowed Teaching Chair in Art History and Religion at Saint Louis University, a position he still holds. In 1997, he was awarded the distinguished alumnus of the year award by the Graduate Theological Union, and in 1999, he was named outstanding teacher of the year in the College of Arts and Sciences at Saint Louis University. Fr. Dempsey has curated over fifty-five exhibitions. Fr. Dempsey is also the author of numerous articles and a frequent lecturer.