The Internal Medicine department Diversity, Equity and Inclusion (DEI) Committee strives to create a culture and climate in which every voice is valued, everyone (faculty, staff, medical students, residents and fellows) has a sense of belonging and connection with each other and to the department and feels empowered to do their best work.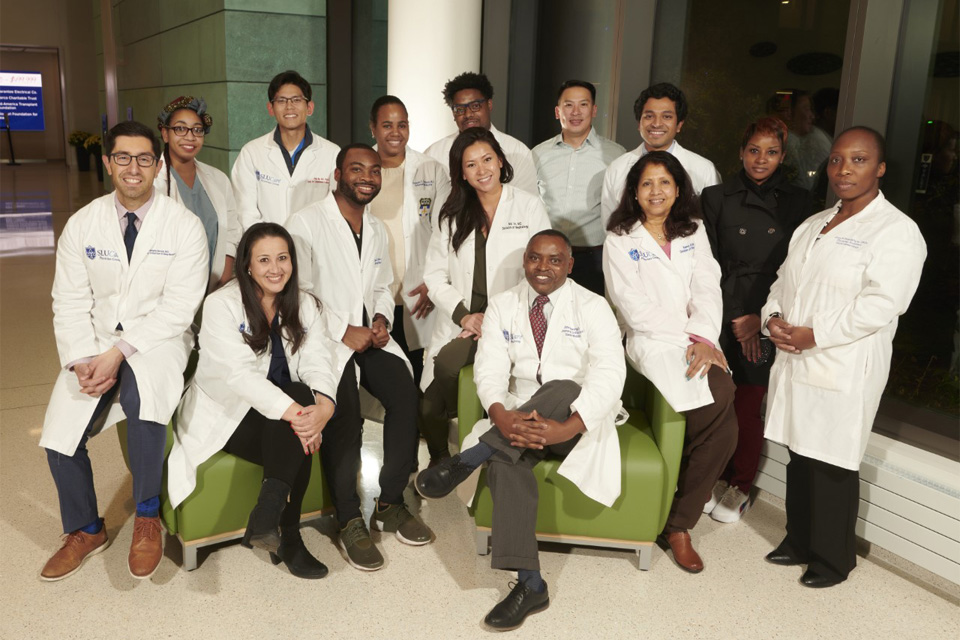 The Internal Medicine Diversity, Equity, and Inclusion Committee
Purpose
The committee will collaborate with divisions within the department to create a supportive, positive, and inclusive work environment for all the employees while focusing on their development.
Committee Membership
The committee shall have at least fifteen (15) voting members, volunteering or recommended by the committee members and subject to the approval of the Chairperson of the Department of Internal Medicine.
The committee membership shall reflect a diverse mix of employees, taking into consideration factors such as race/ethnicity, gender identity, sexual orientation, age, disability, veteran status, etc.
In addition, Committee members shall reflect different areas of the organization.
Strategic Plans
The DEI committee has clear goals and measurable practices, to measure it's effectiveness in bringing diversity to our division:
Recruitment, Retention and Development
Education and Mentorship
Leadership Engagement and Commitment
Campus and Community Engagement
Responsibilities of the Committee
To promote recruitment, development and retention of diverse workforce with a wealth of experience and talent.
Collaborate with the divisions within the department to develop and promote an inclusive culture that maximizes the talent, skills, and diversity within the Department of Internal Medicine.
To collaborate with the department and school of medicine to create and support mentorship programs.
To offer diversity education and training opportunities.
Conduct regular assessments to reaffirm department's commitment to diversity, equity, and inclusion.
To promote a sensitive culture surrounding patient care and improve the health equity of the patients we service.