While Saint Louis University's Practical Anatomy and Surgical Education plans to continue our commitment to bring world-class hands on workshops to health care professionals worldwide, we take the health, safety and well-being of our clients and employees with the utmost concern. Following the latest CDC guidance for large events, and upon discretion of the course directors, we have canceled all CME workshops through June 2021. We will continue to monitor the situation and provide updates as available.
The PASE laboratory facility is available for rentals and industry hosted training programs.
We look forward to welcoming you back to PASE!
About PASE
Saint Louis University's Practical Anatomy and Surgical Education's hands-on cadaver workshops and surgical trainings are designed to provide realistic learning experiences for health care professionals.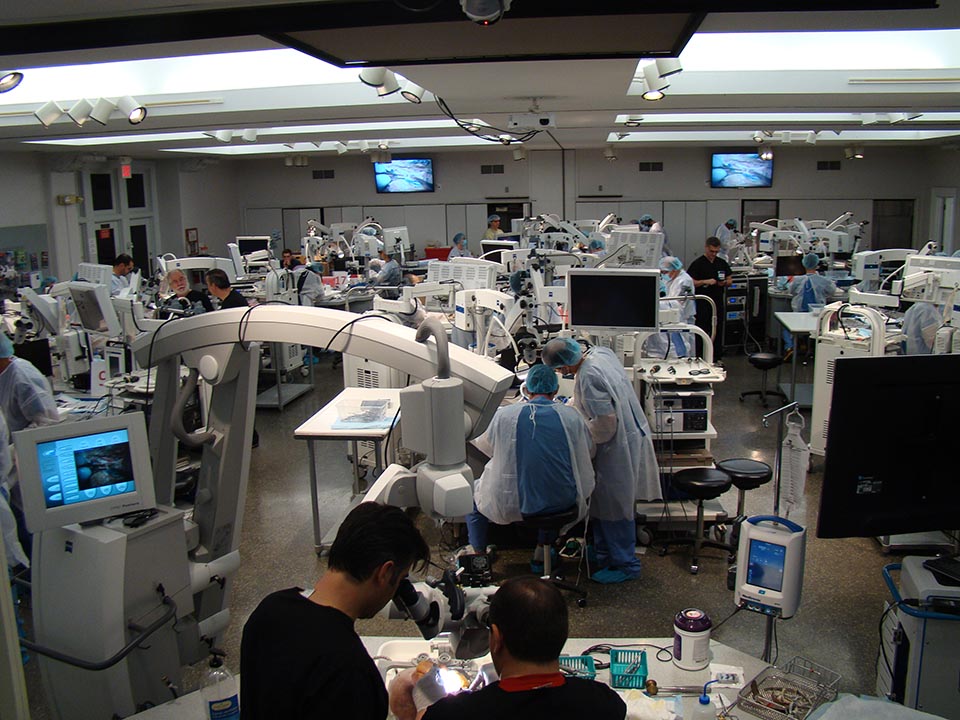 More than 20 CME programs for surgeons and health care professionals, lasting from one to five days, are offered each year.
Participants in our CME workshops review intricate surgical anatomy, refine their surgical techniques and interact one-on-one with world-class faculty from Saint Louis University, Washington University, Harvard University and the University of California at Los Angeles, among others. Areas represented in PASE's CME course offerings include:
Neurosurgery
Otolaryngology
Head and neck surgery
Spinal surgery
Cosmetic surgery
Plastic and reconstructive surgery
Gynecological and laparoscopic surgery
Vascular surgery
Minimally invasive procedures
Podiatry
Orthopedic
Emergency skills
PASE's continuing surgical education courses take place in our world-renowned facility in St. Louis, Missouri. With top-notch bioskills labs and an easily accessible location on the campus of Saint Louis University, PASE offers the ideal setting for ongoing, hands-on medical education.
Frequently Asked Questions about CME at Practical Anatomy and Surgical Education