Our three-year categorical program is accredited by the ACGME and offers comprehensive clinical training. Our program accepts two categorical residents each year using the National Resident Matching Program (NRMP). Through our partnership with the Saint Louis University Pediatric Residency Program, residents who match into our program will automatically earn a PGY1 position in the Pediatric Residency Program. During the residents two years of training in the Saint Louis University Pediatric Residency Program, residents learn to diagnose and treat a wide range of neurologic diseases affecting a diverse pediatric population.
Upon successful completion of two years of Pediatric Residency the resident will transition into the Child Neurology Residency Program. Our graduating residents are eligible to sit for the American Board of Psychiatry and Neurology as well as the American Board of Pediatrics board examinations.
Mission Statement
The Division of Child Neurology in the Department of Neurology is dedicated to the ideals of Saint Louis University, SSM Health Cardinal Glennon Children's Medical Center and our profession in the areas of research, service and education.
We endeavor to demonstrate our commitment by pursuing and disseminating both new knowledge and greater understanding of the nervous system, the diseases of childhood that afflict it, as well as the methods of diagnosing and treating them. We seek, adapt and implement the finest methods of delivering and practicing clinical child neurology.
In those areas where opportunity and our abilities allow, we endeavor to set the standard for others to follow. We recruit, train and educate those who wish to join our profession to first become our peers and then to surpass us in knowledge and accomplishment
Letter from the Division Director
I'd like to take this opportunity to introduce you to our Division of Child Neurology. I have had the pleasure of serving as Director of the division since 2012 and with the help of many other individuals, have been able to maintain the wonderful tradition of excellence we strive for here at St. Louis University. We are a division of six full time child neurology faculty, 2 pediatric nurse practitioners and many valuable clinical support nurses and staff. All of our providers have a passion for teaching and help to create an optimal learning environment where you will be mentored and consistently challenged to be the best future child neurologist you can be. We have specialty clinics in epilepsy, cerebral palsy, neurofibromatosis and tuberous sclerosis, neuromuscular disorders, headache, high risk nursery follow-up and concussion. We have active research in most of these fields as well and are always looking for residents to assist with these academic endeavors.
As a prior graduate of this training program, I can assure you that your training with contain the perfect balance of supervision and independent decision making to allow you, upon graduation, to begin clinical practice (in both academic or private practice settings) or to be a very competitive candidate for further fellowship training. We would love the opportunity to meet you in person and share more about what a wonderful training experience we can provide.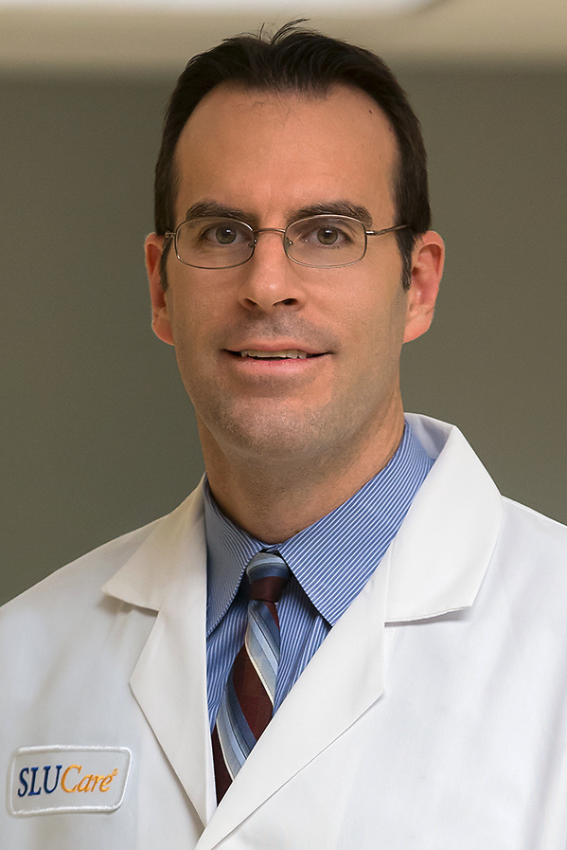 - Sean Goretzke, M.D., Division Director
---