If you can't visit our St. Louis campus in person, taking a virtual tour, watching videos about SLU, clicking through a slideshow and checking out our webcams — day or night — is the next best thing. See students studying on the quad, heading to lunch at Busch Student Center or gathering at the clock tower in the heart of campus.
Want to see even more about life on campus? Follow along with current students as they share their SLU experiences on Be a Billiken.
SLU Virtual Tour
See 360-degree views of some of the University's most iconic spaces; step inside academic buildings, residence halls, dining and athletic facilities; and listen as Billiken tour guides share insights about what makes SLU such a unique place to live and learn.
View a Slideshow
Photographers and students are always capturing new views of campus. See some of our recent favorites.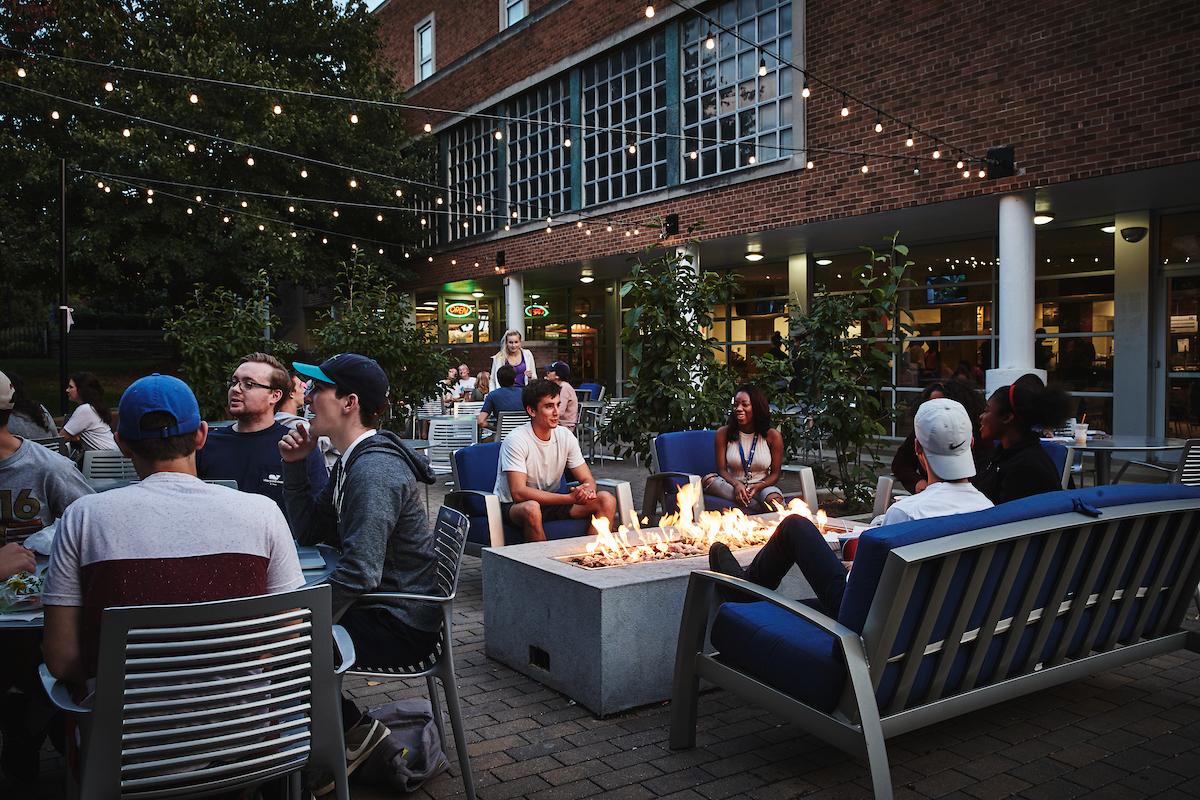 Fusz Hall is home not only to student housing but also many popular dining options —including Subway, Qdoba and Jamba Juice.
SLU Video Tours
Learn more about where SLU students eat, sleep and study, and what student life is like both on and off campus. Check out the full playlist on YouTube.
Ready to See SLU in Person?
Every SLU visit option includes a campus tour and time with our admission staff but from there, there are lots more options to explore. You can schedule a time for on almost any day and reserve your spot online.