The Office of Professional Oversight (OPO) wants to know and recognize educators (faculty, fellows, trainees, students, nurses, administration, etc.) that exceptionally model the core principles of professionalism:
Investment and engagement in learner education
Practices civility and an understanding of respect in modeled
Recognizes and honors the vast diversity within our learning environment
Displays patience, empathy and care
Is trustworthy and committed to the practice of medicine
This nomination will be reviewed by the Office of Professional Oversight and shared with the individual being nominated. All nominees will be recognized on the OPO website. The nomination process is rolling and will be marketed monthly. Each month one individual will be awarded the "Exceptional Professionalism Award" and be recognized via Newslink. The recipient will also receive a certificate and small token of appreciation from the OPO.
Please use the link below and share your story regarding the individual that you are nominating. Explain how they embody characteristics related to professionalism and how they have impacted your experience at SLU. With the nominator's permission, each story will be forwarded to the individual nominated.
Nomination for Excellence in Professionalism
Recognition Program
The Office of Professional Oversight (OPO) in the School of Medicine has launched a new initiative to recognize members of medical school community who have made a positive impact within the school's learning environment.
Read About the Recognition Program Launch
Honorees
2019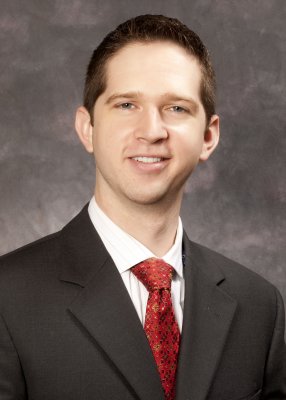 April:
Dr. Wathen
David A. Wathen, D.O., Assistant Professor in the Department of Pediatrics, Division of General Academic Pediatrics. I practice as a Pediatric Hospitalist at SSM Health Cardinal Glennon Children's Hospital as well as serve as the Medical Director of the General Inpatient Units and the current Medical Staff President (2019-2020). My academic interests are in Quality Improvement Science and Patient Safety.
Here is some responses to Dr. Wathen by the nominator:
Nominator: Dr. Matt Broom (Faculty CMO CG)
Please share how this individual has embodied professionalism within the learning environment. Provide examples if possible.
Dr. Wathen is patient, empathetic and an outstanding listener with trainees and our families at Cardinal Glennon. He models a calm and coaching demeanor when interacting with challenging patients or clinical situations. He maintains an even cool often under time-sensitive and conflict-prone environments. He leads by example and maintains a high level of personal and professional accountability.
How has this individual impacted your experience?
He makes me proud to practice as a physician on the medical staff at Cardinal Glennon. He is the type of leader and individual that SLU should highlight to trainees and other faculty as an example of high-quality, empathetic patient care.
What have you learned as a result of this individual?
Maintain an even keel and work on active listening in all environments.
---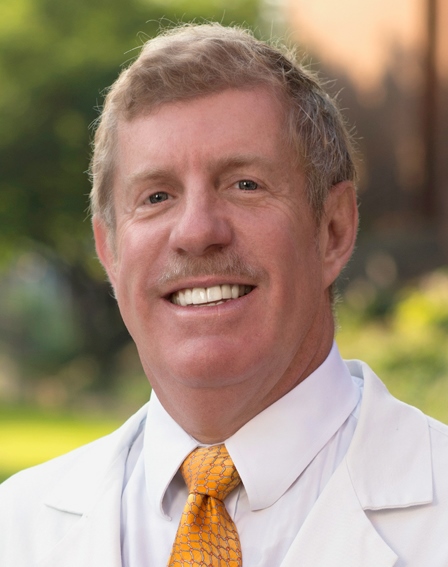 May Recipient: Dr. Bruce Kraemer
Dr. Bruce A. Kraemer is a board certified plastic surgeon with added qualification for Surgery of the Hand who has been practicing the St. Louis Region since he completed Plastic Surgery training at Washington University in 1985. He has been actively teaching residents and medical students since that time- first while on the faculty of Washington University and then subsequently here at St. Louis University where he is presently the Program Director, Professor and Chief of the Division of Plastic Surgery, a post he has held since 2010. During this time the St. Louis University Plastic Surgery residents have risen to achieve the top scores on the Board Certification Written Examination and the graduating residents have matched at the most competitive, prestigious fellowships in the country.
Here are some responses to Dr. Kraemer by the nominator:
Nominator: Dr. Kashyup Tadisnia (Resident)
Please share how this individual has embodied professionalism within the learning environment. Provide examples if possible.
Dr. Kraemer leads by example when it comes to all aspects of our residency, whether it is staffing a weekend clinic, staying late to take on add on cases, take extra time to talk to certain patients who need more care, taking the time to meet with residents to improve our program, and constantly seeking to improve and expand our division.
How has this individual impacted your experience?
He has developed our program into a rapidly growing and prominent integrated plastic surgery residency. As a resident, I feel inspired to push myself to work harder, be more efficient, and think at a higher level just by being on his service.
What have you learned as a result of this individual?
Dr. Kraemer's impact is enormous on both a clinical and personal level. Clinically he has years of invaluable experience that he shares in the most useful clinical tips, tricks, and techniques. His practice consists of patients who have been turned away by other practitioners or people who others have given up on, which helps foster creative thinking and solutions for our whole team. On a personal level, Dr. Kraemer is a true role model when it comes to being the elusive combination of excellent clinician, leader, teacher, and person.
---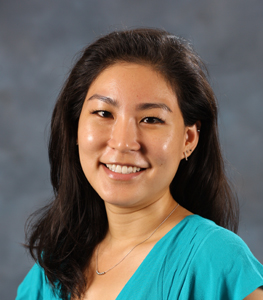 June Recipient: Dr. Jane Yoon (Resident)
Dr. Jane Yoon is a third year resident in the orthopaedic surgery residency program. Originally from Texas, Dr. Yoon attended the University of Texas Health Science Center at San Antonio.
When asked what the nominator learned by working with you, they replied:
"She taught me to take time and explain things to patients no matter how difficult it is because they don't understand much. She helped me to understand that told me that patients who act angry are actually scared and afraid of what has happened to them and what will happen to them after they leave the hospital. I will take that lesson with me and remember when I have a difficult patient. I learned to listen better to my patients and take time to explain things.
There was a patient who had a very bad ankle fracture and needed surgery. He was also someone with poor health literacy and poor social situation and did not really understand the extent of his injuries, the surgeries that he will have to undergo, and care afterwards. Because he didn't understand what was going on in the hospital, he was getting angry and frustrated. Dr. Yoon explained his injured ankle, the surgeries, and went above and beyond to set up PT and wound care so that he would continue to receive care after leaving the hospital.
She may be quiet but every time that I have been present when she's rounding, she always explains things more thoroughly that I have seen other residents do. She doesn't just round at 5AM when the patient's barely awake and then leave. She also takes the time to review the injury, outcomes, helpful tips for them at home that other residents rarely do. And the patients that I have shared with her are happier because of the time she takes with them."
---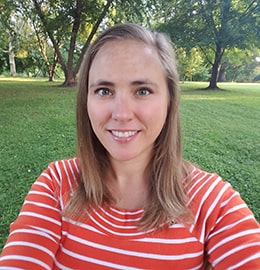 July Recipient: Dr. Sara McBride
Sara McBride-Gagyi, Ph.D., is an Assistant Professor in the Department of Orthopaedic Surgery who studies large-scale bone repair. During her five years at SLU, she has served as a research mentor for several medical students. These students not only presented their work at regional and national conferences but also first- and co-authored published manuscripts.
Comments in the nominations highlighted the following:
"Dr. McBride has embodied professionalism by treating me with constant respect as a colleague in her lab. I have been working on creating a protocol for immunohistochemical staining of rat bone samples in her lab. She taught me that research requires trial and error, and that even when procedures in the lab do not work initially, it is not necessarily a failure. By continuing to alter our protocol, we were able to finally get it to work! Dr. McBride truly displayed professionalism through this experience by always pushing me forward and encouraging me."
"Dr. Mcbride is an exceptional researcher and leader who always demonstrated patience and understanding along with resilience and dedication. Despite the frustrations and errors that can occur with any research, she always remained optimistic and perceptive on finding a new answer to a problem instead of letting it overwhelm or defeat the team. She always maintained control of any situation to lead and guide the research team to new solutions. There was a time when another team member and I made a huge huge error during our research project that involved another researcher's lab rats. She appropriately made us aware of our mistake and calmly laid out a plan that was able to resolve the error quickly and effectively. What stood out to me is that despite the error, she trusted us to turn our mistake into a learning experience for the future."
"Dr. McBride has taken an active role in my training and education in research at SLU. Her professional attitude and optimism, even in the face of challenges and stand-stills, has inspired me to continue participating in research at SLU. I value our professional relationship and see her as a mentor."
---