The Saint Louis University School of Medicine's Office of Professional Oversight (OPO) wants to know and recognize educators (faculty, fellows, trainees, students, nurses, administration, etc.) that exceptionally model the core principles of professionalism:
Investment and engagement in learner education
Practices civility and an understanding of respect in modeled
Recognizes and honors the vast diversity within our learning environment
Displays patience, empathy and care
Is trustworthy and committed to the practice of medicine
This nomination will be reviewed by the Office of Professional Oversight and shared with the individual being nominated. All nominees will be recognized on the OPO website. The nomination process is rolling and will be marketed monthly. Each month one individual will be awarded the "Exceptional Professionalism Award" and be recognized via Newslink. The recipient will also receive a certificate and small token of appreciation from the OPO.
Please use the link below and share your story regarding the individual that you are nominating. Explain how they embody characteristics related to professionalism and how they have impacted your experience at SLU. With the nominator's permission, each story will be forwarded to the individual nominated.
Nomination for Excellence in Professionalism
Recognition Program
The Office of Professional Oversight in the School of Medicine has launched a new initiative to recognize members of medical school community who have made a positive impact within the school's learning environment.
Read About the Recognition Program Launch
Honorees
2019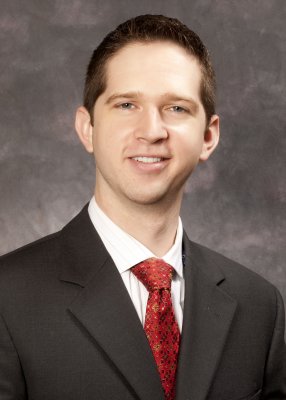 April Recipient: Dr. Wathen
David A. Wathen, D.O., Assistant Professor in the Department of Pediatrics, Division of General Academic Pediatrics. I practice as a Pediatric Hospitalist at SSM Health Cardinal Glennon Children's Hospital as well as serve as the Medical Director of the General Inpatient Units and the current Medical Staff President (2019-2020). My academic interests are in Quality Improvement Science and Patient Safety.
Here is some responses to Dr. Wathen by the nominator:
Nominator: Dr. Matt Broom (Faculty CMO CG)
Please share how this individual has embodied professionalism within the learning environment. Provide examples if possible.
Dr. Wathen is patient, empathetic and an outstanding listener with trainees and our families at Cardinal Glennon. He models a calm and coaching demeanor when interacting with challenging patients or clinical situations. He maintains an even cool often under time-sensitive and conflict-prone environments. He leads by example and maintains a high level of personal and professional accountability.
How has this individual impacted your experience?
He makes me proud to practice as a physician on the medical staff at Cardinal Glennon. He is the type of leader and individual that SLU should highlight to trainees and other faculty as an example of high-quality, empathetic patient care.
What have you learned as a result of this individual?
Maintain an even keel and work on active listening in all environments.
---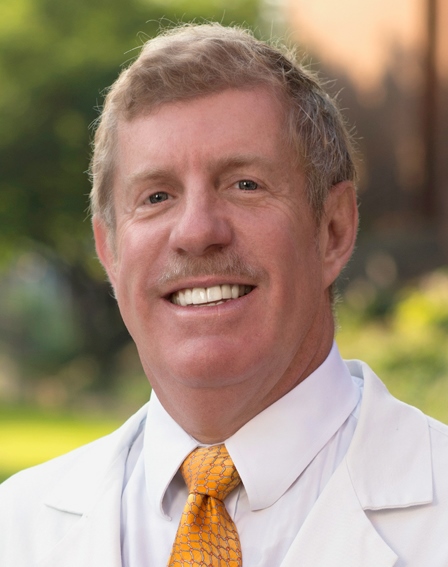 May Recipient: Dr. Bruce Kraemer
Dr. Bruce A. Kraemer is a board certified plastic surgeon with added qualification for Surgery of the Hand who has been practicing the St. Louis Region since he completed Plastic Surgery training at Washington University in 1985. He has been actively teaching residents and medical students since that time- first while on the faculty of Washington University and then subsequently here at St. Louis University where he is presently the Program Director, Professor and Chief of the Division of Plastic Surgery, a post he has held since 2010. During this time the St. Louis University Plastic Surgery residents have risen to achieve the top scores on the Board Certification Written Examination and the graduating residents have matched at the most competitive, prestigious fellowships in the country.
Here are some responses to Dr. Kraemer by the nominator:
Nominator: Dr. Kashyup Tadisnia (Resident)
Please share how this individual has embodied professionalism within the learning environment. Provide examples if possible.
Dr. Kraemer leads by example when it comes to all aspects of our residency, whether it is staffing a weekend clinic, staying late to take on add on cases, take extra time to talk to certain patients who need more care, taking the time to meet with residents to improve our program, and constantly seeking to improve and expand our division.
How has this individual impacted your experience?
He has developed our program into a rapidly growing and prominent integrated plastic surgery residency. As a resident, I feel inspired to push myself to work harder, be more efficient, and think at a higher level just by being on his service.
What have you learned as a result of this individual?
Dr. Kraemer's impact is enormous on both a clinical and personal level. Clinically he has years of invaluable experience that he shares in the most useful clinical tips, tricks, and techniques. His practice consists of patients who have been turned away by other practitioners or people who others have given up on, which helps foster creative thinking and solutions for our whole team. On a personal level, Dr. Kraemer is a true role model when it comes to being the elusive combination of excellent clinician, leader, teacher, and person.
---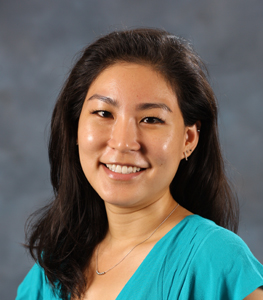 June Recipient: Dr. Jane Yoon (Resident)
Dr. Jane Yoon is a third year resident in the orthopaedic surgery residency program. Originally from Texas, Dr. Yoon attended the University of Texas Health Science Center at San Antonio.
When asked what the nominator learned by working with you, they replied:
"She taught me to take time and explain things to patients no matter how difficult it is because they don't understand much. She helped me to understand that told me that patients who act angry are actually scared and afraid of what has happened to them and what will happen to them after they leave the hospital. I will take that lesson with me and remember when I have a difficult patient. I learned to listen better to my patients and take time to explain things.
There was a patient who had a very bad ankle fracture and needed surgery. He was also someone with poor health literacy and poor social situation and did not really understand the extent of his injuries, the surgeries that he will have to undergo, and care afterward. Because he didn't understand what was going on in the hospital, he was getting angry and frustrated. Dr. Yoon explained his injured ankle, the surgeries, and went above and beyond to set up PT and wound care so that he would continue to receive care after leaving the hospital.
She may be quiet but every time that I have been present when she's rounding, she always explains things more thoroughly that I have seen other residents do. She doesn't just round at 5AM when the patient's barely awake and then leave. She also takes the time to review the injury, outcomes, helpful tips for them at home that other residents rarely do. And the patients that I have shared with her are happier because of the time she takes with them."
---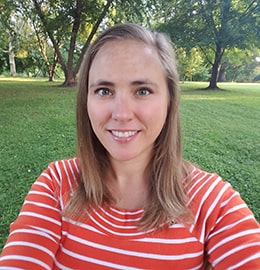 July Recipient: Dr. Sara McBride
Sara McBride-Gagyi, Ph.D., is an Assistant Professor in the Department of Orthopaedic Surgery who studies large-scale bone repair. During her five years at SLU, she has served as a research mentor for several medical students. These students not only presented their work at regional and national conferences but also first- and co-authored published manuscripts.
Comments in the nominations highlighted the following:
"Dr. McBride has embodied professionalism by treating me with constant respect as a colleague in her lab. I have been working on creating a protocol for immunohistochemical staining of rat bone samples in her lab. She taught me that research requires trial and error, and that even when procedures in the lab do not work initially, it is not necessarily a failure. By continuing to alter our protocol, we were able to finally get it to work! Dr. McBride truly displayed professionalism through this experience by always pushing me forward and encouraging me."
"Dr. Mcbride is an exceptional researcher and leader who always demonstrated patience and understanding along with resilience and dedication. Despite the frustrations and errors that can occur with any research, she always remained optimistic and perceptive on finding a new answer to a problem instead of letting it overwhelm or defeat the team. She always maintained control of any situation to lead and guide the research team to new solutions. There was a time when another team member and I made a huge huge error during our research project that involved another researcher's lab rats. She appropriately made us aware of our mistake and calmly laid out a plan that was able to resolve the error quickly and effectively. What stood out to me is that despite the error, she trusted us to turn our mistake into a learning experience for the future."
"Dr. McBride has taken an active role in my training and education in research at SLU. Her professional attitude and optimism, even in the face of challenges and stand-stills, has inspired me to continue participating in research at SLU. I value our professional relationship and see her as a mentor."
---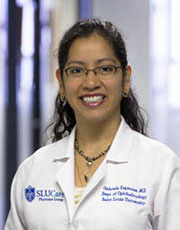 August Recipient: Dr. Gabriela Espinoza, Associate Professor Ophthalmology
Gabriela Espinoza, M.D., attended Harvard University where she received her applied mathematics degree in biomedical sciences. She went to medical school at The Louisiana State University Health Sciences Center in New Orleans and then moved to Saint Louis in 2000 to complete an internal medicine internship and ophthalmology residency at Washington University. She completed a fellowship in Ophthalmic Plastic and Reconstructive Surgery with Dr. John Holds who is affiliated with Saint Louis University. She joined the faculty at Saint Louis University in 2006 and became program director in 2011. She has a special interest in pediatric ophthalmic plastic surgery and enjoys working as part of the interdisciplinary team here at SLU to take care of facial plastics issues.
Here is some responses to Dr. Espinoza by the nominator: Two anonymous Residents
Please share how this individual has embodied professionalism within the learning environment. Provide examples if possible.
"Dr. Espinoza is exceptional in her teaching and very systematic with residents and medical students. She serves as the program director for ophthalmology and spends countless hours ensuring we have the best possible educational experiences in our program and improve upon our learning experience whenever possible. She is always available and has even come in after hours (ie 3am) for a concern about a surgical patient, even though she was not on call for this. She always takes concerns from residents regarding education or patient care seriously."
"She also exemplifies professionalism by serving on multiple committees for the new hospital as an ambassador so that our department and residency's needs are heard."
What have you learned as a result of this individual?
"She has taught me not to rush through a busy clinic, but rather take the necessary amount of time with each patient to educate patients thoroughly to facilitate understanding of complex medical problems, which in the end saves medical dollars and time in the future, and improves patient safety and outcomes."
How has this individual impacted your experience?
"Dr Espinoza is an exceptional educator. Dr. Espinoza advocates for her residents and is mindful of ways to encourage individual strengths and improve weaknesses in a constructive way. She promotes and encourages resident education by playing an active role in research and grand rounds presentations with the residents, encouraging journal club, and being open to resident program improvement as program director. She embodies professionalism not only in resident education, but within the context of clinical instruction of residents. She demonstrates remarkable bed side manner, often forgoing her lunch hour or designated academic time to schedule individual patient meetings to discuss the care plan, breaking bad news, or further surgical planning options. She is selfless, and no matter how busy she is, she is willing to give her time and extend a helping hand. She is respectful of others, and easily accommodates others at the cost of inconveniencing herself - this philosophy applies to patients, colleagues, residents, etc."
---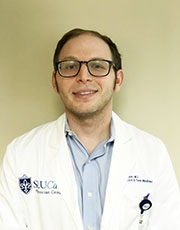 September Recipient: Dr. David Picker, Assistant Professor Pulmonology
David Picker, M.D., graduated from Washington University in St. Louis (2005) and then spent a year doing business consulting in Chicago. He then enrolled at Tufts University School of Medicine where he graduated in 2010 with M.D. and MBA with AOA honors. He completed training in Internal Medicine and then Pulmonary and Critical Care Medicine at Barnes-Jewish Hospital in 2016. He has been faculty here in the Pulmonary, Critical Care Medicine and Sleep division since 2017.
Here is some responses to Dr. Picker by the nominator: Dr. Charbek
Please share how this individual has embodied professionalism within the learning environment. Provide examples if possible.
"I work closely with Dr. Picker in the ICU and frequently interact with him while he is conducting teaching rounds. I can testify that Dr. Picker is an excellent medical educator for students, residents, and pulmonary critical care fellows. Despite busy services and intense work environment in the ICU, he maintains a high level of calmness and professionalism with nursing staff, ancillary staff, and consultants. He provides the best care for his patients as if they're his own family members. He utilizes palliative care when it's appropriate and he spread this culture to his fellows, residents and other trainees."
How has this individual impacted your experience?
"I was positively influenced by Dr. Picker's approach to palliative care in critically ill patients and patients with chronic respiratory diseases. I started involving palliative care earlier in the critical care setting and in patients with chronic respiratory diseases. I am teaching pulmonary critical care fellows the importance of palliative care as a result of my many discussions with Dr. Picker."
---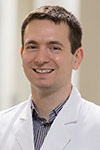 October Recipient: Dr. Timothy Havens, Assistant Professor Emergency Medicine
Timothy Havens, M.D., is a graduate of the St Louis University School of Medicine and has been teaching at SLU for six years, ever since finishing his Emergency Medicine residency, also at SLU. During this time he has enjoyed an active role in teaching the residents and an increasing role in medical student education which culminated in the creation of a fourth year Emergency Medicine clerkship for all SLU students that began this academic year. Dr. Havens received the Missouri College of Emergency Physicians "RR Hannas Physician of the Year" award for 2019
Here is some responses to Dr. Havens by the nominator: Dr. Rapp
Please share how this individual has embodied professionalism within the learning environment. Provide examples if possible.
"Dr. Havens is the consummate educator. He is patient and kind with both medical students, nursing staff, residents, and his fellow colleagues. He embodies the ideals that we all aspire to when we enter the field of Medicine. He demonstrates compassion and dedication to the care of his patients and the future generation of clinicians. Whether teaching in the clinical setting, ECG course, Mock Oral Boards, or the classroom, Dr. Havens creates a safe learning environment to push the learners' comfort levels with medical education, while maintaining a culture of safety and quality. He is a true asset to SLU!"
How has this individual impacted your experience?
"Dr. Havens has impacted my own practice by living the mission of SLU and what it means to care for a population that is widely underserved. When you witness the care he provides to our patients, it motivates all those around him to continue to strive to a deeper level of caring and care delivery."
---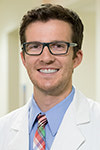 November Recipient: Dr. Zachary Hamilton, Assistant Professor Surgery - Urology
Zachary Hamilton, M.D., is an assistant professor in the Department of Surgery, Division of Urologic Surgery. He specializes in the surgical and medical treatment of urologic cancers, including kidney, testicular, prostate, and bladder cancers. He is a member of the American Urological Association, Society of Urologic Oncology, Society of Robotic Surgery and the Gold Humanism Honor Society.
Here is some responses to Dr. Hamilton by the nominator: Various Residents and Students
Please share how this individual has embodied professionalism within the learning environment. Provide examples if possible.
"Dr. Hamilton makes teaching a priority in his daily actions, even when it is not convenient. He is constantly quizzing his residents and medical students about urologic cancers (which is his specialty) and how to diagnose and treat them. During clinic, rounds, or surgical cases he is always asking us questions to get us to think and remember. He does this in a way that is encouraging and inspiring rather than intimidating. He teaches residents in the operating room all of the time, allowing them to operate with his supervision and learn. Even when a surgical case is going late and most attendings would take over to get done quicker, he does not. He continues to allow residents to learn and continues to teach them even when it takes much longer and may cut into his own personal time. He is also constantly helping trainees with research on his own personal time. He helps with data analysis and manuscript editing for residents and students often on evenings and weekends when he has time from his busy clinical schedule. All of this he does with the most professional and optimistic attitude, inspiring and setting an example for everyone he is around.
What have you learned as a result of this individual?
"Dr. Hamilton has taught me so much, clinically, surgically, and through research. Without his mentorship I would have a very difficult time pursuing the fellowship and career that I am now pursuing. In addition he has taught me how to balance all of these things with professionalism, humility, and perspective."
How has this individual impacted your experience?
"He has immersed himself in student education during their urology rotation by teaching, stimulating thought and provoking interest in the field. We have seen an exponential increase in the number of students rotating through our specialty and pursuing residencies in urology. He has been a great teacher and even better mentor and I cannot think of anyone else more deserving in this honor."
---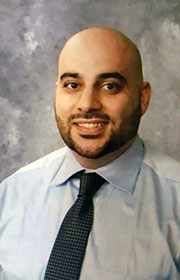 December: Amir Mohebbi, Resident Psychiatry
Dr. Amir Mohebbi is a fourth-year resident in the psychiatry residency program originally from Southern California. His passion for teaching began at Saddleback Community College in Mission Viejo, California as a volunteer tutor for the learning assistance program. Dr. Mohebbi's scholarly interests in forensic psychiatry and sleep medicine developed while working toward his medical degree at St. Louis University School of Medicine. In 2018, he worked with first-year and second-year medical students to establish a student-run psychiatry clinic through the Health Resource Center.
Here is some responses to Dr. Mohebbi by the nominator: Chairman, Dr. Tait as well as students/residents.
Comments in the nominations highlighted the following:
Please share how this individual has embodied professionalism within the learning environment. Provide examples if possible.
"Dr. Mohebbi already has been recognized for his excellence in mentoring medical students, as he was nominated last year for recognition of his skills and dedication. I am advancing his name this year because of additional information that I received that speak to his willingness to go above and beyond in his efforts to promote medical student education through service learning. Dr. Mohebbi assumed a primary role in establishing a psychiatry presence in the student-run health clinic that targets the health care needs of vulnerable patients, many of whom are from under-served areas. He helped to promote the clinic among Department faculty so as to obtain the necessary supervision; he served on-site as a psychiatry mentor for the students; he assisted the clinic in addressing operational issues necessary to provide psychiatric care. In short, without his involvement, Psychiatry would not have a needed presence there. Moreover, I have learned that our presence has enabled some patients in severe distress to receive outpatient care and avoid likely hospitalization. Dr. Mohebbi's contributions have impacted the Department, students, and the community in extraordinarily positive ways."
"Dr. Mohebbi has excellent teaching evaluations. Across several years Amir has received outstanding student evaluations. Comments included in his evaluations highlight his professionalism and dedication to both education and patient care. Multiple students commented that he is the best resident that they have worked with across the clerkships. Students noted that he took extra time to teach and give good feedback."
"This individual has embodied professionalism within the learning environment through his dedication to patient care and education. He always went the extra mile for his patients and it was evident that he truly cared for those he was treating. As for education, he made sure to lecture every day, helped students and interns with their patients and all aspects of clinical decision making, and provided numerous review articles to help students on the wards and shelf exams. He was always friendly and respectful and sincerely cared about the development of learners under him."
What have you learned as a result of this individual?
"My experience has been greatly impacted by Dr. Mohebbi's passion for psychiatry. He is eager to teach psychiatric topics, discuss research ideas and the day to day need to know information for a new intern such as maneuvering Epic, and will quiz you on pharmacology. Which he some how manages to make fun. Specifically for myself, he helped set up my Epic order sets on one of my first call shifts when I had no idea how to use Epic. While we worked on inpatient rotations he continued to be a useful teacher and leader providing help with Epic, hospital resources, practice interview skills and had discussions on medication options. As I have progressed as an intern he remains a senior that I turn to when I have difficult patients encounters. He listened patiently while I discussed my challenges. His questions make me think deeply about interactions, he builds up my confidence by affirming the correct actions I displayed and how to approach the situation next time to improve. He has taught me to be more timely, confident and concise in my call by helping me to structure my interviews, and identify the priority to focus on in the moment and how to build good relationships with other medical teams while holding clear boundaries. Since discussing patient cases with Dr. Mohebbi I have noticed a huge difference in the flow of my on-call experience."
How has this individual impacted your experience?
"He provided a great example of how a resident should juggle their responsibilities of providing exceptional patient care while also teaching interns and students. This example is one I hope to emulate someday."
---
2020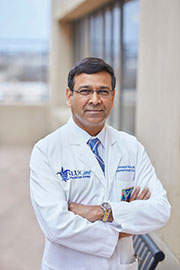 January Recipient: Chintalapati Varma, Associate Professor, Abdominal Transplant Center
Chintalapati Varma, M.D., is an associate professor in the Department of Surgery, Division of Abdominal Transplantation at Saint Louis University. He is also the Surgical Director of Pediatric Liver and Kidney Transplantation at SSM Cardinal Glennon Children's Hospital. He has been in the practice of Solid Organ Transplantation for the last 25 years. In addition to transplant surgery he has a special interest in complex hepatic resections, bile duct surgery and major pancreas surgery for tumors.
Here is some responses to Dr. Varma by the nominator: Simone Geraud, Medical Student
Comments in the nominations highlighted the following:
Please share how this individual has embodied professionalism within the learning environment. Provide examples if possible.
"Dr. Varma embodies professionalism in medicine. He is calm, kind, and patient with students, residents, and patients. He makes an active effort to include the entire health care team on rounds to better coordinate patient care. Many students admire his bedside manner, especially given that he frequently deals with very sick and anxious patients. Speaking with Dr. Varma, you can tell that he is passionate about his work and makes every effort to ensure that patients have good outcomes. He engages students with teaching and encourages us to further develop our fund of knowledge. Also, he wears a suit to rounds and clinic (even if he was up all night operating). All in all, I can't think of anyone more deserving of this award."
What have you learned as a result of this individual?
"How to navigate difficult conversations with patients while still treating them with kindness and respect. How to work well in a multidisciplinary health care team."
---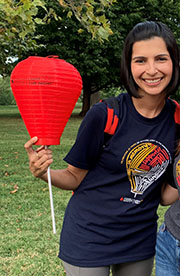 February Recipient: Sagun Goyal, Division Director, Internal Medicine- Hematology/Oncology
Sagun Goyal, M.D., is a faculty member within the Division of Hematology/Oncology/BMT and Cellular Therapy since August of 2012. She is originally from Chicago and completed her education through medical school in Chicago. She and her husband moved to St. Louis to start their residencies in 2005 and have been here now for 15 years, with a love and loyalty to the city and for their work places. She completed her Internal Medicine residency and Hematology/Oncology fellowship training at Washington University at St. Louis. She started her first and only faculty position at St. Louis University in August 2012. Dr. Goyal states the position has been very gratifying for her – She gets to care for patients within a very supportive environment and with colleagues who care just as much about the patients and the educational mission as she does. In early 2018, she transitioned into her current role as Interim Director for the Division. She became much more intricately involved with the fellowship and the management of the clinical practices. She loves teaching the enthusiastic undergraduates, medical students, residents and fellows who may eventually want to care for the same.
Please share how this individual has embodied professionalism within the learning environment. Provide examples if possible.
"Dr. Goyal has shown grace and class in dealing with a number of divisional issues. She is always professional and maintains her composure. She has supported our fellowship program as we made significant changes over the past year to improve the learning environment and curriculum to support our trainees."
What have you learned as a result of this individual?
Working with Dr. Goyal has inspired me by working under a strong female leader in medical care and education. She gives great thought to all issues before responding and takes the time to listen to all parties involved. She puts her heart into everything she does and that has taught me to stay the course and that great things can be achieved.
How has this individual impacted your experience?
Moving into a division that actively supports their fellowship training program has been a breath of fresh air. In Hem/Onc I feel that the program leadership, as well as Dr. Goyal are open to hearing my ideas. They financially support my efforts at implementing trainee wellness initiatives as well as supporting my own professional development efforts.
---
2021
November Recipient: Raymond Akinnawo - Resident, Department of Department of Emergency Medicine
Raymond Akinnawo, M.D., is a final year resident in the Department of Emergency Medicine at Saint Louis University. Dr. Akinnawo is a graduate of Meharry Medical College where he served as the student body president. He also later served on the board of trustees. Dr. Akinnawo decided to train at Saint Louis University due to the care given to underprivileged populations here in St. Louis, which was a similar population to the one he grew up in. Dr. Akinnawo, over the course of his short career, has served as a mentor to medical students and pre-medical students, particularly those interested in emergency medicine. Dr. Akinnawo's passion for working with medical students stems from the fact that he feels privileged to be at an institution which has given him a great foundation to be the best physician that he can be. Dr. Akinnawo states that his success at SLU has come down to great mentors, attendings, colleagues, nurses and other frontline healthcare workers.
Here are some excerpts from his nomination:
"This resident exemplifies professionalism in academic medicine. Ray provides competent and compassionate care to all patients, regardless of their background. As a recent example, he supported a family through a palliative extubation and death for a patient with a large intracerebral hemorrhage. This patient was being held in the Emergency Department, and the family did not have the benefit of privacy or more controlled environment of an inpatient floor and the primary service responsible for the patient was not participating in his care. Despite the less-than-optimal circumstances, the family commended Ray for his compassion in this difficult time."
"Ray acknowledges the contributions of all team members and celebrates the 'wins' of his colleagues. He has been recognized by medical students for providing exceptional on-shift teaching."

"Ray is a joy - very easy to teach - intellectually curious, absorbs information, and consistently expresses appreciation for faculty's guidance."
---
October Recipient: Sameer Siddiqui M.D. - Professor and Chair, Department of Surgery
Dr. Siddiqui is professor and the C. Rollins Hanlon Endowed Chair of the Department of Surgery. His clinical practice focuses on the surgical management of prostate cancer. His research interests include urologic oncology. He joined SLU in 2013 and is the former division director of urology. As chair, his strategic initiatives include clinical practice expansion, growth of GME programs, increased research output and creation of a Surgery Simulation Center.
Excerpts from Dr. Siddiqui's nomination:
"He is a great collaborator, inclusive and inspiring. He is always available for advice on difficult cases and willingly offers his ideas in a very respectful manner. He's well organized and his emails to the staff are professional and supportive even when they are corrective. He takes time to update it department with monthly emails and his department meetings are organized and informative."
"He promotes professionalism in all of our meetings with his timeliness, organization, inclusion, insight, and friendliness. When I think about professionalism, he is one of the first people that comes to mind. He inspires me to be a better physician and colleague."
What have you learned as a result of this individual?
"I have learned to be a better urologist, learned how to do better robotic surgery, be a better teacher to residents, be a mentor and better colleague."
---
September 2021 Recipient: Neal Weber, M.S.Ed. - Director of Instructional Design
Neal Weber grew up in the St. Louis area and attended Southern Illinois University Edwardsville for his undergraduate and post-graduate degrees. He is attending Baylor University for his doctoral degree in Learning and Organizational Change. Neal is the Director of Instructional Design and Assessment for the Office of Curricular Affairs. Neal wears many hats for the university but dedicates his time to improving the overall outcome of educational practices, learning, and instructional strategies. He is honored to receive this award and is genuinely humbled by the nomination.
Excerpts from Mr. Weber's nomination:
"Neal has been a leader in instructional design and assessment at SLUSOM. He has deeply researched the field and implemented innovative instructional methods for our medical students. For example, he has implemented Team-Based Learning and Peer Instruction for active learning."
How has this individual impacted your experience?
"Neal has guided me and my course co-director in the Molecular Foundations of Medicine unit in preparing patient-based scenarios for Team-Based Learning and in preparing practice questions for Peer Instruction. He has been on-site to interface between the students and the course co-directors for each of the Team-Based Learning and Peer Instruction classroom settings. He has been unfailingly energetic and enthusiastic, motivating students to do their best."
"I have learned a new way to do case-based learning and how to effectively promote healthy student-directed learning in our course."
---
August Recipient: Ghassan Daher, M.D.- Faculty, Internal Medicine
Ghassan Daher graduated from the American University of Beirut Medical Center in Lebanon in 2016. Following his graduation, he completed a year of research at the University of Iowa and Midwest cardiovascular research foundation. He then completed his Internal Medicine residency at Saint Louis University followed by an extra year of chief residency before joining the department of Internal Medicine as faculty. All of those experiences have ignited and re-enforced his passion and devotion to teaching and academics. It has also brought a great sense of satisfaction and gratitude knowing that he has left a mark on many residents' and students' lives and career choices.
Excerpts from Dr. Daher's nomination:
Please share how this individual has embodied professionalism within the learning environment. Provide examples if possible.
""Dr. Daher is extremely knowledgeable about a plethora of internal medicine (+ subspecialty) topics. He is also able to convey his knowledge effectively by modulating his speech for many different levels of medical knowledge, which made informal didactic sessions enjoyable. Through clear, direct and gentle feedback, Dr. Daher is also able to help medical students improve both their formal patient presentations and notes."
How has this individual impacted your experience?
"Dr. Daher gave me an interest in IM and IM subspecialties. At first, I felt that IM was mildly interesting on occasion but tedious most of the time. He just made it fun while also showing that IM is what you make of it."
What have you learned as a result of this individual?
"I have learned a lot of IM-related things, but I also learned about how I am perceived on the floor. I really appreciated Dr. Daher's specific feedback and impressions. To date, they are the most clear and direct that I've received. I have also learned that I should not hold back with my thoughts as much, since I do have a fairly good knowledge foundation."
---
July Recipient: Amy Gallop, M.D.- Resident, Psychiatry
Amy Gallop is a PGY III resident in psychiatry and a Chief Resident of Educational Affairs. She went to Saint Louis University for medical school. She is interested in Consult Liaison psychiatry, community psychiatry, nutrition, and medical student education.
Nominators: Lauren Schwarz, Ph.D., Ellen Kim, M.D., Kate McArthur, M.D.
Please share how this individual has embodied professionalism within the learning environment. Provide examples if possible.
"Even during busy inpatient rotations, she makes time for teaching the med students vital Psychiatry topics, making the experience fun, engaging and always looking out how to help a student improve their work and convince them to apply to Psychiatry!! Dr. Gallop is always looking to promote stronger interdisciplinary resident connections."
What have you learned as a result of this individual?
"Dr. Gallop has shown me what it means to be a leader, someone who translates vision into reality. She is a psychiatrist who cares deeply for each patient and will be a psychiatrist leader who will move the field forward."
How has this individual impacted your experience?
"She will always take time to help out. ALWAYS, which makes me personally want to do better knowing that she is there if I need assistance. Be it professionally or personally. I have learned to rely on myself and trust my instincts."
---