Release date: May 28, 2020
MOCRA Founding Director Terrence Dempsey, S.J., retired from Saint Louis University in 2019 after nearly three decades of teaching and museum leadership. Fr. Dempsey jokes that he may be the only person ever to turn his dissertation into a museum. It's a distinction, to be sure, but hardly the only one that marks a long, creative, and productive career in art and education.
On November 10, 2019, MOCRA celebrated Fr. Dempsey with a program that featured special guest Dr. Aaron Rosen. In a talk titled "Brushes with Faith: Encounters in Contemporary Art," Rosen gave an overview of the current landscape of contemporary art that engages the religious and spiritual dimensions, informed by his own experiences interviewing artists and exhibiting their work. He also considered MOCRA's role in this broader ecosystem and proposed possible future trajectories for the museum and its exhibitions.
In addition to Rosen's presentation, the program included a survey of Fr. Dempsey's career and his significant accomplishments. You can watch this portion of the program here.
Related Exhibition
Credits
This program was made possible with support from the Art History Program of the Department of Fine and Performing Arts, Saint Louis University, and a generous private donor.
Producer: David Brinker
Videography and editing: Matt Peterson
Featured Presenter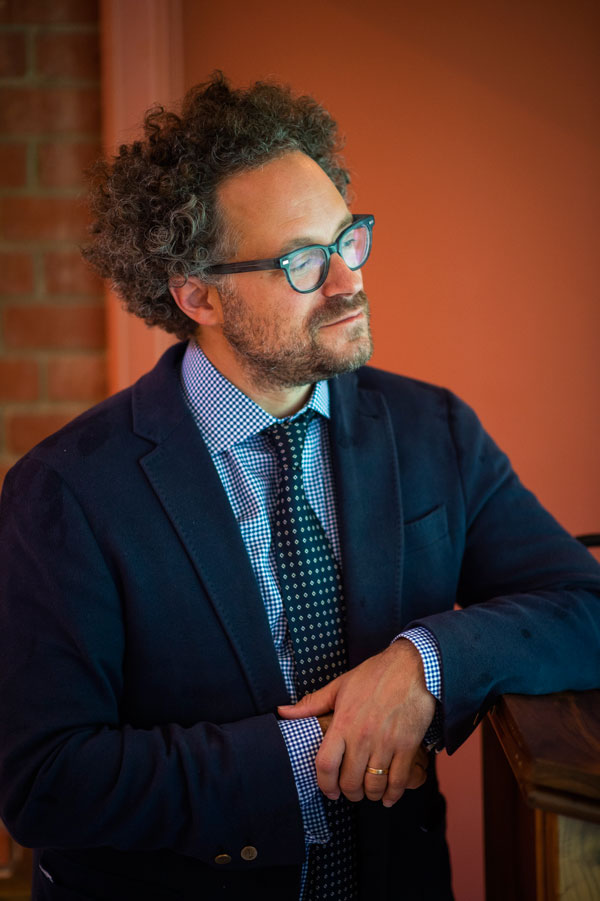 Dr. Aaron Rosen is Professor of Religion & Visual Culture and Director of the Henry Luce III Center for the Arts & Religion at Wesley Theological Seminary in Washington, D.C. He is also Visiting Professor at King's College London, where he taught previously. Rosen began his career at Yale, Oxford, and Columbia Universities, after receiving his doctorate from the University of Cambridge. He has held various honorary posts, including Visiting Professor at University College Utrecht, The Netherlands.
Prof. Rosen is the author of several books: Imagining Jewish Art; Art and Religion in the 21st Century; and Brushes with Faith. His edited books include: Religion and Art in the Heart of Modern Manhattan; Visualising a Sacred City; Encounters: The Art of Interfaith Dialogue; and Religion and Sight (forthcoming). He is currently working on a monograph entitled The Hospitality of Images: Modern Art, Architecture, and Interfaith Dialogue.
Rosen is the visual arts editor for Image Journal. He has written widely for popular publications, including The Guardian, The Los Angeles Times, CNN.com, Apollo, and Times Higher Education, and often provides commentary for US, UK, and Irish radio. He regularly curates exhibitions and is the co-founder of the arts project Stations of the Cross, which has been staged in London, New York, Washington, D.C., and Amsterdam. He also writes books for young people, including Where's Your Creativity? and Journey through Art, which has been translated into seven languages.
---