A MOCRA Voices series focusing on Black creative expression, abstraction and spirituality
Release date: July 21, 2023
"Meditations: Black Expression, Abstraction, and the Spirit" explores the intersection of spirituality and the artistic practice of Black creatives encountering ideas within the wide lexicon of abstraction. The series takes inspiration from the final panel in artist Frederick J. Brown's five-painting work Life of Christ Altarpiece. Brown's portrayal of The Descent into Hell is an abstracted meditation on the spiritual and emotional sublime within lived experience.
Drawing from the example provided by Brown, the artists featured within the series are invited to consider how spirituality, abstraction and Black cultural production are intertwined. As such, "Meditations" seeks to offer a critical narrative within the discourse of not only Black cultural production, but Western art history by opening the dialogue of the contribution of Black artists beyond the politics of representation, underscoring the importance of abstraction as a tool to express qualities of the Black experience that exist beyond the body politic.
This introductory episode describes how "Meditations" emerged from conversations between art historian and curator Bentley Brown and MOCRA Director David Brinker during the summer of 2020. It provides historical and biographical context about Frederick J. Brown and his milieu, including the visual artists and musicians he worked with and around in New York City during the 1970s and 1980s — most importantly, the interdisciplinary and intercultural creative community Brown cultivated at his loft studio, 120 Wooster Street in the budding art center of SoHo.
Season 1 episodes include:
Credits
Producer: David Brinker
Creative Director: Bentley Brown
Videographer: Sean Gilchrist
Featured in This Episode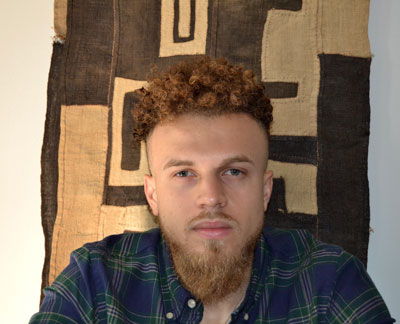 Bentley Brown
Bentley Brown is a multidisciplinary artist, curator, and doctoral candidate at The Institute of Fine Arts, NYU, and is based in the Bronx, NY and Phoenix, AZ. His research at the Institute explores the pioneering role of Black artists and Black creative spaces within New York City's contemporary art movements of the late 1960s through the mid-1980s. In his artistic practice, inspired by African American cultural production, abstract and figurative expressionist approaches to the artistic process and the desert landscape of his native Phoenix, Brown uses the mediums of canvas, found objects, photo-collage and film to to explore themes of Black identity, cosmology, and American interculturalism.
---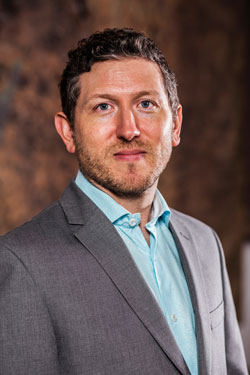 David Brinker
David Brinker is Director of Saint Louis University's Museum of Contemporary Religious Art at —the first museum to bring an interfaith focus to contemporary art. Volunteering at the museum as an undergraduate student, then joining the staff in 1995, Brinker has been deeply involved in every aspect of the museum's operations and growth. He has overseen several important initiatives, notably the MOCRA Voices podcast. Since assuming the role of Director in 2016, he has continued to advance MOCRA's exploration of contemporary artistic engagement with the religious and spiritual dimensions.
Brinker is active in the St. Louis visual arts and interfaith communities and serves as Treasurer for Arts & Faith St. Louis. He is also a professional flutist and keyboardist and published music arranger.
---