A duo improvisation on painting, music, improvisation, spirituality, and the art of living
Release date: Aug. 11, 2023
"Meditations: Black Expression, Abstraction, and the Spirit," explores the intersection of spirituality and the artistic practice of Black creatives encountering ideas within the wide lexicon of abstraction. The series takes inspiration from the final panel in artist Frederick J. Brown's five-painting work The Life of Christ Altarpiece. Brown's portrayal of The Descent into Hell is an abstracted meditation on the spiritual and emotional sublime within lived experience.
Listen to the Intro Episode for a Series Overview
This episode features two of Brown's friends and artistic colleagues — poet, community activist and journalist Felipe Luciano; and artist, poet and musician Malcolm Mooney. In a wide-ranging exploration touching on painting, poetry, jazz, Afro-Latino music, and even cooking, Luciano and Mooney identify the ways in which art reflects and inspires how we perceive and move in the world. Abstraction, spirituality and the tension and release inherent in improvisation are all ways in which we access and reveal hidden inner realities. They also share their memories of Brown and his loft studio at 120 Wooster Street in New York City.
Credits
Producer: David Brinker
Creative Director: Bentley Brown
Videographer: Sean Gilchrist
Featured in This Episode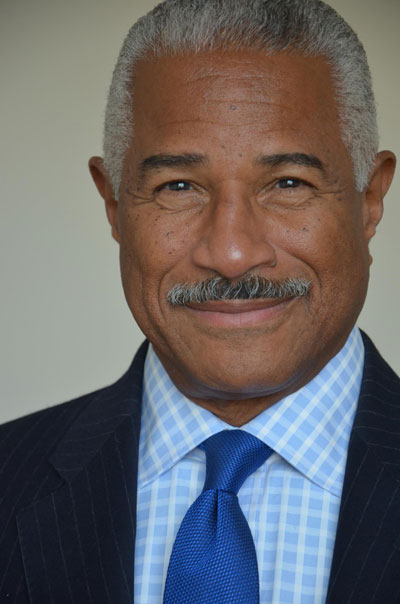 Felipe Luciano
Felipe Luciano (b. 1947) is a poet, community activist, journalist, media personality and politician. He is known for his significant involvement in the Young Lords Party and co-founding The Last Poets, and more generally, as "an early and important participant in the awakening of the new consciousness-raising radicalism among Puerto Ricans in New York and across the country in the late 1960s and 1970s." In the 1970s and 1980s, Luciano participated in New York City's Downtown loft creative movement. He hosts WBAI's Latin Roots.
---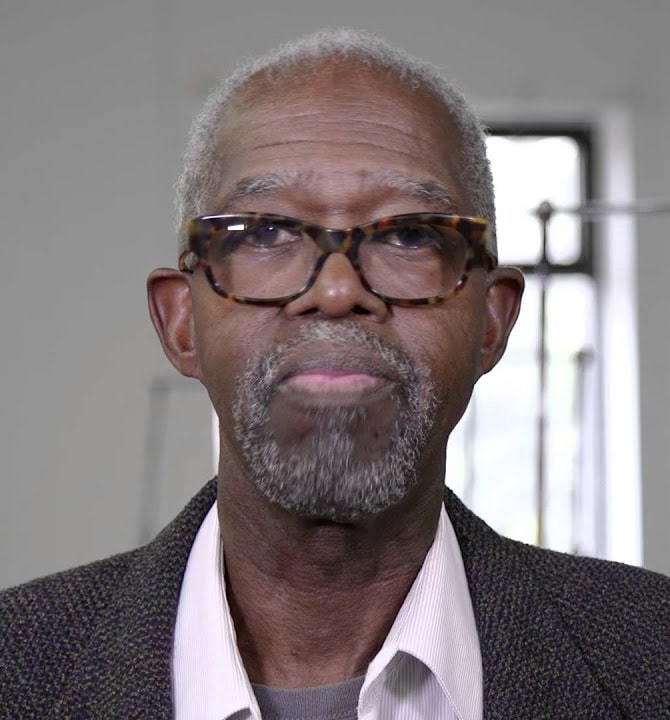 Malcolm Mooney
Malcolm Mooney (b. 1944) is an artist, poet, singer and lyricist best known as the original vocalist for German krautrock band Can. He is currently based in Calgary, Canada. He received an M.F.A. from California State University and a B.F.A. from Boston University's School of Fine Arts and Applied Arts. In the 1970s-1980s, Mooney participated in New York City's Downtown loft creative movement. Mooney has exhibited his work over the past five decades. Solo and group exhibitions of his work include Winterfest, Aspen Art Museum, Aspen (2021), curated by Saim Demircan, as well as White Room, White Columns, New York (2011), organized by Matthew Higgs. Mooney is an instructor of painting at Alberta University of the Arts.
---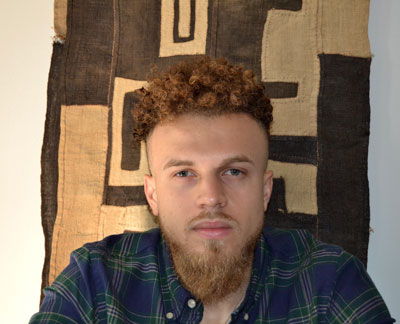 Bentley Brown
Bentley Brown is a multidisciplinary artist, curator and doctoral candidate at The Institute of Fine Arts, New York University, and is based in the Bronx, New York, and Phoenix, Arizona. His research at the institute explores the pioneering role of Black artists and Black creative spaces within New York City's contemporary art movements of the late 1960s through the mid-1980s. In his artistic practice, inspired by African American cultural production, abstract and figurative expressionist approaches to the artistic process and the desert landscape of his native Phoenix, Brown uses the mediums of canvas, found objects, photo-collage and film to explore themes of Black identity, cosmology and American interculturalism.
---