At the Saint Louis University Center for Medieval and Renaissance Studies, students are trained to better understand the past through history, art, theology and more.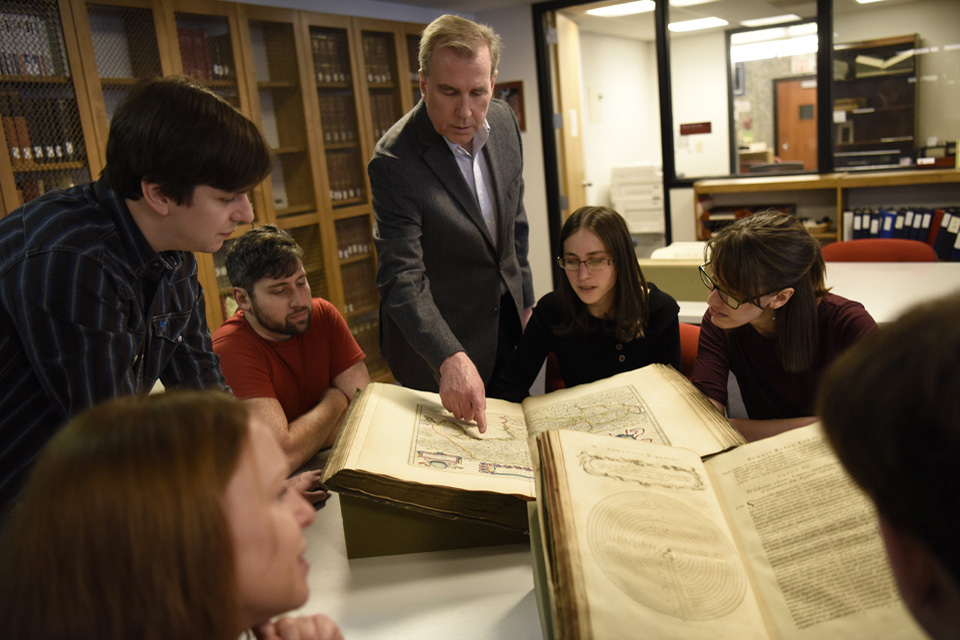 Explore the medieval and early modern world through the internationally renowned resources and research. Our students get involved with hands-on projects like the Crusades Studies Forum and learn from internationally known scholars at the annual Medieval and Renaissance Studies Symposium and the Saint Louis Conference on Manuscript Studies.
Affiliated Doctoral Programs
Saint Louis University is widely recognized as one of the leading institutions for the study of the Medieval and Early Modern worlds. Graduate degrees related to Medieval and Renaissance studies are offered in a variety of disciplines at SLU's College of Arts and Sciences.
Department of History
History, Ph.D.
Concentrations in Medieval History and Early Modern History
Department of English
English, Ph.D.
Concentrations in Anglo-Saxon and Medieval English Literature
Department of Philosophy
Graduate Concentration
The Center for Medieval and Renaissance Studies offers a graduate concentration in medieval studies for students enrolled in a humanities graduate degree program that can provide a powerful advantage as you pursue additional studies or professional positions. The concentration helps you broaden your intellectual vista, exposing you to the methodologies, practices and perspectives of other allied disciplines.
If you choose to pursue the concentration, you must take MR-A500: Intellectual Foundations of the Medieval World. You will also complete six hours of graduate coursework in disciplines other than your own.
Apply by submitting a petition form from the Center for Medieval and Renaissance Studies in Adorjan Hall, Room 140.