St. Louis is a city with a blend of urban sophistication and Midwestern friendliness, internationally recognized cultural institutions and major league sports. The city is known for its eclectic urban neighborhoods, with a cost of living that is lower than nearly all other metropolitan areas of comparable size.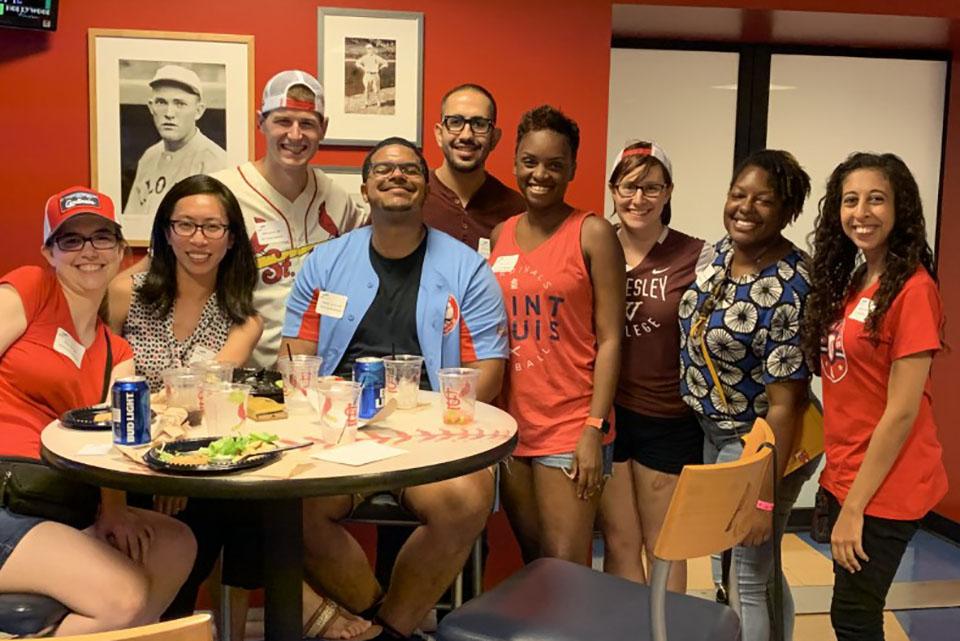 Residents at baseball game
For the sports enthusiast, St. Louis is home to Cardinals baseball, Blues hockey, and of course, the Saint Louis University Billikens. Other major attractions in the St. Louis area include Forest Park, the largest urban park in the United States, and the renowned St. Louis Zoo, the Missouri Botanical Gardens, the Saint Louis Symphony Orchestra, and the St. Louis Science Center.
Numerous parks, lakes, and rivers offer outdoor recreation for those who enjoy camping, fishing, hunting, canoeing, and swimming. The nearby Ozark region contains the largest collection of undisturbed streams in the United States. These crystal clear Ozark float streams are easily accessible for a relaxing weekend in the sun.
The rebirth of this historic city, coupled with exciting entertainment and recreational activities, make St. Louis one of the most attractive places in the Midwest to live and to work.