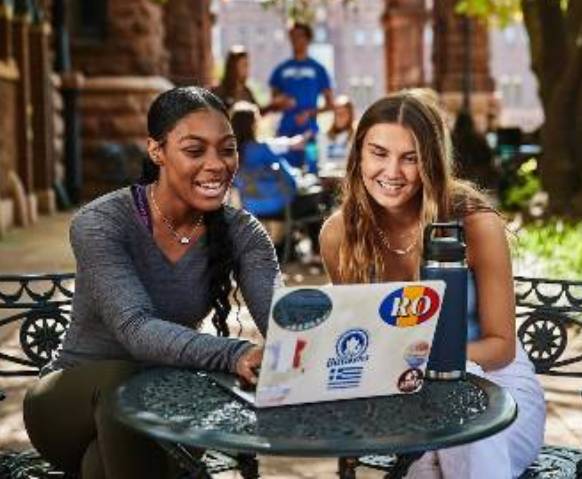 SLU EXPeriential Learning Program
---
Saint Louis University wants to give talented students like you a head start, at no cost to you. Enroll in our EXPeriential Learning Program, in which you can earn Excelerate digital badges and become eligible for limited micro-scholarships at SLU. Participate in EXP's career skill-building programs, power skills courses, events and competitions. Build your résumé and prepare for your career as you learn why SLU is right for you.
We Cannot Wait to See All You Learn and Accomplish as You Start Shaping Your Future.
With SLU EXP, you can explore any of the following opportunities:

Skill-Building Global Case Studies

Join an international team of students to solve real-world challenges from a variety of professional fields. Present your team's solutions to earn Excelerate digital badges and micro-scholarships at SLU.

Non-Credit Skill Development Courses

EXP trainers offer short, four-week, non-credit courses developing career essentials and key life skills.

Competitions

Put your knowledge to the test in global competitions to win SLU micro-scholarships and Excelerate digital badges.

Workshops

Short workshops address leadership, entrepreneurship, building your LinkedIn presence, and more.
Your Journey
Step 1
Create your account on Excelerate.
Step 2
Participate in experiential learning opportunities of your choice.
Step 3
Complete the opportunities and earn SLU micro-scholarships.
Step 4
Enroll at SLU and apply your earned EXP scholarships (per limits) to lower your SLU tuition after your first year here.
Sign Up Through Excelerate
Frequently Asked Questions