Saint Louis University Receives Prestigious National Honor for Diversity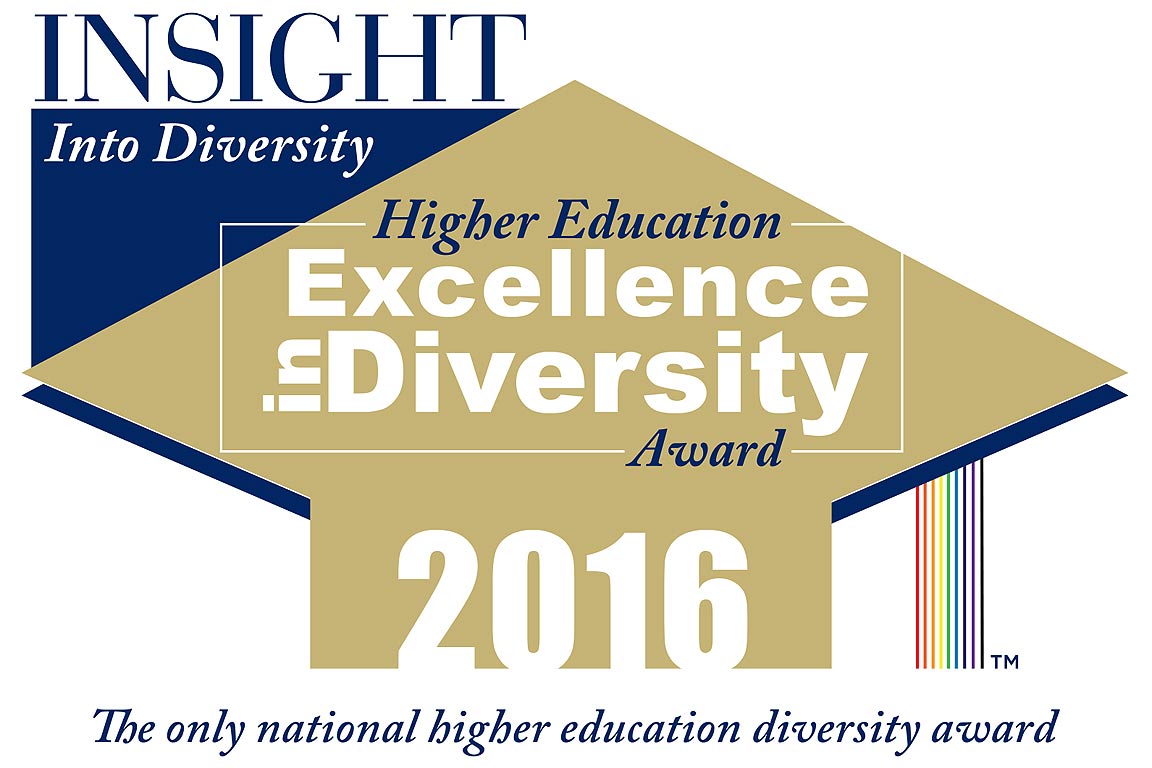 ---
The HEED Award is the only national recognition honoring colleges and universities that exhibit outstanding efforts and successes in the area of diversity and inclusion throughout their campuses. Established five years ago, it is given to colleges and universities that implement initiatives to promote diversity and inclusion on their campuses.
"I am incredibly proud that SLU is the first Jesuit university to receive this award," said Saint Louis University President Fred P. Pestello, Ph.D. "It is a testament to the dedication and hard work of many committed individuals to our University mission."
As the oldest and largest diversity magazine and website in higher education, INSIGHT offers articles and reports to further national discussion of poignant issues of diversity and inclusion. The magazine specifically designates diversity to include race, color, gender, national origin, ethnicity, religion, age, ability, medical condition or history, veteran status, gender identity or expression and sexual orientation.
"The HEED Award notes that broadening diversity at a college or university is a continual process, as opposed to a goal that is simply achieved," Pestello said. "This award signifies our commitment to diversity and inclusion, and motivates us to continue these efforts."
Insight magazine publisher Lenore Pearlstein noted that the HEED Award process consists of a comprehensive and rigorous application that includes questions relating to the recruitment and retention of students and employees — and best practices for both — continued leadership support for diversity, and other aspects of campus diversity and inclusion.
"We take a holistic approach to reviewing each application in deciding who will be named a HEED Award recipient," Pearlstein said. "Our standards are high, and we look for institutions where diversity and inclusion are woven into the work being accomplished every day across their campus."
This recognition only encourages us to renew our efforts and strengthen our commitment to making SLU more diverse, more equitable and more inclusive."

Jonathan Smith, Ph.D., SLU's chief diversity officer
Jonathan Smith, Ph.D., chief diversity officer at SLU, said the process of gathering data for the HEED application required the University to survey its diversity, equity and inclusion landscape.
"That process gave us, for the first time, a comprehensive sense of what we are doing – both what we are doing well and what we need to improve," Smith said. "So, we are pleased to be recognized for our previous and ongoing efforts."
While the award brings SLU distinction, it is also a means of determining ways to further efforts to foster diversity and inclusion at the University, Smith said.
"This recognition only encourages us to renew our efforts and strengthen our commitment to making SLU more diverse, more equitable and more inclusive," Smith said. "This, I think, is what our mission calls us to do."
Along with 82 other schools from around the country, Saint Louis University will be featured in the November issue of INSIGHT Into Diversity magazine as a recipient of the 2016 HEED Award. That issue will include the HEED Award Data Reports. The first report includes data from all HEED institutions, the second by the three different types of HEED institutions, and the third by public versus private schools.
For more than 40 years, INSIGHT Into Diversity has been a company dedicated to promoting diversity in higher education by connecting potential employees to employers "choosing to embrace a workforce more reflective of local and national communities."