Safety Is Top Priority as Lab Instruction Resumes for Select Science Courses
This summer, Saint Louis University has resumed limited in-person lab instruction in tandem with online lectures in three undergraduate science courses in general chemistry, organic chemistry and general physics.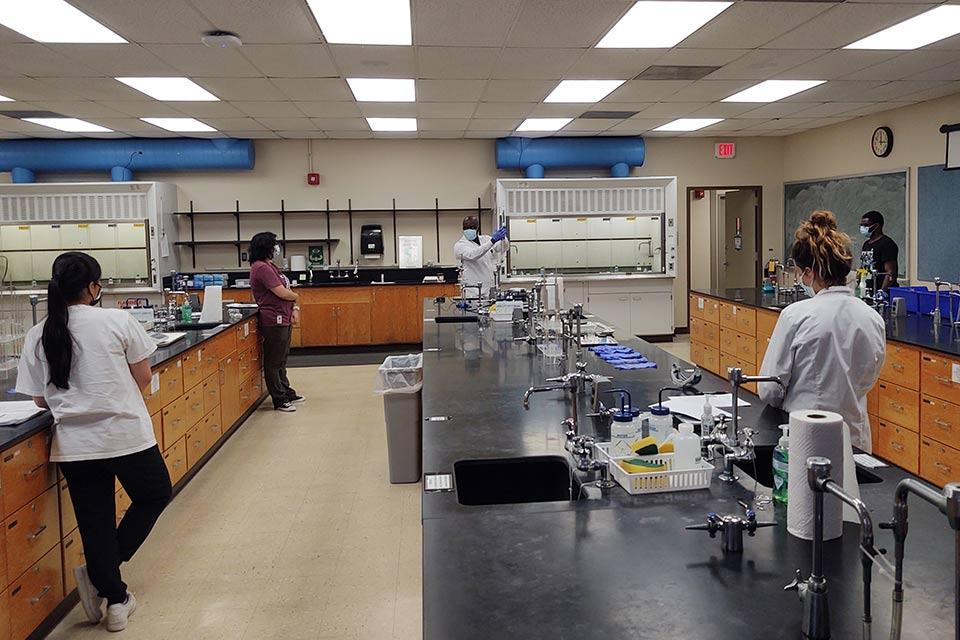 Social distancing is being practiced during the in-person lab instruction.
Lab safety, especially COVID-19 precautions, is the top priority for the faculty and staff who are welcoming approximately 25 students back to campus during the current three-week summer session, which ends July 16.
A commitment to safety and adherence to government public health agency guidance drove SLU's planning for lab instruction this summer. Key safeguards include:
Students and instructors are required to face masks at all times.
Work stations and activities are arranged to achieve 6 feet of physical distancing.
Faculty and staff who are working in the labs do a daily symptom check from home, using an online screening tool that's aligned with guidance from the St. Louis City Department of Health.
The labs are in Monsanto and Shannon Halls, which reopened to faculty research activity in late May. Faculty, teaching assistants and staff in the Chemistry and Physics departments have worked collaboratively to prepare the space — including hanging signs and marking floors for social distancing — so lab instruction could safely resume.