SLU to Celebrate Spring Hall Ribbon-Cutting Monday, Aug. 8
The event will take place at 9 a.m. and will include refreshments, brief remarks and a blessing. Limited tours will be available immediately following the ceremony.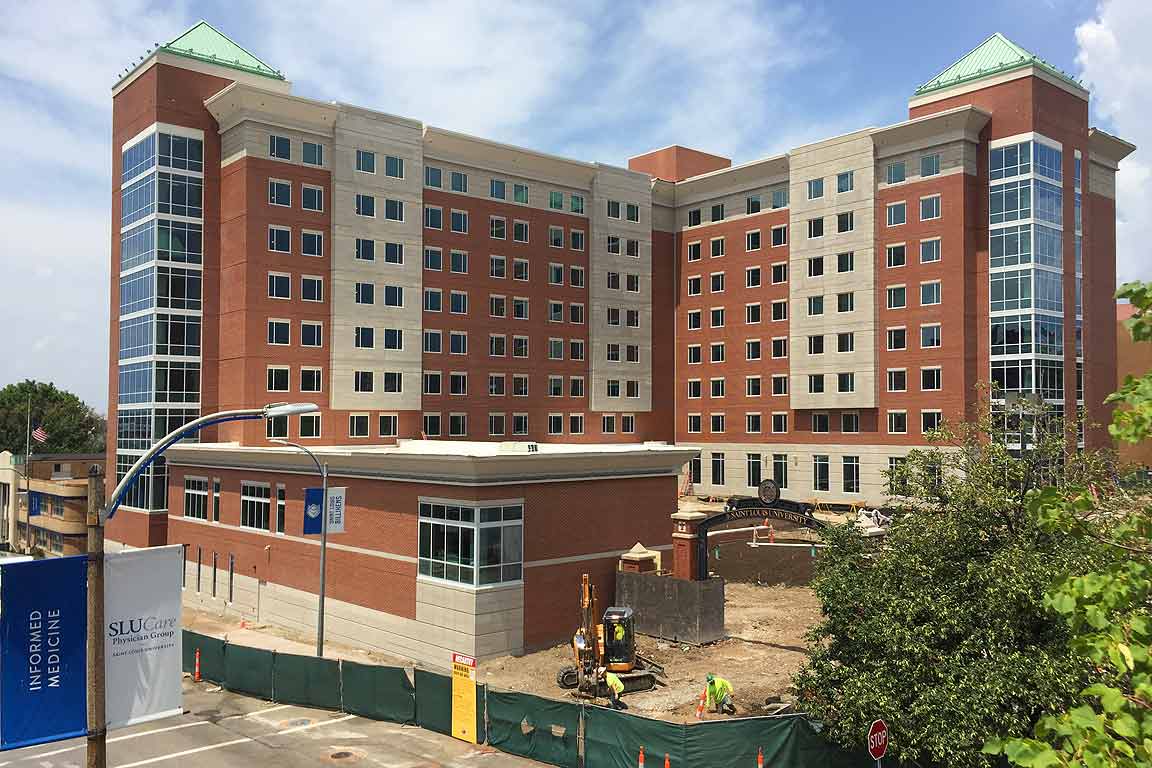 All are welcome to attend a special ribbon-cutting event celebrating Spring Hall's official opening at 9 a.m. Monday, Aug. 8, outside the new building.
The ceremony will mark the culmination of 22 months of planning, preparation and construction, and SLU will prepare to welcome its first freshman and sophomore residents later this month.
Spring Hall will house 454 students in single and double suite-style rooms. The hall features classrooms, a kitchen, chapel, study and music practice rooms, and an outdoor plaza, among other amenities. The furniture in the common-area lounges and the bedrooms were voted on by SLU students.
Spring Hall will be home to two learning communities: the Honors Learning Community and the Leadership for Social Change Learning Community.
Visit Housing and Residence Life
Related Coverage