Photo Gallery: Welcome Week 2023 Highlights
08/22/2023
Saint Louis University begins classes for the Fall 2023 semester on Wednesday, Aug. 24. Before the new academic year starts, take a look at some of the highlights of Welcome Week 2023.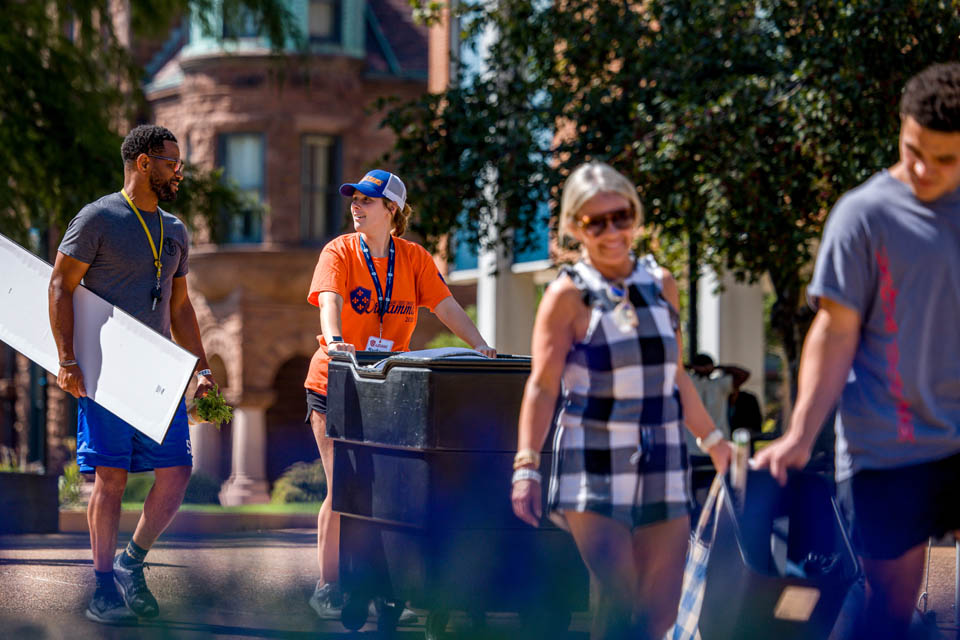 Members of Oriflamme move new students into Griesedieck Hall on Friday, Aug. 18. Photo by Sarah Conroy.
Saint Louis University's Fall Welcome is full of campus traditions to mark the arrival of new and returning SLU Billikens.
After moving in on Thursday and Friday, the new Billikens took part in Convocation on Saturday, Aug. 19. The 2023 New Student Convocation and Family Welcome ceremony was designed to be one of the first opportunities for the new class of Billikens to develop a sense of cohesion and identity. Members of the SLU community shared what being a Billiken has meant to them and what they hope it will mean for the newest Billikens.
Following Convocation, a number of events were planned around campus including spirit contests, a Billiken men's soccer game, and a Party on Grand.
The new students also spent the week getting acclimated with campus and taking part in orientation.