SLU Theatre and Dance Season Tickets on Sale Now
07/13/2023
Season tickets for the 2023-2024 SLU Theatre and Dance season are on sale now. Season ticket holders can mix and match performance days for a discounted price. The 2023-2024 season will consist of four main-stage productions.
Tickets can be purchased online. Contact boxofffice@slu.edu with questions.
Season Schedule
SLU Theatre and Dance's 2023-2024 Season invites the SLU community to go on a journey beyond the everyday.
"In the fall, we will start with familiar modes of realist representation, but there are cracks through which alternative realties creep in," said Assistant Professor of Theatre Yizhou Huang, Ph.D. "Set in Grover's Corners, New Hampshire at the dawn of the twentieth century, Thornton Wilder's Our Town paints a picture of what life used to be with heavy strokes of Puritan romanticism. Wilder's ingenious stage manager who is everywhere eclipses the question that who was left out.
"Such absence is catapulted into sharp relief by the portrayal of another white family in Young Jean Lee's Broadway-tested play Straight White Men. Preceded by an unusual pre-show, an innocuous Christmas celebration of a middle-class father and his three adult sons unravels into an ambivalent rumination about how we can move forward after acknowledging what is wrong in our society.
"In the spring, we will drift further from reality and wander into the dreamscape. Dreaming of Lear delves into the human psyche and breathes new life to Shakespeare's timeless classic. Turning away from language, the Spring Dance Concert, Dreamscape, guides us with bodies, movements, and kinesthetic experiences. We hope you will join us on this extraordinary journey."
Straight White Men by Young Jean Lee
Oct. 5 to 7, 2023 at The Grandel
Thursday, Friday, and Saturday at 8 p.m.
Saturday at 2 p.m.
When Ed and his three adult sons come together to celebrate Christmas, they enjoy cheerful trash-talking, pranks, and takeout Chinese. Then they confront a problem that even being a happy family can't solve: When identity matters, and privilege is problematic, what is the value of being a straight white man?
Our Town by Thornton Wilder
Nov. 16 to 19, 2023 at Xavier Hall, Main Stage Theatre
Thursday, Friday, and Saturday at 8 p.m.
Friday and Sunday at 2 p.m.
Described by Edward Albee as "the greatest American play ever written," Our Town presents the small town of Grover's Corners in three acts: "Daily Life," "Love and Marriage" and "Death and Eternity." Narrated by a stage manager and performed with minimal props and sets, the play depicts the simple daily lives of the Webb and Gibbs families as their children fall in love, marry, and eventually – in one of the most famous scenes in American theatre – die. This performance is sponsored by SLU alum Marianne Muellerleile.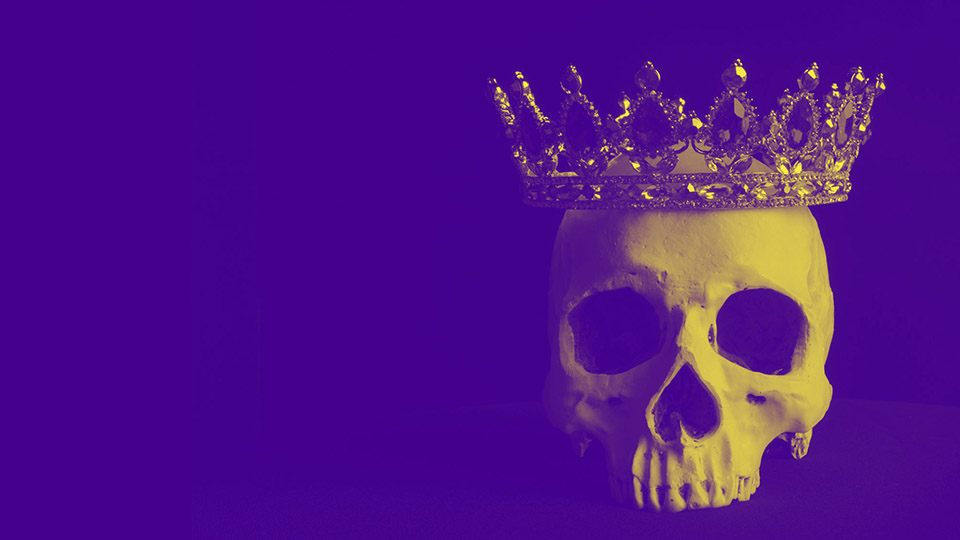 Dreaming of Lear —A Devised Work based on Shakespeare's King Lear
Produced in Collaboration with Prison Performing Arts
Feb. 29 to March 3, 2024, at The Kranzberg, Black Box Theatre
Thursday, Friday, and Saturday at 8 p.m.
Friday and Sunday at 2 p.m.
Directed by Lucy Cashion
Dreaming of Lear is a multi-media reinterpretation of Shakespeare's tragedy filtered through the unconscious. It is a work of devised theatre in which participating artists reconstruct the play based on dreams they have while listening to recordings of King Lear. The production the audience experiences consists of recorded interviews with the ensemble of dreamers, fragments of Shakespeare's King Lear, and the realization of the ensemble's dreams on stage. Dreaming of Lear is created in collaboration with Prison Performing Arts' Alumni Company. Directed by SLU Associate Professor of Theatre Lucy Cashion.
Dreamscape — A Student Choreographed Dance Concert of Original Works
April 26 to 28, 2024 at The Grandel
Friday, and Saturday at 8 p.m.
Sunday at 2 p.m.
The interplay between dreams and reality has long fueled human imagination. Our personal ideas, hopes, dreams and nightmares work at the edges of our subconscious awareness often revealing inner dimensions of our lives. Movement is an ideal medium for both contemplation and expression of the lived experience at the liminal intersection of the oneiric and waking mind. Join the student choreographers of SLU Theatre & Dance for an evening of new and original dance artworks that bring dreamscapes into reality. Directed by SLU Dance Program Coordinator Holly Seitz Marchant.
Auditions and Interviews
Auditions and technical interviews for Straight White Men and Our Town will be held in Xavier Hall on Wednesday, Aug. 23, and Thursday, Aug. 24 from 6 p.m. to 9 p.m. Callbacks will be held over the following two days.
Auditions for Dreaming of Lear and Dreamscape will take place in January 2024. All SLU students are invited to participate. Students do not have to be a major or minor to take part in the productions.