Photo Gallery: Fresh Check Day 2023
09/07/2023
Fresh Check Day was Wednesday, Sept. 6, 2023.
Fresh Check Day aims to create an approachable and hopeful atmosphere where students are encouraged to engage in dialogue about mental health and help build a bridge between students and the mental health resources available on campus, in the local community, and nationally.
Check out some photos from the event in the gallery below.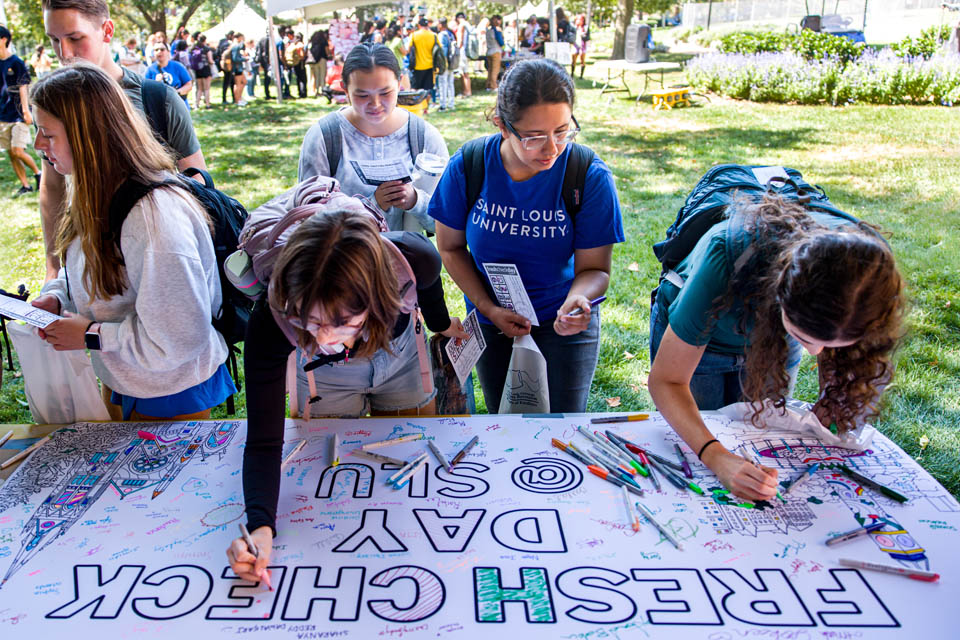 Students sign a banner during Fresh Check Day on Wednesday, Sept. 6. Photo Sarah Conroy.