24 Hours at SLU
06/28/2023
A lot can happen in one day. This April, Universitas attempted to capture it all.
There was nothing particularly extraordinary about Tuesday, April 11, 2023, at Saint Louis University. It wasn't commencement day or homecoming or the first day of classes. But that very ordinariness made it perfect.
For years, the Universitas staff has wanted to share with readers all that happens in one day at Saint Louis
University — from midnight to midnight in both St. Louis and Madrid. It was a tall order that required multiple photographers on two continents. And, of course, what they captured just scratches the surface.
Though this photo essay captures only a few fleeting moments from a day in the University's life, it illustrates
the vibrance of campus and the depth of SLU's impact. Follow the photos from the wee hours to late night and see what a difference a day makes.
Midnight - 6 a.m.
From the St. Louis campus to SLU-Madrid and back again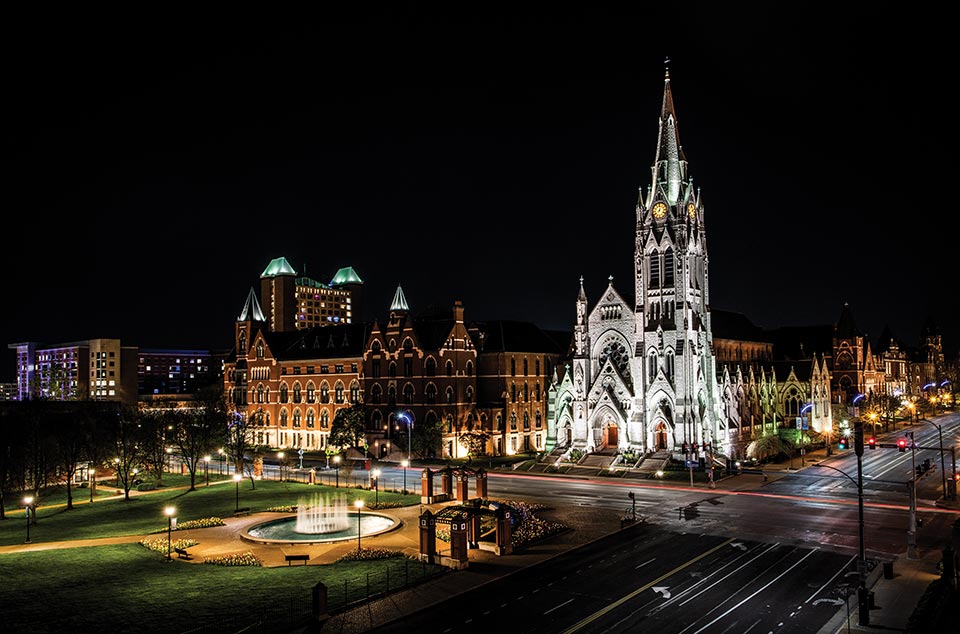 12:07 a.m. - All is quiet along Grand Boulevard at midnight on April 11, 2023. From left: Grand Hall, DuBourg Hall and St. Francis Xavier College Church - Photo by Steve Dolan
6 a.m. - Noon
From dawn to breakfast to lunch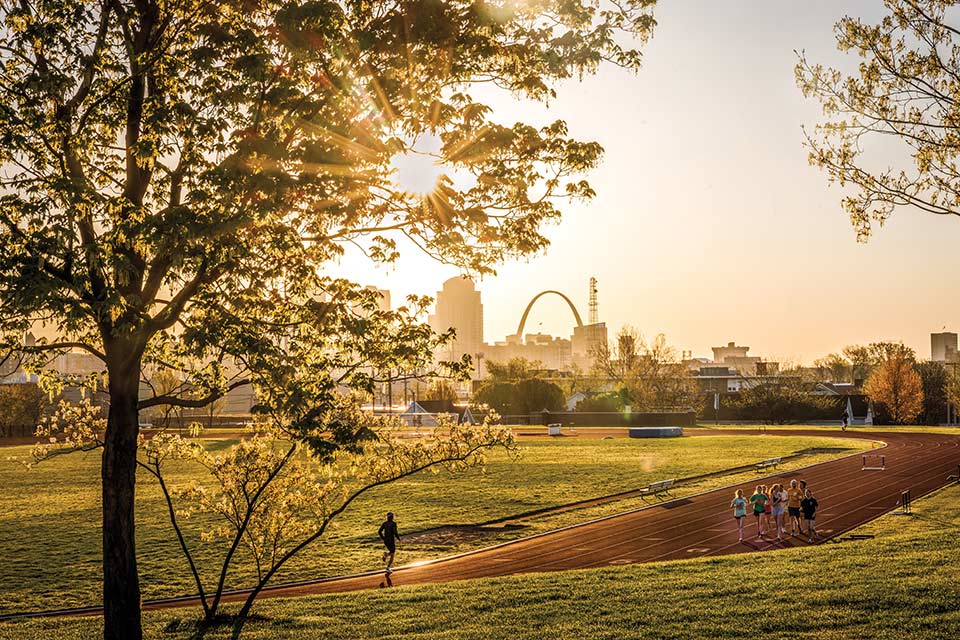 6:58 a.m. - The sun rises over early-morning runners at the Medical Center Stadium. - Photo by Sarah Conroy
Noon - 6 p.m.
Time for class, practice, service and more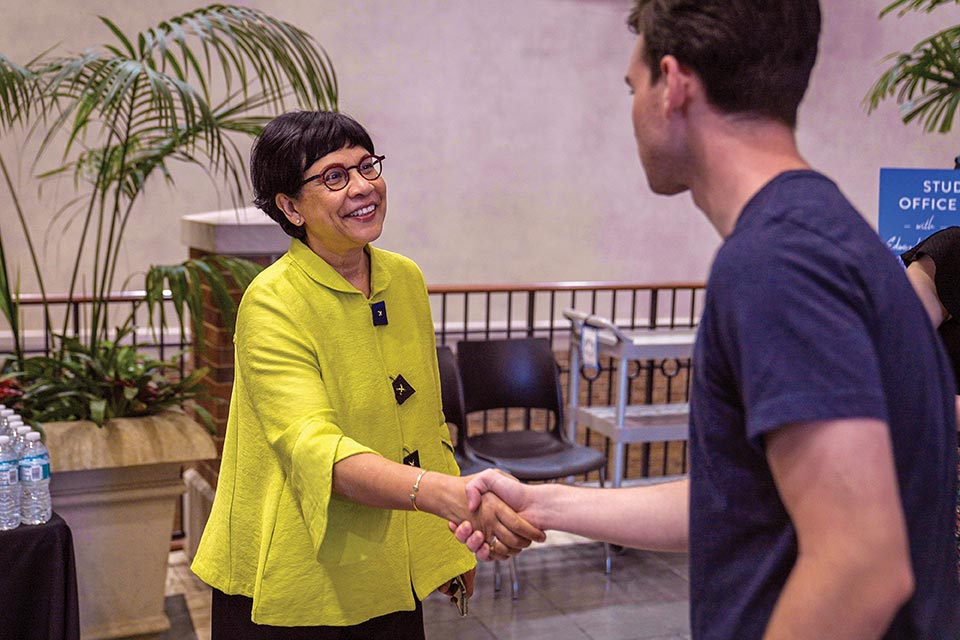 12:15 p.m. - Dr. Barnali Gupta, Edward Jones Dean of the Chaifetz School of Business, greets a student during an "Office Hours with the Dean" event in the Shanahan Atrium of Cook Hall. - Photo by Cristina Fletes
6 p.m. - Midnight
Evening extracurriculars and worship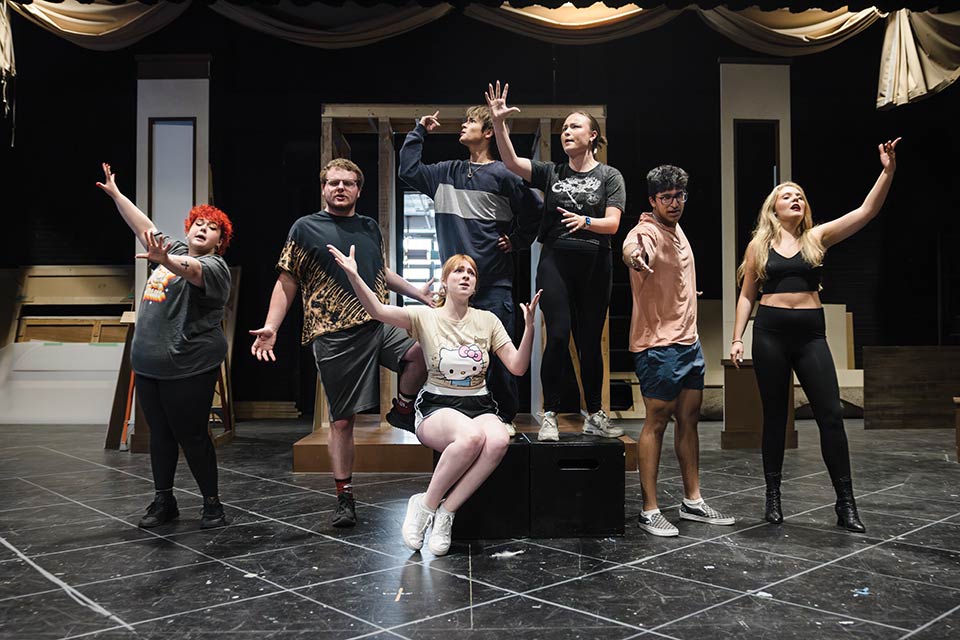 6:27 p.m. - The cast of Clue the Musical — from left, students Makaina Woods, Marshall Self, Allie Thornton (seated), Jake Allen Olson, Sophie Smith, Aadi Kadam and London Kimble — rehearses in the Main Stage Theatre in Xavier Hall. - Photo by Sarah Conroy
About Universitas
Universitas, the award-winning alumni magazine of Saint Louis University, is distributed to SLU alumni, parents and benefactors around the world. The magazine includes campus news, feature stories, alumni profiles and class notes, and has a circulation of 132,438.