Sons and Daughters of SLU Forever
Graduation at Saint Louis University takes place at our commencement ceremonies, which are held in both May and December. In May, students can also choose to walk in precommencement ceremonies held by SLU's individual schools and colleges.
2020 and May 2021 Ceremonies
The COVID-19 pandemic changed the way SLU celebrated commencement for our 2020 and 2021 graduates.
2020 Graduates
2020 alumni graduates were honored in an in-person celebration August 6-8, 2021, with the 2020 commencement ceremony held in person and streaming online August 7, 2021.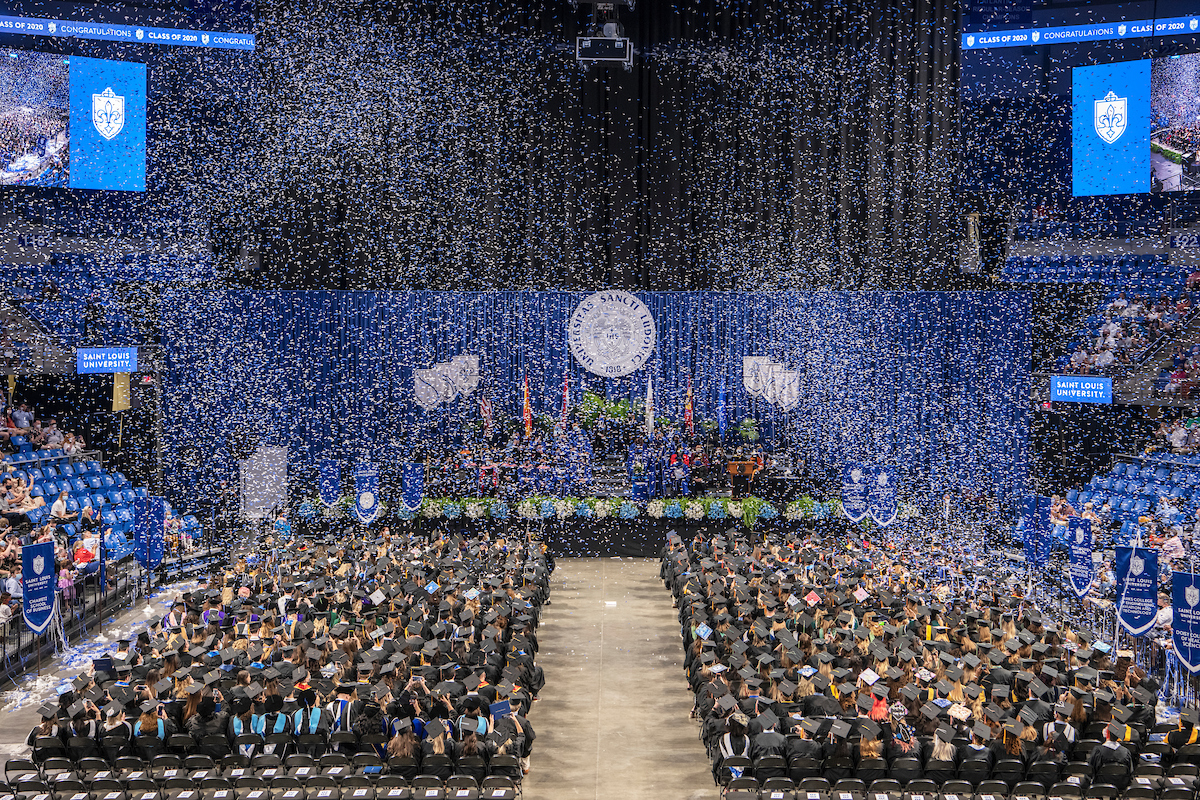 See selected pictures from the 2020 commencement ceremony.
2021 Graduates
With the priority of safely celebrating our Billikens while keeping families and the community protected this spring during the COVID-19 pandemic, Saint Louis University hosted in-person precommencement ceremonies by individual college and school, as well as a pre-recorded, virtual University-wide commencement ceremony.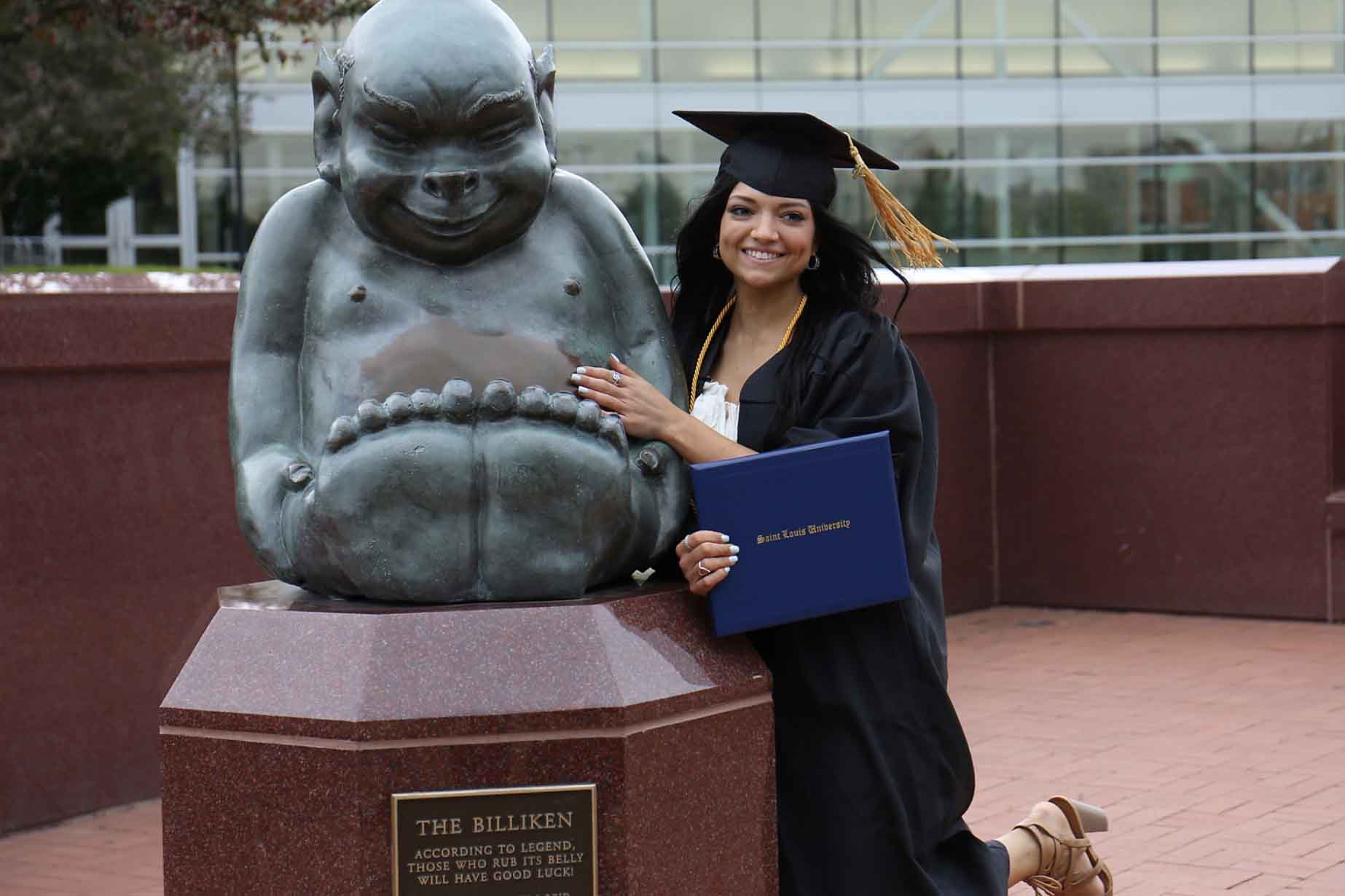 See selected pictures from May's ceremonies.