The Lay Center for Education and the Arts covers 350-acres in Louisiana, Missouri. In addition to the beautiful landscape, guests can walk a well-maintained path through the Sculpture Park; read, play and picnic in Story Woods; and appreciate the peacefulness of the McElwee-Stewart-Carr Cemetery.
About Henry Lay Sculpture Park
Set on approximately 20 acres, the Sculpture Park is surrounded by natural meadows, wooded rolling hills, lakes and streams. A well-maintained path takes guests on a 40-minute walk through a Maple Grove, the McElwee Cemetery, and most importantly a plethora of sculptures.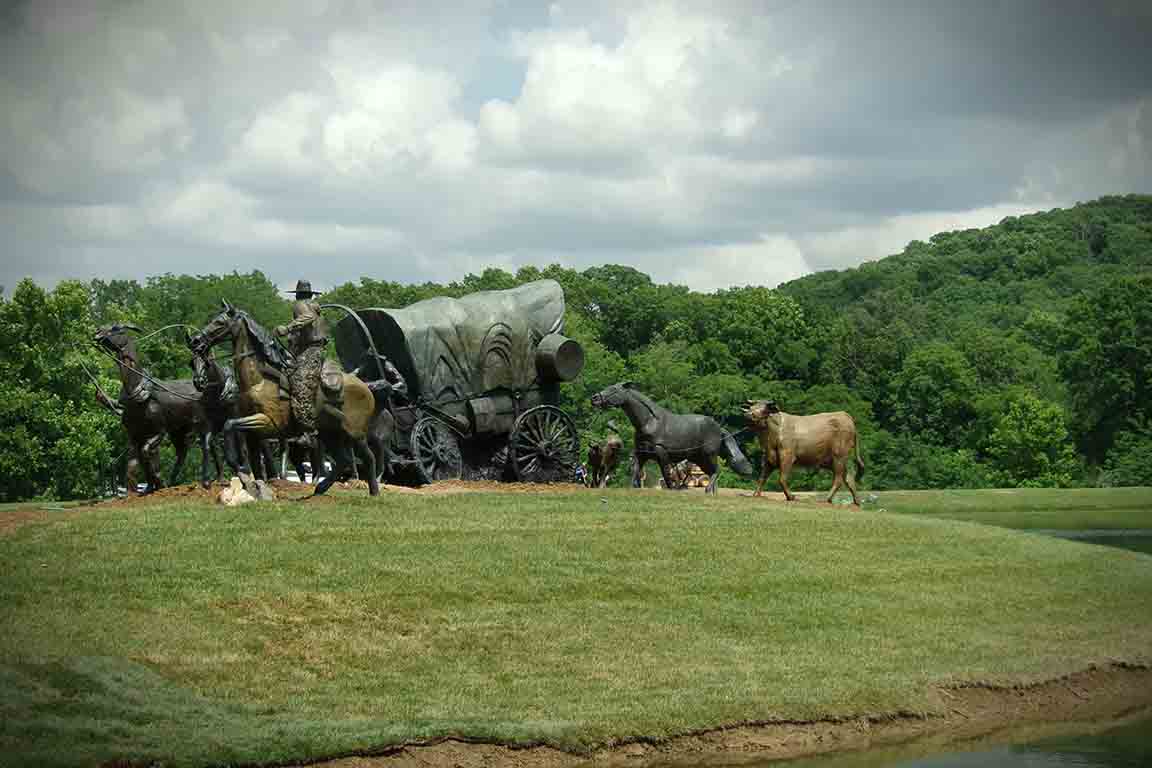 Westward Expansion, 1 of 3
About the Walking Trail
A five-mile walking trail winds through a primarily oak-hickory forest with several open fields and two lakes. Throughout the trail, signage has been posted to help guests identify the seasonal flora and fauna. This path is perfect for science class field trips.
About Story Woods
Visitors to the Henry Lay Sculpture Park will have the opportunity to read, play on and picnic in Story Woods, a collaboration between artists Michele vandenHeuvel and Henry Lay.
Story Woods allows guests the opportunity to experience literature and artworks as various artists interpret them in natural settings. This children's area provides a place where imagination and learning can be stimulated through visual, tactile and spiritual encounters.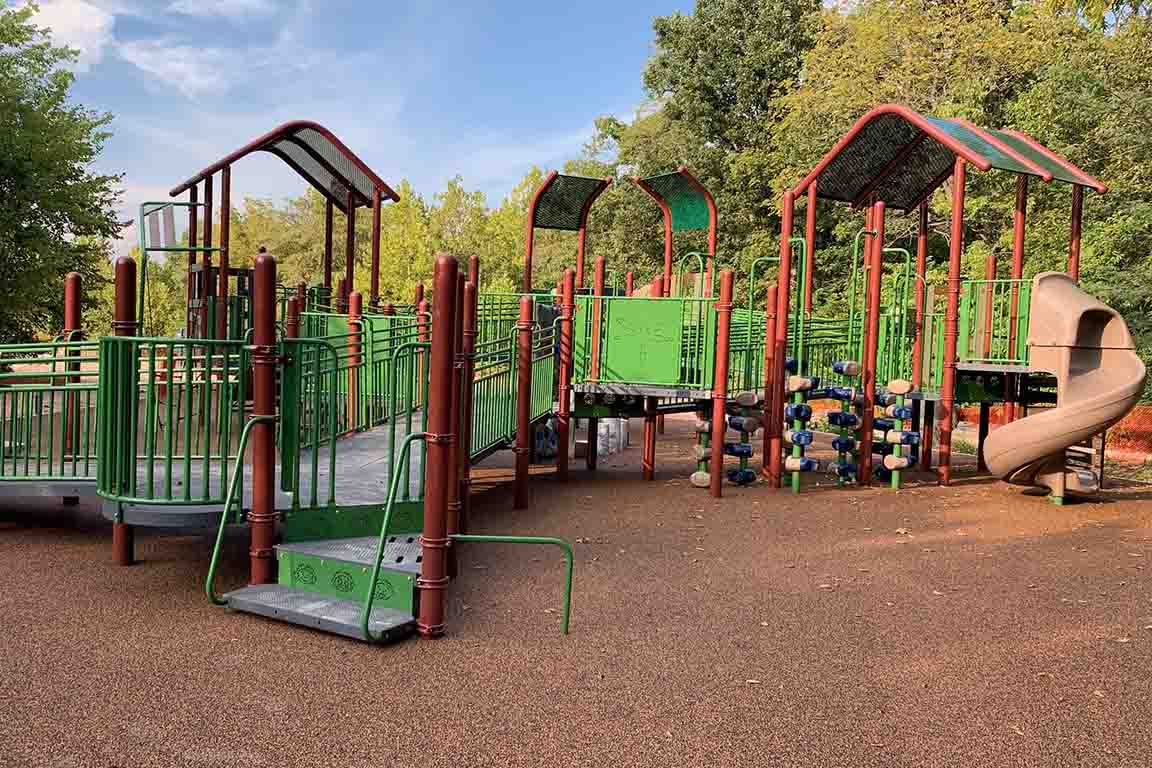 Play structure with swings.
About McElwee-Stewart-Carr Cemetery
James McElwee, a Revolutionary War hero, and his wife, Rhoda Black, first settled this farm property in 1832. McElwee and his 12 grandchildren are buried on the property in the McElwee-Stewart-Carr Cemetery.
Henry Anthony Lay (1941-2000), an alumnus of Saint Louis University School of Law, purchased the property in May 1996.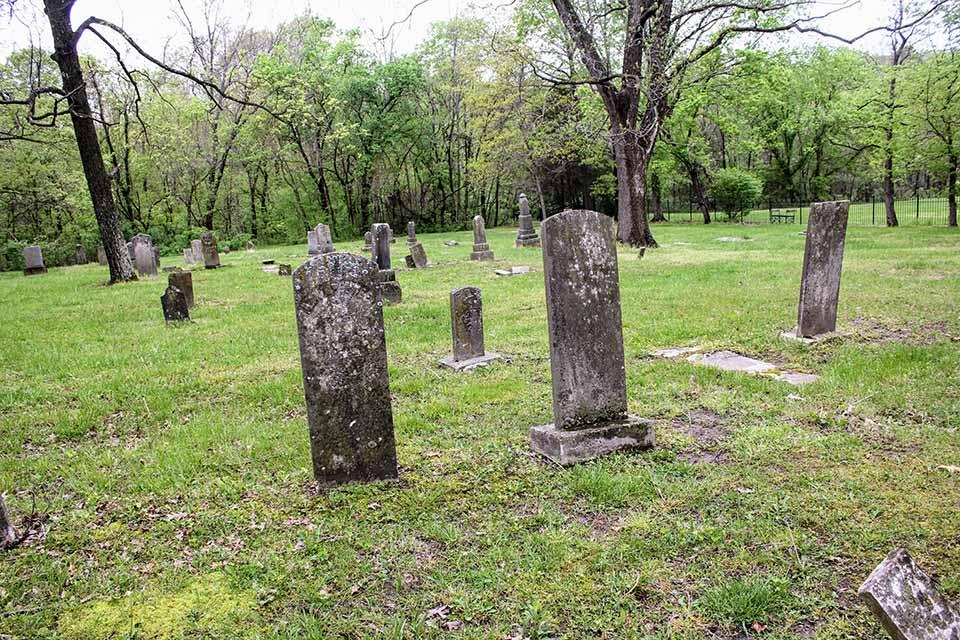 Grave Markers in the McElwee-Stewart-Carr Cemetery