The Department of Internal Medicine at the Saint Louis University School of Medicine offers state-of-the-art facilities, a faculty of outstanding clinical scholars and rapidly expanding research programs. Of equal importance, you will find a friendly, caring atmosphere and a love for learning that are part of the culture of this Jesuit University and medical center.
Ours is a well-established program with deep historical roots. In 1911, Charles Hugh Neilson, M.D., was appointed as the first director of the Department of Internal Medicine, marking the foundation of the department. The department celebrated its Centennial in 2011.
Letter from the Chair
Welcome to the Department of Internal Medicine. For over 100 years, we have excelled in patient care, education, research, and community services. Internal Medicine is the largest department in the School of Medicine with more than 145 physicians and scientists who are national and international leaders in vaccines, liver, lupus, kidney, and aging just to highlight recent accomplishments in setting standards of excellence in research. The department is also a leader in undergraduate, graduate and postgraduate medical education teaching with 10 specialty divisions and 12 accredited residency training programs and our faculty are dedicated to teaching our residents and medical students.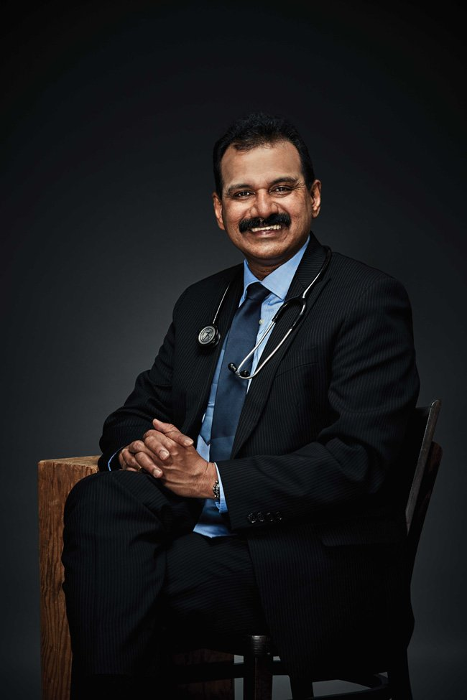 Ravi P. Nayak, M.D., FCCP
James B. and Ethel D. Miller Endowed Chair in Internal Medicine
Interim Chairman and Professor of Internal Medicine
---
Residency Training Programs
Explore our residency training program, as well as our subspecialty residency training programs, including:
Internal Medicine Research
From 2010 to 2018, 23 researchers in the Department of Internal Medicine have received funding from the National Institutes of Health (NIH), totaling $67,528,705. This funding has led to significant discoveries and inventions that have already had a major impact on the health of Americans.