Fall Welcome Kicks Off as SLU's Largest Class Moves In
Fall Welcome kicked off Thursday as first-year students began moving into on-campus housing at Saint Louis University, beginning the 2019-20 academic year.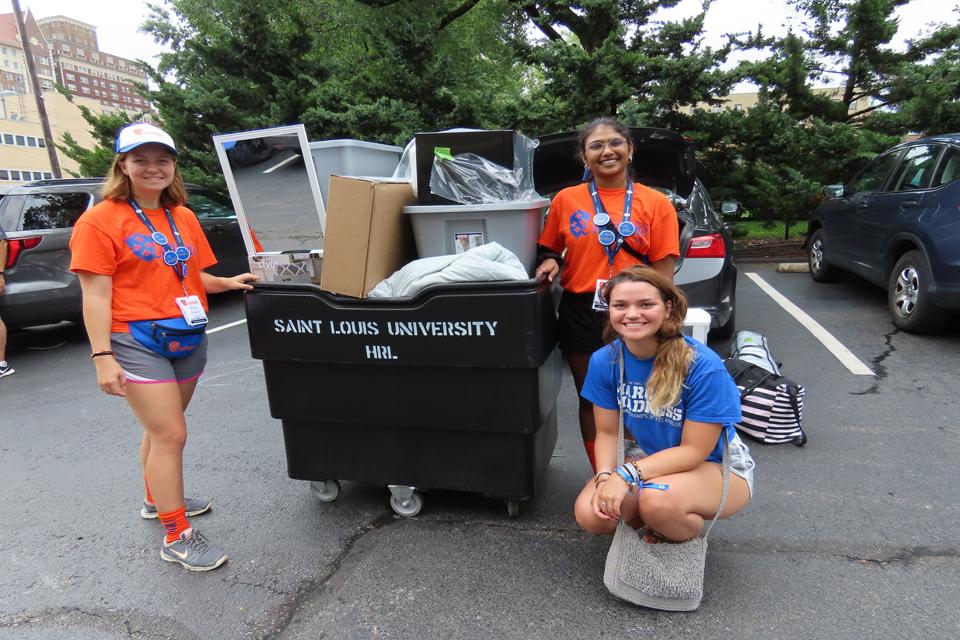 Oriflamme members Eva France and Eshu Senthilkumaran help newest Billiken Amber Ray move in. Photo by Jeff Ackels.
The largest Saint Louis University class in history was welcomed by Oriflamme student leaders who helped move in the newest Billikens and their families.
"I do love the energy - both the leaders and the new students," said Jack Norys, an Oriflamme member and part of the class of 2020. "It makes everyone feel welcome."
Returning students move in Friday and throughout the weekend. Undergraduate classes officially begin Monday, Aug. 26.
Fall Welcome activities occur throughout the weekend. Events include Paint SLU, scheduled for Friday, and the New Student Day of Service on Saturday.
Click here for a full list of Fall Welcome events.