Saint Louis University is reorganizing its College of Arts and Sciences and forming a new School of Science and Engineering to better meet the future needs of SLU students and faculty.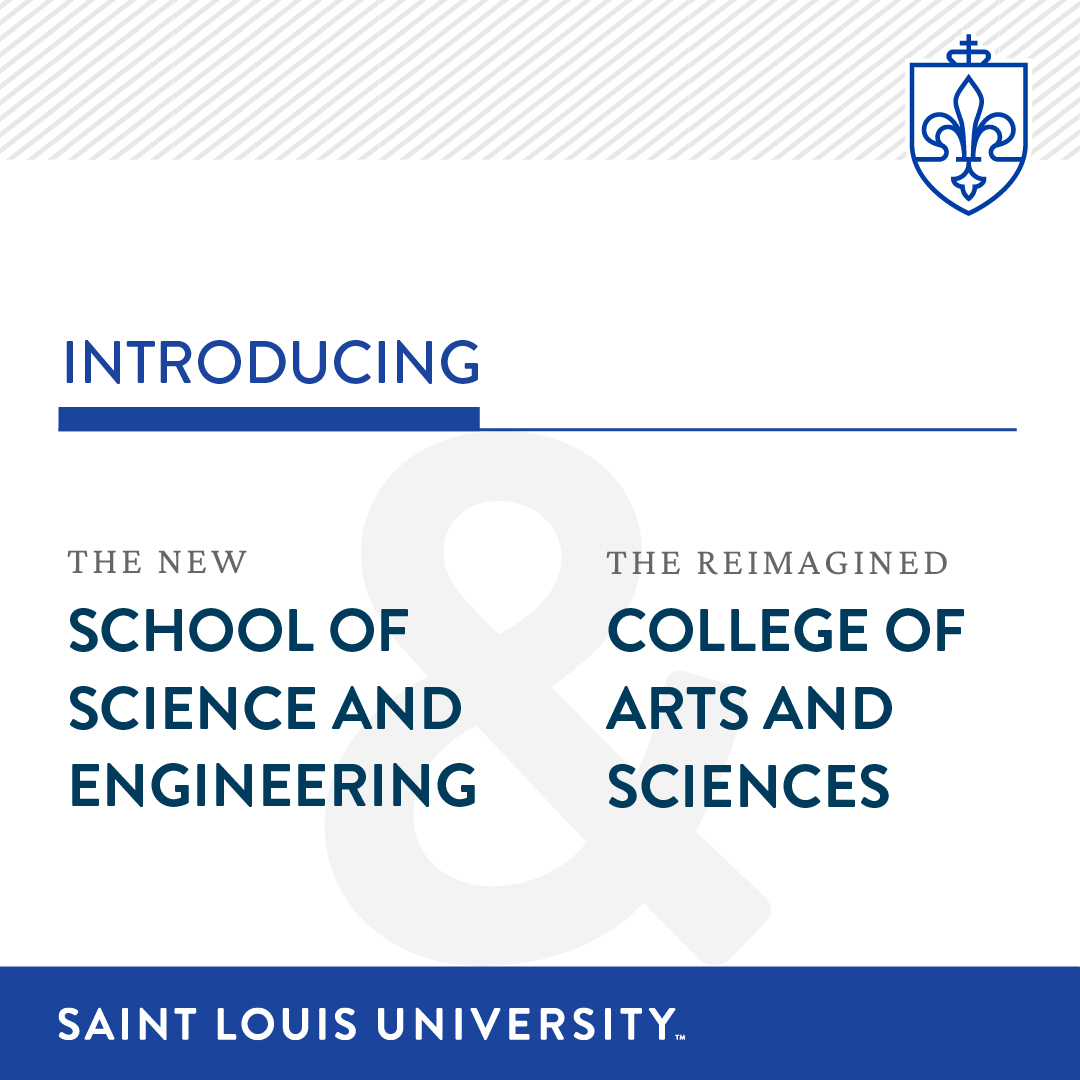 Four departments in Arts and Sciences — Chemistry, Computer Science, Earth and Atmospheric Sciences, and Physics — will move to the new school, which also will become home to all disciplines currently housed in SLU's Parks College of Engineering, Aviation and Technology.
Key goals of the reorganizations include:
Better address student success and educational outcomes, as well as focus efforts on key diversity, equity and inclusion goals.
Better align SLU's arts, humanities, social sciences and science programs to foster enhanced collaboration.
SLU will begin implementing changes during the spring semester, which gets underway in January, with the new structures going into effect on July 1, 2022.
"I am excited for the future ahead of us and what these changes mean for our current and future students, for our research endeavors, and for the impressive faculty and staff working in each college now and in the future," said University Provost Michael Lewis, Ph.D.
The University will continue to support students in Arts and Sciences and Parks towards the completion of their chosen program of study. These changes will not impact their graduation timeline.
The University is also committed to making startup and ongoing investments in the College of Arts and Sciences and the School of Science and Engineering, where needed, to support the new administrative structures, as well as the need for expanded advising and other critical student success areas.
The changes are the culmination of a two-year process that included extensive input from stakeholders in the two colleges and across SLU's campuses, including more than 40 listening sessions and open forums with faculty, staff, students and administrators to receive feedback.
"I appreciate the community's engagement during the process and the passion and commitment to our students I witnessed during these listening sessions," Lewis said.
The University will continue to honor the legacy of Oliver "Lafe" Parks, who donated his aviation school to SLU in 1946 with the Parks Department of Aviation Science in the newly established School of Science and Engineering.
An overview of the reorganized units is below.
Academic Departments in the Reimagined College of Arts and Sciences
African American Studies
American Studies
Biology
Communication
English
Fine and Performing Arts
Health Care Ethics
History
Languages, Literatures and Cultures
Mathematics and Statistics
Philosophy
Political Science
Psychology
Sociology and Anthropology
Theological Studies
Women's and Gender Studies
Academic Departments in the New School of Science and Engineering
Aerospace and Mechanical Engineering
Parks Department of Aviation Science
Biomedical Engineering
Chemistry
Civil, Computer and Electrical Engineering
Computer Science
Earth and Atmospheric Sciences
Physics