Lawrence Biondi, S.J., served as President of Saint Louis University from 1987 to 2013, making him the longest serving president in University history. He currently serves as SLU's president emeritus and trustee emeritus.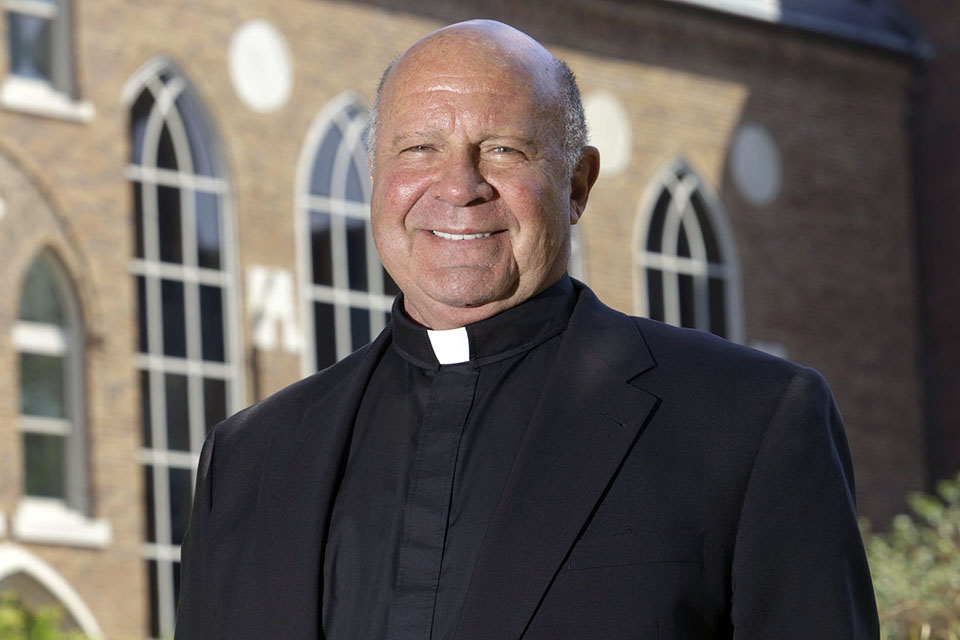 Born on Dec. 15, 1938, in Chicago, IL, Fr. Biondi was ordained a Jesuit Priest of the Chicago-Detroit Province of the Society of Jesus on June 11, 1970.
He holds six academic degrees:
B.A. Loyola University Chicago (Classics), 1962
Ph.L. Loyola University Chicago (Licentiate in Philosophy), 1964
M.S. Georgetown University (Linguistics), 1966
M.Div. Loyola University Chicago (Theology and Ministry), 1971
S.T.L. Jesuit School of Theology at Loyola University Chicago
(Licentiate in Sacred Theology), 1971
Ph.D. Georgetown University (Sociolinguistics), 1975
See Additional Honors and Recognition for Father Biondi
Father Biondi at Saint Louis University
Father Biondi was appointed president of the University in 1987. He came to SLU from Loyola University Chicago, where he had served as dean of the College of Arts and Sciences since 1980.
During his tenure as president of SLU, the University underwent a physical, financial and academic transformation that led to SLU being regarded nationally as one of the nation's finest Catholic universities. He also is known as a key driver in the growth and prosperity of Midtown St. Louis. Fr. Biondi committed vast University resources to academics, student scholarships and financial aid, faculty research and state-of-the-art technology.
Upon leaving office in 2013, Fr. Biondi was named President Emeritus and Trustee Emeritus by the University's Board of Trustees. He currently serves in the Jesuits USA Midwest Province in Chicago.