During his Saint Louis University presidency, Father Lawrence Biondi was one of the most recognizable people in St. Louis. The slideshows below contain photos of Biondi's presidency from his early days at SLU to the unveiling of his formal portrait in 2017.
Father Biondi's Early Years at SLU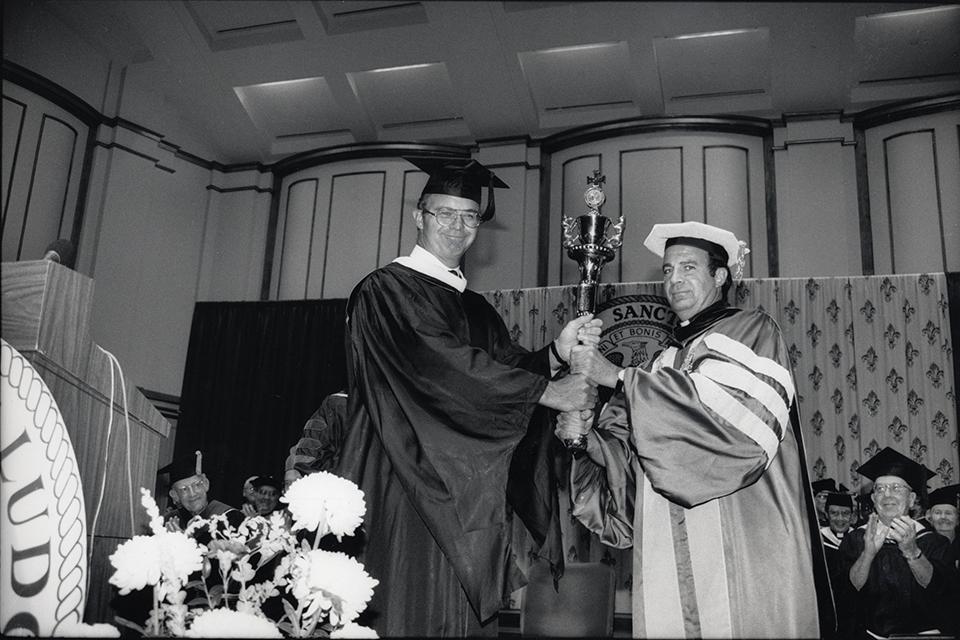 Father Biondi receiving the University Mace from board of Trustees Chairman Bucky Bush at his inauguration as Saint Louis University's 31st president.
Father Biondi in the 2000s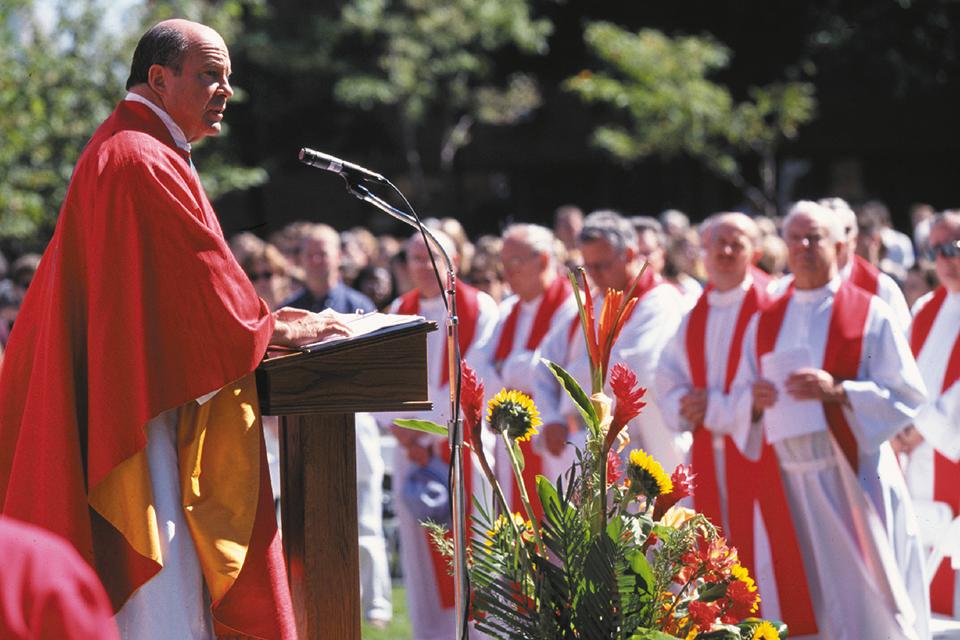 Father Biondi celebrating an outdoor Mass.
Father Biondi in Madrid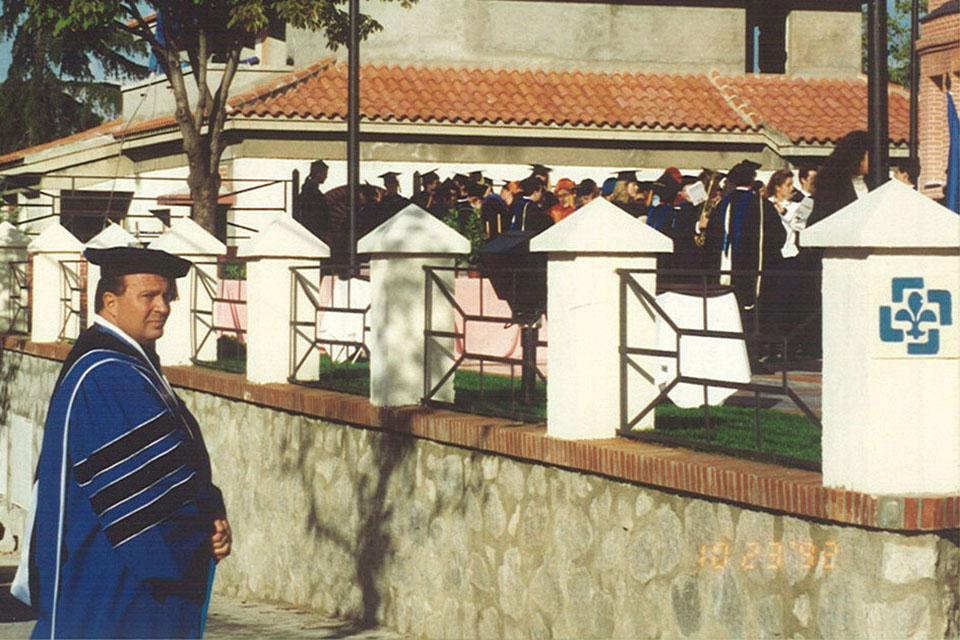 Father Biondi at a 1992 commencement at SLU's campus in Madrid, Spain.
Father Biondi International Visits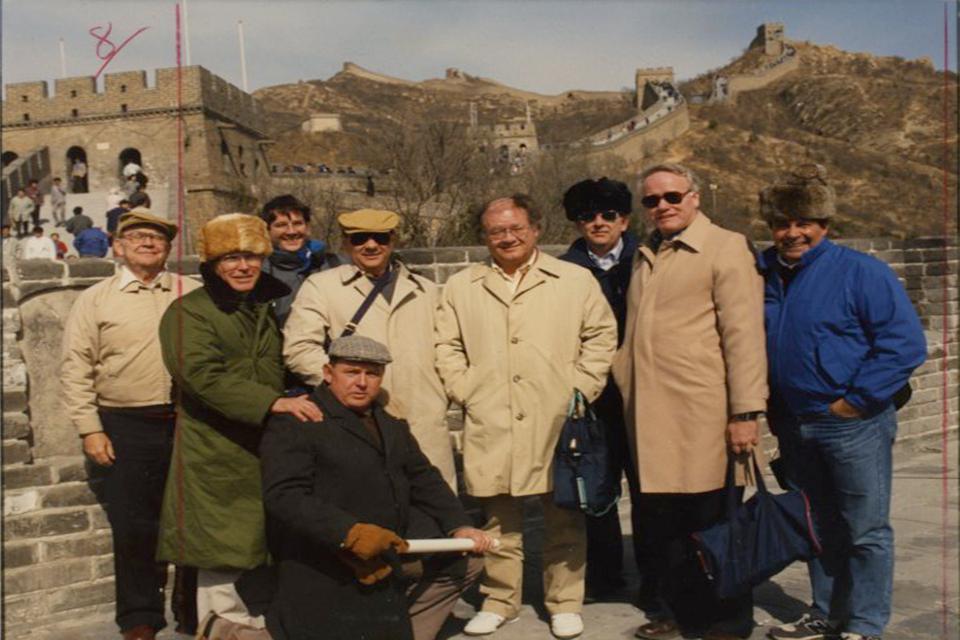 Father Biondi on a visit to China.
Father Biondi's 25th Anniversary Gala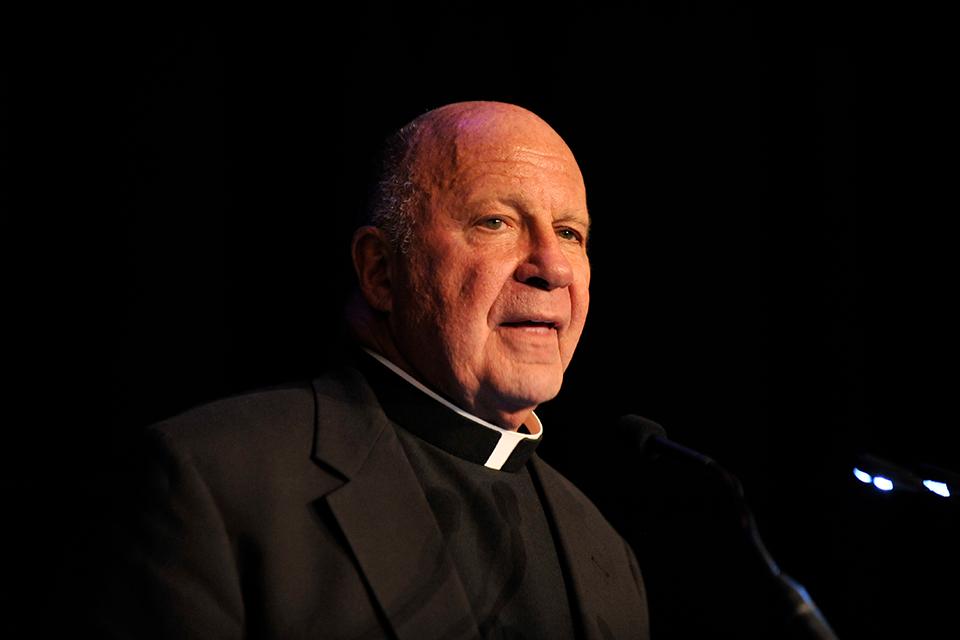 Father Biondi at his 25th Anniversary Gala.
Father Biondi Portrait Unveiling 2017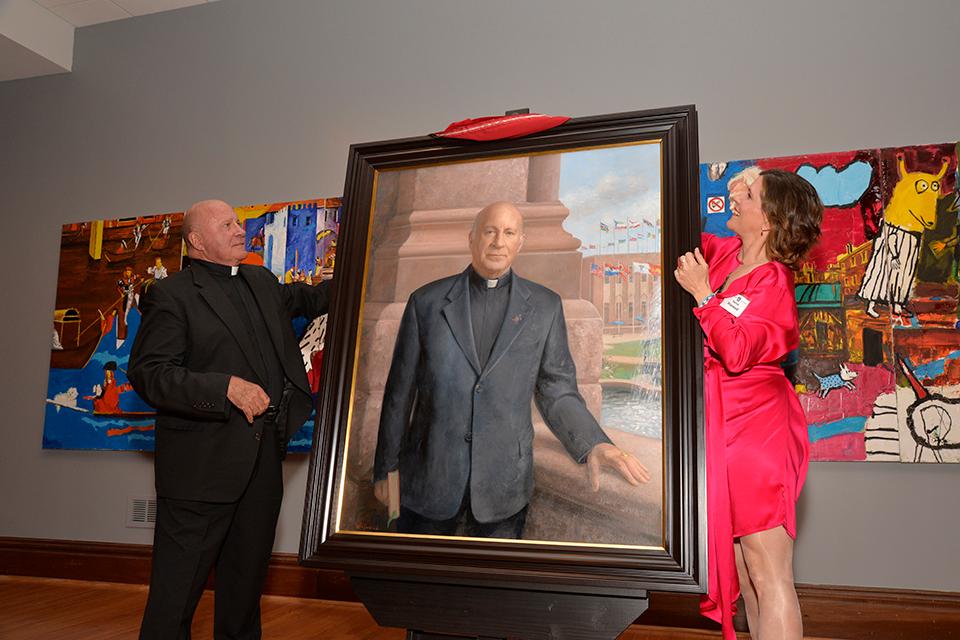 Father Biondi and artist Patricia Watwood unveil his official Saint Louis University portrait.
Father Biondi, S.J., Way 2019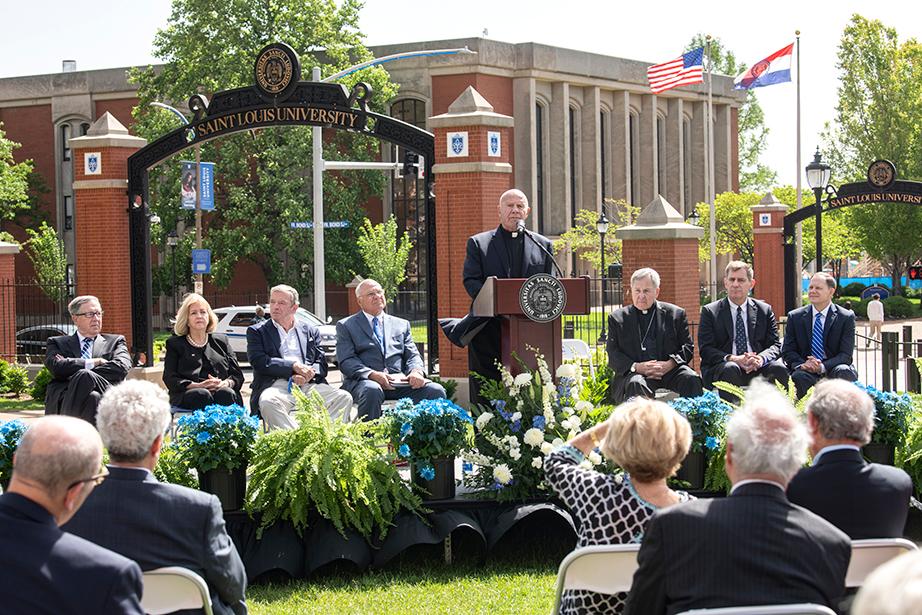 Biondi addressing the crowd Biondi at the May 22, 2019, event renaming the stretch of Grand Boulevard that fronts SLU's campus was honorarily renamed "Father Biondi, S.J. Way." Stage party (from left): SLU Trustee Chairman Joseph Conran, St. Louis Mayor Lyda Krewson, August A. Busch III, Trustee Emeritus Aloys H. Litteken, St. Louis Archbishop Robert J. Carlson SLU Madrid Director and Dean Paul Vita and former St. Louis Mayor Francis Slay.