Saint Louis University Human Resources offers wellness programs available to faculty and staff encompassing physical, financial, spiritual, intellectual and emotional/social well-being.
Featured Employee Well-being Resources
See How SLU Supports You
Upcoming Wellness Events
SLU's Employee Well-Being Program sponsors various wellness-related events throughout the year. These events focus on physical, social/emotional, intellectual, financial and spiritual wellness.
Go Move Challenge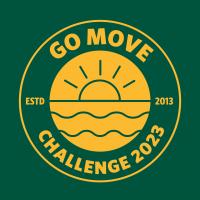 Calling all faculty and staff! Help SLU win the 11th annual Go Move Challenge by recording your minutes of physical activity to determine which Jesuit institution is the most active. With the majority of our Jesuit universities and colleges participating this year, including the AJCU staff, every minute truly counts!
Participate in the Challenge
(You must create a new account each year that you participate)
How to Join the Challenge
Visit www.GoMoveChallenge.org
Click LOG IN / REGISTER on the top menu bar
In the REGISTER box, enter your valid university email address and other required information; then click SUBMIT
You will receive a confirmation email with your user email and password
How to Log Your Minutes
Starting Feb. 1, visit www.GoMoveChallenge.org
Click LOG IN / REGISTER on the top menu bar
In the LOG IN box, enter your email address and password
In the LOG MY WORKOUT box, select the type of movement activity, enter the number of minutes, and select a single date or date range for logging multiple days
Click LOG IT
Keep moving and logging your minutes until Feb. 28
How to Win
There are three ways to win: (1) the university with most minutes (2) the university with the highest average number of minutes per participant and (3) the region with the most minutes. The winning institutions will be announced on the www.GoMoveChallenge.org website and through our social media sites.
Challenge Rules and Tips
The challenge starts at 12 a.m. on Feb. 1 and ends at 11:59 p.m. on Feb. 28 (all Pacific Time)
Minutes must be entered by the end of the challenge to count
You will be tracking minutes of moderate to vigorous physical activity = intentional exercise that causes at least a moderate increase in breathing or heart rate. If you are spending the day skiing, golfing, or vacationing, please only enter the minutes that you are moving moderately to vigorously.
If you are a pencil-and-paper kind of person, download the exercise tracker and tips calendar to track your minutes and enter them on the Go Move Challenge challenge site at your convenience, starting in mid-January
Share your challenge experiences, and send or tag your photos showing your activities, which will be included in our weekly AJCU challenge update article.
Post your challenge photos on Facebook and Instagram with #GoMoveChallenge
Read more at www.GoMoveChallenge.org/FAQ
Enjoying the challenge? Contact GoUSF to receive weekly emails with wellness opportunities throughout the year!
Terms and Conditions
By participating in this challenge, you agree to the following:
I agree to log my minutes honestly, demonstrate good sportsmanship, and have fun!
I certify that I am a faculty, staff, or board member of a Jesuit university or college.
I certify that I am in good physical condition and am able to safely participate in the Go Move Challenge.
I understand that my involvement in this Challenge as a faculty or staff member of my university shall be construed as a strictly personal, voluntary activity and not part of my faculty or staff member responsibilities or job duties as an employee, agent, or volunteer of the university.

Questions? Email Rachel Donahue,
Saint Louis University Employee Wellness Coordinator.