Fraternities and sororities have been a part of campus life at Saint Louis University since the early 1900s. Membership has grown steadily, and today more than 1,800 men and women belong to over 25 different chapters. More than just social groups, fraternities and sororities are values-based organizations that seek to develop the whole person.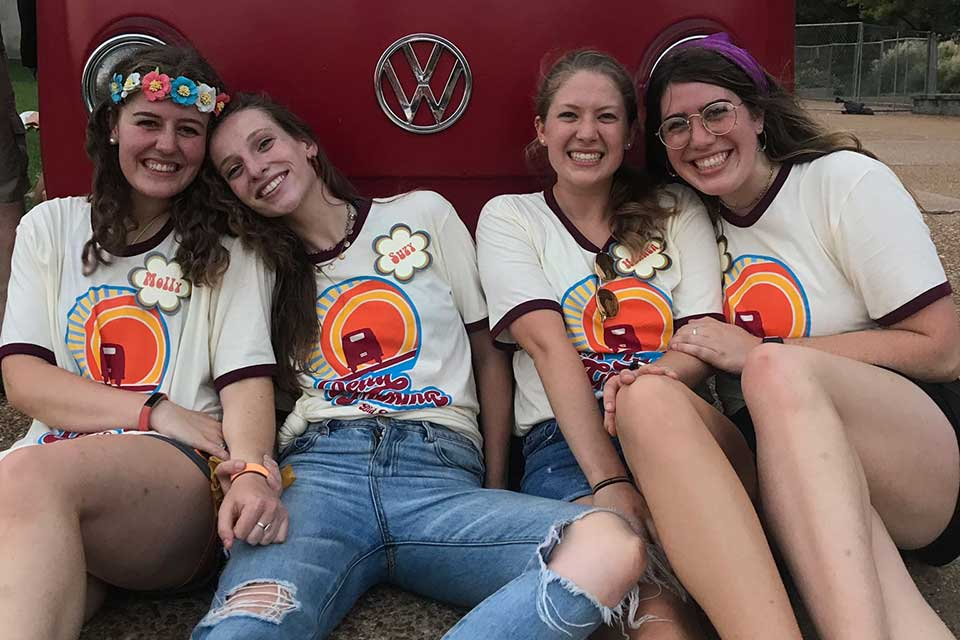 Launch SlideshowSorority recruitment at SLU is often built around fun topics and themes.
Most chapters have a designated meeting room in the hall, which they use for committee meetings and storage.
How to Join
SLU Fraternity and Sorority Life is represented by four governing councils that each have a different process for members to join.