The Billiken Bulletin is Saint Louis University's parent and family newsletter. We recognize the importance of transparency and accuracy to families as it relates to SLU and your students. This monthly newsletter will provide additional insight into life on campus and more details about our resources.
April Billiken Bulletin
Welcome back, Billiken families! In this month's Billiken Bulletin, read about how to support your Billiken's next steps, how your student should plan for next semester and meet a fellow Billiken parent.
Supporting Your Billiken's Next Steps
Office of Career Services: Resources for Students of All Levels
Every registered student is assigned a career counselor and can schedule a meeting using EAB Navigate in MySLU Tools. Career counselors are also available for in-person or virtual meetings over the summer, and alumni can access Career Services after graduation. This time of year, seniors may want a final review of their resumes, while juniors may seek a summer internship or research opportunity. Ten-minute resume review drop-ins are available from 3:30-4:30 p.m., every weekday (except holidays and breaks) in the Career Services suite (Griesedieck Hall 130) for those who want a peer career ambassador to take a look over their document(s). Every resume submitted in Handshake, our job and internship database, is also reviewed before submission.
Find Additional Resources to Prepare for Careers and Internships
Sophomores may want to talk with a career counselor about service opportunities, internships or research that they might want to include as skill-building activities during their time at SLU, while first-year students who are reconsidering their majors could work with a counselor about what careers and majors might be a good fit for them. SLU Career Services Online Resources also has a variety of tools to help with career and vocational exploration, such as Focus2 and What Can I Do With This Major?
Students at all levels can meet with a career counselor at any time. However, building familiarity with Career Services and getting those resumes started early is key. This way, students can take advantage of SLU's opportunities and keep track of all they have accomplished and the skills they have built.
---
Billiken Families with Graduating Seniors
The Office of Career Services recently sent a letter to your senior Billiken detailing post-graduation resources, including a dedicated "Class of 2023" webpage. We encourage you and your graduating Billiken to browse the page and use the available tools.
You also should encourage your student to schedule an appointment with a career counselor. Along with self-guided work, talking with someone about post-college plans can help refine your student's next steps. Your student can use MySLU to schedule an individual appointment or check the Career Services website for drop-in appointment hours. Students can also email career_services@slu.edu or call 314-977-2828.
---
Managing Billiken Mail: Locker System Details
Student Mail Services uses its locker system as much as possible. However, due to the limited lockers available, student workers also check packages in and out.
If your student receives a notification for the package lockers, they should go to Student Mail Services' locker system, which is in the hallway next to the mailboxes on the first floor of Busch Student Center. They will have two days to pick up their package. They do not need an appointment and can pick up their package from the lockers even when the mailroom is closed.
---
Academic Advisor Corner
Here are the steps your student should take to successfully plan their course schedule for the upcoming semester.
Research and Development

Review their academic catalog, roadmap and materials from their academic advisor and faculty mentor.
Determine which classes they have completed and which they need to take in the upcoming semesters.

Create Their Plan

Select their courses for the upcoming semester to share with their academic advisor.
When available, look up class times and note any conflicts, options or alternatives they would like to discuss with their academic advisor.

Schedule an Appointment with Their Academic Advisor
Meet with Their Academic Advisor

Attend their scheduled meeting to review their course plan and discuss any questions they have.
Discuss any updates to their personal, academic and career goals.

Register for Classes

Register for classes on their assigned registration day.
Contact the Office of the University Registrar if they encounter errors they cannot resolve.

Monitor Registration

Monitor their SLU email inbox for notifications concerning their schedule.
Check their schedule at least once before classes start to look for changes to times, locations or instructors.
Communicate with their academic advisor if they notice anything concerning.
Connect with Faculty Mentors
Most students have faculty mentors for the majors and minors they are pursuing. Each semester, students should contact their faculty mentors to schedule a meeting. Your student should attend that meeting prepared to discuss their academic and career plans, upcoming semester schedule, internship and research opportunities, and developments in their field of study.
Do You Have a Question for Academic Advising?
Send your questions to parents@slu.edu, and Academic Advising will answer them in an upcoming Billiken Bulletin.
---
The Race Card Project with Michele Norris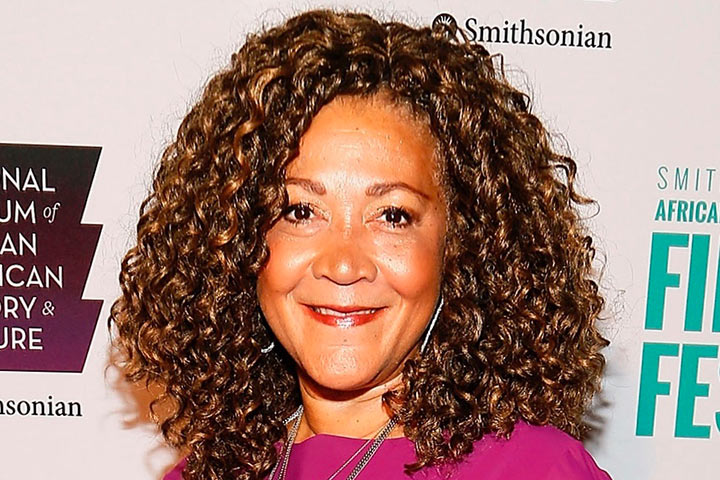 The College of Arts and Sciences, the Department of Communication and the Division of Diversity and Innovative Community Engagement is excited to announce that Peabody Award-winning journalist Michele Norris will bring her Race Card Project to Saint Louis University on Tuesday, April 4, 2023, to speak to the SLU community and public about race in America.
The Race Card Project creates sturdy cultural bridges through candid conversation using real stories on race, culture and identity. In 2010, former NPR journalist Michele Norris began inviting people to distill their thoughts on the word "race" to only six words. Since then, The Race Card Project has collected more than 500,000 postcards from all 50 states and 96 countries. People often send backstories and photos to share more about what is behind their six-word statements. These powerful six-word memoirs kick-start honest conversations that leave people with a better sense of each other, and themselves, through a variety of tools and resources. The goal is to tap into the stories, people and threads that make up our complex cultural landscape and then engage people to talk across difference, race, inclusion and identity.
When: 7 p.m., Tuesday, April 4
Where: The Saint Louis Room (Room 300) in Saint Louis University's Busch Student Center, 20 North Grand Boulevard, St. Louis, MO., 63103
The event is free and open to the public.
To ensure a spot at the event, please register in advance. We hope to see you there.
---
Join Our Webinar Series: What's the Scoop at SLU?
Between all of the paperwork and processes and the multitude of SLU acronyms, there's a lot to learn about Saint Louis University. What's the Scoop at SLU? webinars are designed to allow families to learn more about how campus departments and offices support their students.
What's the Scoop at SLU?: Career Services
7-8 p.m., April 19, Facebook Live on the Saint Louis University Office of Parent and Family Engagement Facebook Page
Learn about career development opportunities and services and how students can use these resources throughout their SLU experience. Resume writing, major exploration, job and industry fairs, mock interviews, internship research and more will be discussed.
---
Meet a Fellow Billiken Parent: Steve Zychinski
Steve Zychinski is a St. Louis native and a mechanical engineer by education and trade. Steve and his wife, Toni Zychinski, have been married for 25 years and have two children. Their eldest is a junior at Missouri S&T in the physics and biology programs, and their youngest is a freshman at SLU in the business program. Steve enjoys being an active member of the Billiken Parent and Family Association (BPFA) events committee because it allows him to plan and participate in the many fun activities BPFA provides for the SLU community. In December, he handed out cookies and hot cocoa to the students during exam week. In March, he helped at the BPFA Trivia Night and Silent Auction, his most enjoyable experience.
"As parents, we all want our children to have the best experience they can in their time at SLU. The BPFA is there to support this mission and being an active participant makes that experience evolve into something better for everyone. It has been very fulfilling for me to share my time and talents, and I get to meet so many wonderful people along the way," Steve said.
Benefits of BPFA
Engaging with SLU administration, faculty and staff on campus initiatives
Opportunities to volunteer in-person or virtually for campus events
Building community with fellow Billiken parents
Actively engaging in your Billiken's college experience
Being an integral part in assisting the University to achieve its mission
Are you interested in volunteering?
Fill out this interest form or sign up to volunteer here.
---
BPFA Trivia Night and Silent Auction
On March 25, the Billiken Parent and Family Association (BPFA) held their 14th Annual Trivia Night and Silent Auction. With more than 150 participants, BPFA exceeded its fundraising goals, benefiting the Billiken Bounty food pantry and the Institute for Healing Justice and Equity. Participants enjoyed music, food and drink, and lots of laughs during this friendly competition.
BPFA is extremely grateful for all the members of the SLU community who contributed, attended or donated to the trivia night and silent auction. BPFA would also like to thank all of the parent volunteers, especially BPFA Co-Chair Toni Zychinski, who tirelessly ensured this event was a great success.