SLU 101 Summer Orientation
SLU 101 orientation is your first opportunity to live life as a Billiken and all incoming students are expected to attend. During SLU 101, you'll connect with other students, be introduced to Saint Louis University resources and get to know key spots on campus.
Summer SLU 101 sessions for incoming freshmen are two-day overnight campus visits filled with everything you need to prepare for your first semester. Our one-day summer transfer SLU 101 sessions are designed with your previous college experience in mind.
See SLU 101 sample schedules for freshmen, transfer students and for parents and families.
Specifically designed to support and equip you with the knowledge and tools you need to achieve success in your educational career, SLU 101 also guides your guardians and families to coach and empower you in your development as an adult learner.
Hear from SLU 101 leaders why Saint Louis University's orientation program is an experience you'll never forget.
What to Expect
SLU 101 sets you up for success from the start. We've packed SLU's orientation experience with all the information you'll need to prepare for your first semester at SLU. SLU 101 starts with a welcome session. There you will meet our SLU 101 leaders — upperclassmen who will be your guides during summer orientation at SLU. Throughout summer orientation at SLU you will:
Learn about academic expectations and available support services at SLU.
Explore ways to get involved with campus resources and activities.
Get your questions answered to help you prepare for your first semester.
Meet new friends.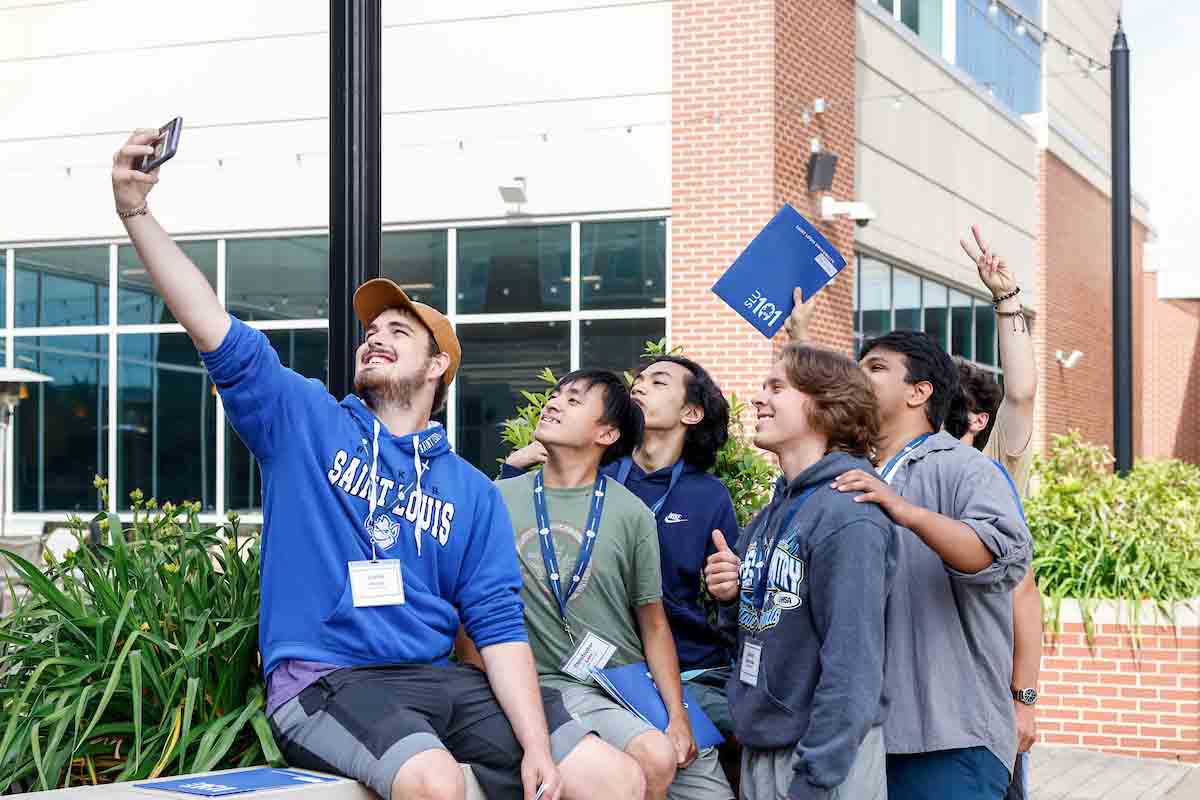 Students take a selfie in Bicentennial Plaza as part of a SLU 101 scavenger hunt.
With SLU 101 leaders and SLU staff as your guides, you'll feel welcome among your fellow Billikens. You'll get excited about what lies ahead. And most importantly, you'll kick off your life at SLU with confidence.