September 22-24, 2023
More than 5,000 Saint Louis University community members registered for 2023 Homecoming and Family Weekend, making it one of the largest events of its kind in recent campus history.
Packed with 30 exciting campus events, the weekend welcomed everyone from SLU's Golden Billikens celebrating their 50th reunions to first-year students at the Legacy Lunch to future Billikens enjoying the family fun area during the pregame celebration. See a few highlights below and follow us on Facebook and Instagram for more coverage of the weekend's events.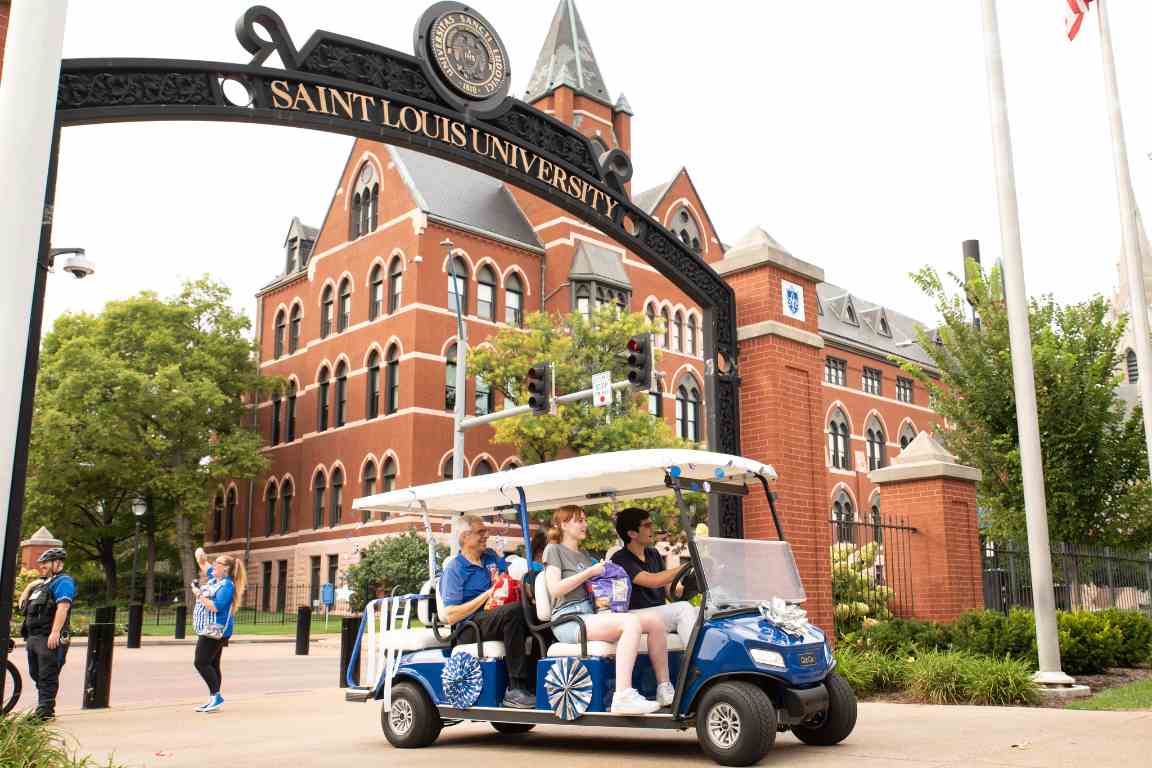 A golf cart with SLU President Fred Pestello, Ph.D., passes under the arches reading Saint Louis University along Grand Boulevard.
FAQ
Stay in Touch
Follow the Saint Louis University Office of Alumni Engagement on Facebook, Twitter and Instagram for information on Homecoming and Family Weekend, upcoming events and more.
For questions, please email us at hcfw@slu.edu or parents@slu.edu.