The provost is supported by dedicated staff who work to ensure the academic goals and mission of Saint Louis University are met.
Tracy Chapman, Ph.D.
Associate Provost, Distance Education
tracy.chapman@slu.edu
314-977-2634
Brouster Hall, room 221
In addition to her role as dean of the School for Professional Studies, Tracy Chapman serves as the associate provost for Distance Education. As SLU's chief distance education administrator, she collaborates with University leadership, deans, and department chairs on strategic planning and implementation to build organizational capacity to support distance education as well as strengthen existing online courses and programs.
---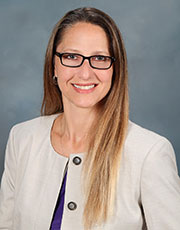 Stacey Harrington, J.D.
Associate Provost, Office of the Provost
stacey.harrington@slu.edu
314-977-7124
DuBourg Hall, room 210
Stacey Harrington is an associate provost who provides financial management and support for the Office of the Provost and all reporting academic units and handles faculty contracts; she also oversees the Office of Institutional Research. She works in concert with operating support functions to provide long term and short-term resource planning to the provost and the deans and works closely with their business managers to complete the annual budget process, monitor operating and capital expenses and provide data support to them for effective decision-making.
---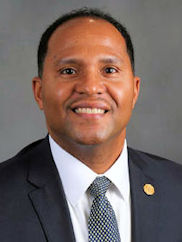 Jeffery L. Jackson, Ph.D.
Associate Provost, Career Development
jeffery.jackson@slu.edu
314-977-2828
Griesedick Hall, Lower Level, Suite 130
Jeffery Jackson serves as the Associate Provost for Career Development. He is responsible for the advancement of career services to increase success for our students and alumni – which includes enhancing career planning, preparation, and employment. This effort also includes working with SLU stakeholders to better coordinate internships and other career-related experiential learning programs, as well as, growing university relations with community organizations and industry to cultivate meaningful and life-changing career opportunities.
---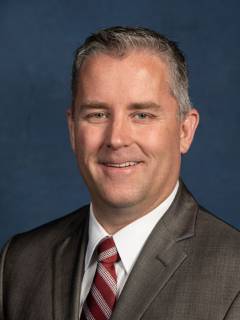 Michael Lewis, Ph.D.
Associate Provost, Faculty Affairs and Development
michael.lewis@slu.edu
314-977-2853
DuBourg Hall, room 455
Effective September 1, 2019, Mike Lewis is serving as interim dean of the College of Arts and Sciences. Most of his duties as Associate Provost have been assumed by other members of the Provost's staff.
---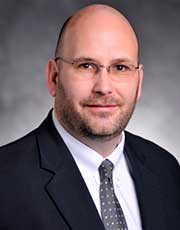 Steven J. Sanchez, Ph.D.
Associate Provost, Office of the Provost
steven.sanchez@slu.edu
314-977-2611
DuBourg Hall, room 458
Steve Sanchez is responsible for University-wide assessment of student learning and academic programs, as well as institutional accreditation with the Higher Learning Commission. He assists the provost in the development of academic policies, communications with the Board of Trustees and other institutional constituencies, and with processes and technologies supporting the evaluation of faculty and academic leadership. Since joining SLU in 2007, Sanchez has also overseen SLU's charter school sponsorship efforts. Sanchez is currently a member of the Council of Academic Deans and Directors and the University Undergraduate Core Committee.
---
Rob Wood, Ph.D.
Associate Provost, Academic Affairs
robert.wood@slu.edu
314-977-3718
DuBourg Hall, room 420B
Rob Wood is the associate provost for Academic Affairs and is responsible for leading, overseeing and coordinating — at the baccalaureate and post-baccalaureate levels — the development, implementation and assessment of academic programs, academic policies, and academic support services and programs. He oversees the University-wide Academic Program Review process, coordinates and implements graduate education across colleges and works closely with the Office of Student Development on academic issues associated with the implementation and expansion of the learning communities.
---
Miriam E. Joseph, Ph.D.
Assistant Provost, Academic Policy and Educational Compliance
miriam.joseph@slu.edu
314-977-5791
DuBourg Hall, room 457
Miriam Joseph is assistant provost for Academic Policy and Educational Compliance. In collaboration with other members of the Provost's staff, she oversees the development and maintenance of faculty and other academic affairs policies and the University Faculty Manual; provides oversight of compliance efforts with state and federal regulations governing SLU's educational operations and locations; and shares leadership of SLU's University-level accreditation via the Higher Learning Commission. Additionally, she oversees all aspects of promotion and tenure; review of applications for sabbaticals and research leaves; review of unit faculty workload policies; and activities related to faculty hiring, onboarding, and faculty development.
---
Denise Sleet, Ph.D.
Assistant Provost, Academic Advising
denise.sleet@slu.edu
314-977-2974
Verhaegen Hall, room 213
Denise Sleet serves as the assistant provost for Academic Advising. She oversees the implementation of plans for a new student advising model, coordination of advising activities, and support for academic advising staff.
---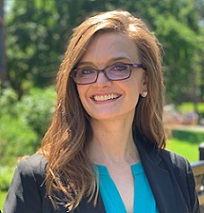 Lisa Fischer, Ph.D.
Academic Director of INTO SLU, Office of the Provost
lisa.fischer@slu.edu
314-977-6625
Beracha Hall, room 110
Lisa Fischer is the academic director for INTO SLU. She is responsible for overseeing the academic programs in the joint venture between Saint Louis University and INTO. This includes oversight of the academic English, the undergraduate and graduate Pathways, and academic advising for INTO SLU students. She is currently a member of the Council of Academic Deans and Directors.
---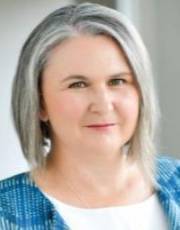 Ellen Crowell, Ph.D.
Director of the University Undergraduate Core
ellen.crowell@slu.edu
314-977-2232
Adorjan Hall, room 326
As Director of the University Core, Ellen Crowell leads faculty efforts to design, implement, assess SLU's university-wide core curriculum. She serves as chair of the Undergraduate Core Curriculum Committee (UUCC) and coordinates cross-campus engagement in common core development. She also serves at the direction of the Provost in related roles centered on common core/general education.
---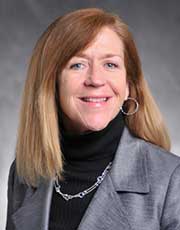 Mary Drexl
Director, Office of the Provost
mary.drexl@slu.edu
314-977-2230
DuBourg Hall, room 456
Mary Drexl plans, directs, and coordinates department operations for Academic Affairs and acts as the liaison for the provost's office and University academic and administrative units to ensure compliance with University business-related processes. She also analyzes internal processes and implements procedural changes to improve efficiencies and reviews and adjusts staff support services as needed while also managing the business and budget functions of the office.
---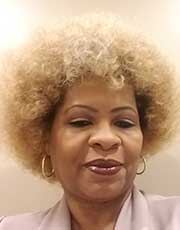 Tracy Watkins, M.P.A.
Executive Assistant, Office of the Provost
tracy.watkins@slu.edu
314-977-2193
DuBourg Hall, room 210
Tracy Watkins is the principal administrative contact for the provost, performing an array of duties to ensure the smooth operation of the office. These include: execution of the provost's directives and special initiatives, provision of committee support as assigned by the provost, and development of effective systems for managing the Provost's administrative needs. Watkins also manages the provost's complex calendar and travel arrangements, as well as special projects assigned by the provost.
---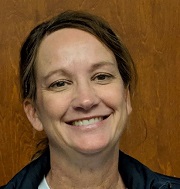 Marleen Albers
Administrative Assistant, Office of the Provost
marleen.albers@slu.edu
314-977-3718
DuBourg Hall, room 417
Marleen Albers provides administrative and secretarial support for the associate provost for Academic Affairs. Her duties include scheduling and other meeting logistics, provision of committee support as assigned by the associate provost, and handling travel arrangements and expense reports for academic affairs employees. Albers also serves as coordinator for the SLU chapter of Alpha Sigma Nu, the Jesuit Honor Society.
---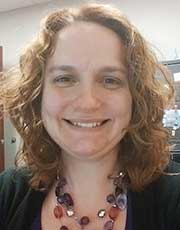 Angela Rellergert, M.A.
Coordinator, Academic Affairs
angela.rellergert@slu.edu
314-977-2601
DuBourg Hall, room 422
Under general direction from the associate provost for Academic Affairs, Angie Rellergert coordinates and manages projects and workflows related to both the Graduate and Undergraduate Academic Affairs Committees. She also provides general administrative support for academic affairs, including financial management, meeting logistics, grant and special project support, and coordination of the electronic graduate assistantship recommendation form.
---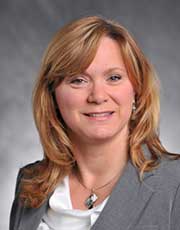 Christine Rogers
Manager, Office of Faculty Affairs
christine.rogers@slu.edu
314-977-5237
DuBourg Hall, room 441
Christine Rogers manages the Office of Faculty Affairs and supervises its staff in maintaining faculty records related to rank and tenure, sabbatical, research and developmental leaves. She also reviews faculty contracts and memoranda of agreements (MOAs), provides support for the promotion and tenure process, and oversees the faculty hiring process to ensure compliance with federal and Faculty Affairs policies including The Faculty Manual. Rogers is the Office liaison to Human Resources, the Office of Institutional Research, Information Technology Services and the Office of the Provost. She works with the associate provost for Faculty Affairs and Development on special projects and committees.
---